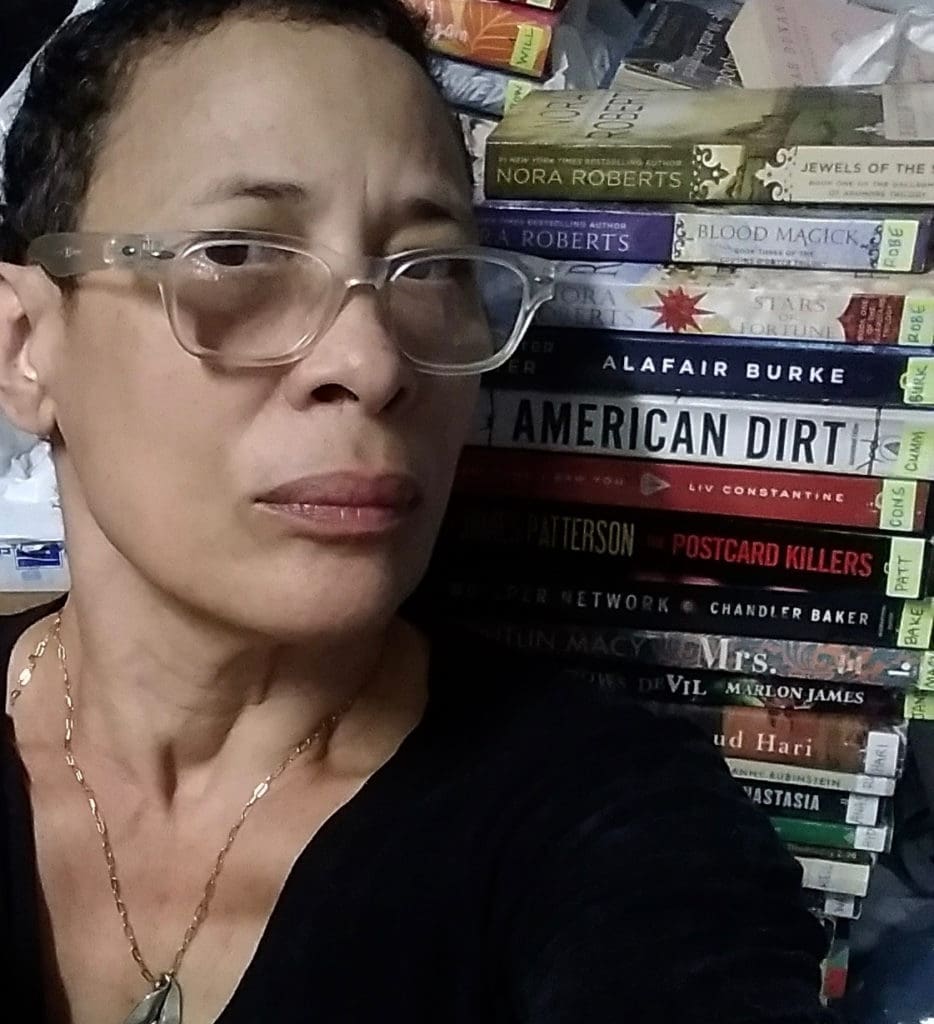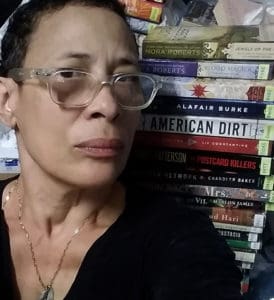 Senufa Salley has met a lot of enthusiastic readers while working at Undercover Books and Gifts in Gallows Bay, but she never expected to be overwhelmed with donations when she began collecting reading material for prisoners at the Golden Grove Adult Correctional Facility.
Since she received permission from prison authorities about a year ago to start the Prison Library Project, she has delivered around 1,500 books to the facility and has another 500 to 600 to drop off when the novel coronavirus pandemic has subsided. Most of the books are paperbacks, because hardcover books are not allowed since they can be used as a weapon.
"This was all word of mouth. This is not ever asking," Salley said.
She does not need any more donations at this time and will put out the word when she has delivered the remaining several hundred books – after the need for social distancing has passed.
Salley got the idea for her project from her daughter who is involved in the nationwide Prison Library Project which provides reading material for prisons around the country. The organization focuses on educational and self-help reading and sends out 30,000 books a year. Prisoners write to the organization and books are sent or delivered to them, based on their requests.
The national organization is run mostly by volunteers and Salley has donated many hours collecting, sorting and cataloguing books. She said it was necessary to catalogue the literature for accountability and transparency. Her prison list is online, and she hopes to eventually fill in some of the missing books.
"I was so deeply moved and inspired by my daughter," she said, and concentrated on getting a meeting with Golden Grove officials. Prisons house "hundreds and hundreds" of law books for the incarcerated so she knew there was a library somewhere within its walls.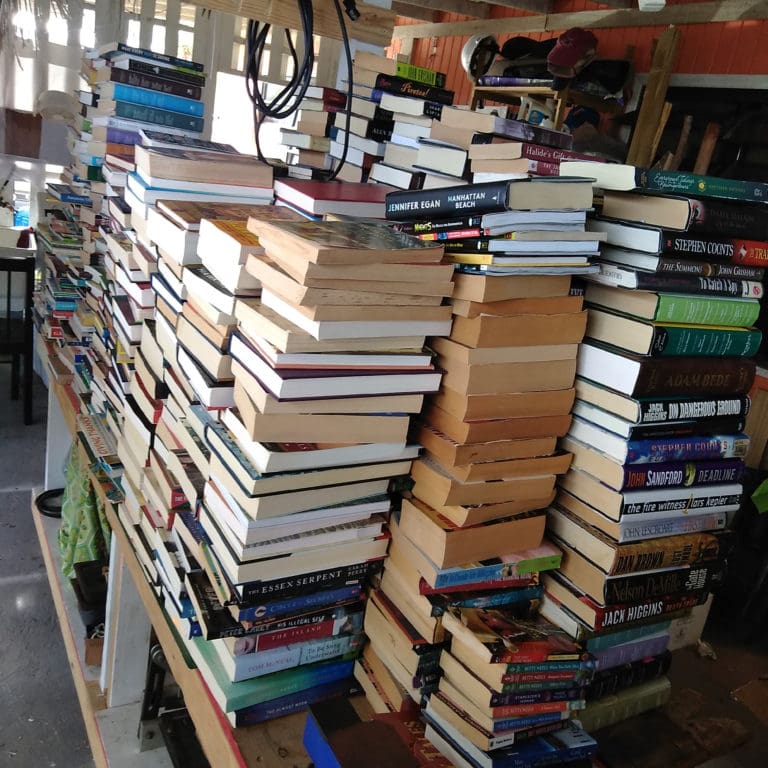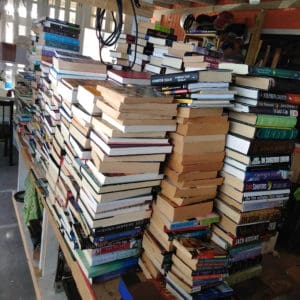 Salley got a meeting with the people who would implement the project within the walls of the facility, including the director, warden and librarian. They were very receptive, and she made arrangements to deliver books for prisoners and guards to check out.
"It was strange meeting with six people with guns to propose my project," Salley said. "It was the most beautiful experience of the whole process."
Before her meeting, Salley sent a proposal to Mark Sylvester, Golden Grove librarian, and outlined the project and her reason for taking it on.
"I am not interested in receiving money for this personal project. I have zero desire, interest or skills to make this a 501(c)(3) adventure. I am interested in the value of reading and in reading, alone!" she said. "Books change lives. Deciding what is considered good literature is not the guiding factor for me. Knowing someone cares enough about you to do something is what is ultimately important to me with this project," she wrote.
The type of material Salley tries to collect includes dictionaries, non-fiction, African American, Caribbean and European histories, thrillers, fantasy, westerns and science fiction. She also wants books for the LGBTQ community, craft books, trade manuals such as woodwork, electrical and automotive repair. Yoga and fitness, nutrition, test prep books, crossword puzzles, Sudoku, math, science, English textbooks and ESL readers are favored.
Recently, around 100 hardcover books in pristine condition were delivered to Flamboyant Gardens, apartments for seniors managed by Lutheran Social Services of the Virgin Islands. Some of the tenants and their families use the library and once a week, a volunteer comes in to read to a group. The small library in the community center became the beneficiary of around 100 books – Reader's Digest Condensed books as well as other fiction and non-fiction books.
The Source called Sylvester to find out how the program was going. He said he could not speak to the media but invited contact when they take the program to St. Thomas after the pandemic.