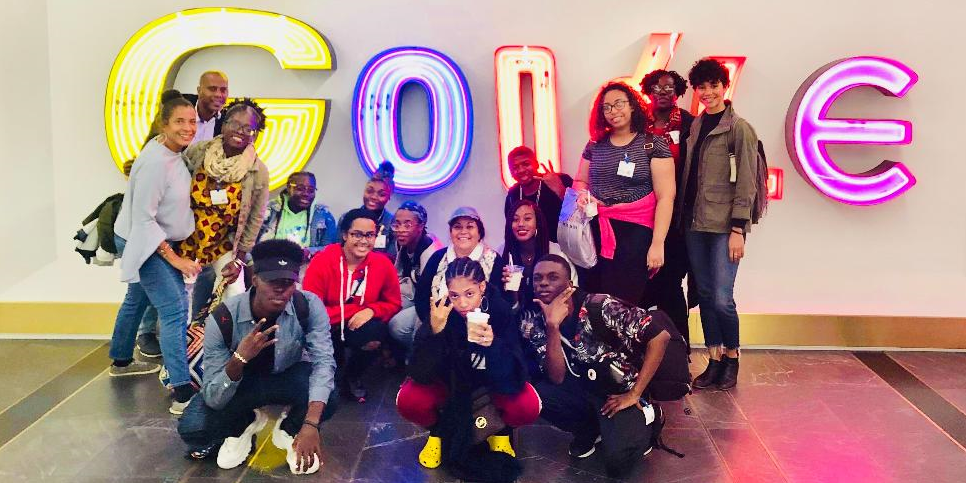 St. Croix Educational Complex High School art and drama students participating in the school's Virgin Islands Cultural Contributors Calendar Project enjoyed a record 2019 with an educational and inspiring trip to New York City. Now, the students are gearing up for the release of their fourth annual calendar, which they began working on last October and expect to make available to the public before the end of January.
For the first time in the project's history, the students created the third annual calendar as a fundraiser, with calendar sales helping them travel to and tour the Big Apple last May. The 2019 calendar cover featured renowned St. Croix musicians Stanley and the Ten Sleepless Knights. The annual project celebrates Virgin Islanders or long-term residents who have contributed to the cultural fabric of the islands through the arts.
"Your continued support of the Virgin Islands Cultural Contributors Calendar Project provides funding for so many fantastic art experiences," said Danica David, art department chairperson. "Thank you for continuing to fund the arts."
David and Complex High School speech and drama teacher, Sayeeda Carter, organized the trip, which included current students: Jahmoi Benjamin, Neisha Bennett and Allem Harry and 2019 graduates: Casandra Guadalupe, Mikhala James, Jahmaris Nesbitt and Kade'jah Stevens. Former students Joyce Contreras and Tyrone Reed, as well chaperones: Assistant Principal Pedro Parrilla, English teacher Regina Keels and parent Awilda Bennett also traveled with the group.
While in New York City — a first for many of the students — the group visited a host of attractions, educational institutions and cultural sites, including The Leadership Program, Pratt Institute, Brooklyn College, The Empire State Building, Google Inc. corporate offices in Manhattan, Times Square, the Brooklyn Museum, The Whitney Museum of American Art, The Museum of Modern Art, the Guggenheim Museum and the New York Skyline. They also took in the stage play, "P. O. E. T. I. C." by the Possibility Project, which featured high school actors.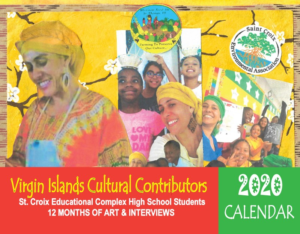 David said the tour of New York City was made possible with contributions from individual supporters, organizations and local businesses, including Asha, balter, Centerline Bakery, Crucian Gold, Neighborhood Pharmacy, Rhythms at Rainbow Beach, Riddims Caribbean Music & Culture, Senator Alicia Barnes, Shawna Richards, Thomas Bakery (West), UCA Kitchen & Rastafarian Cultural Center, Virgin Islands Council on the Arts and National Endowment for the Arts.
"Special thanks to Cathleen Antoine, Deja Belardo, Merle Holloman, Larry Liebert, Elaine Porcher, Regine Romain, Marie Rosenberg and Andrea Russell for facilitating many remarkable educational experiences during the students' trip to New York City," David said.
For more information about the 2020 Virgin Islands Cultural Contributors Calendar Project, email Sayeeda Carter at [email protected], Danica David at [email protected] or visit www.msdavidsartroom.com.