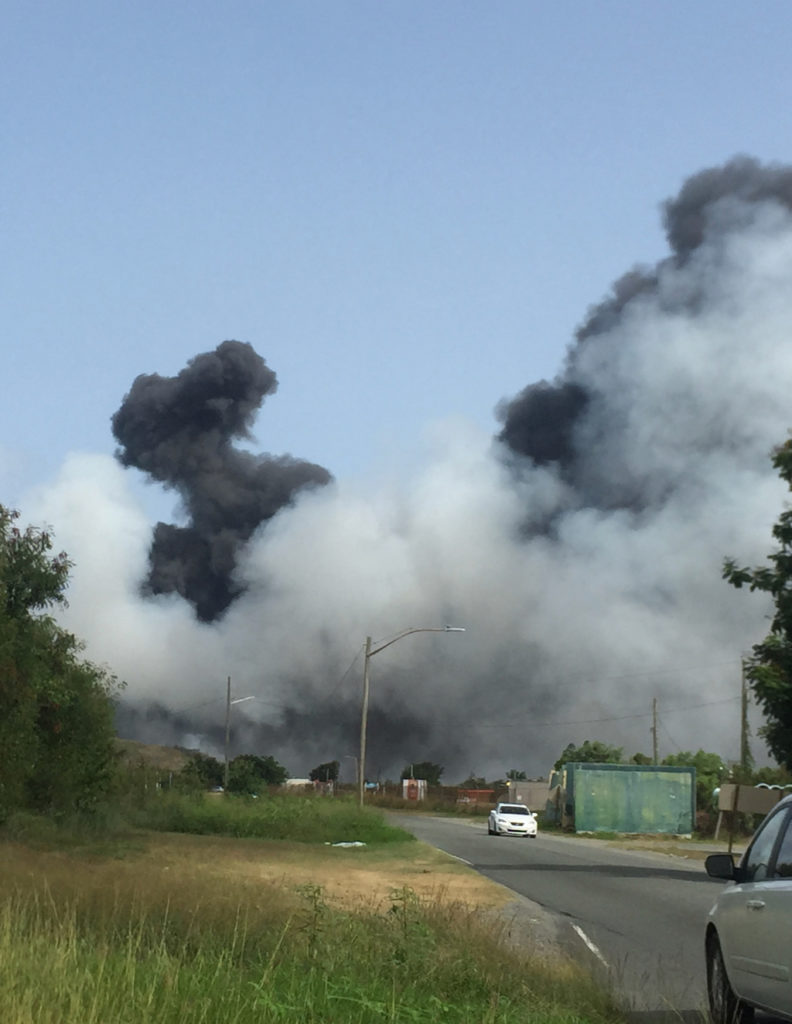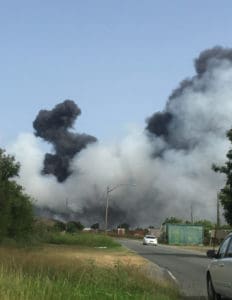 Just days after the longest fire in the history of the Anguilla Landfill was declared extinguished, an active fire broke out Sunday at the St. Croix landfill.
At a Sunday evening news conference, the V.I. Waste Management Authority reported that an active fire had been reported at about 3 a.m. in the scrap metal section at the landfill. V.I. Fire Services, VIWMA contractors and personnel were on scene Sunday night.
In a statement, VIWMA advised the public and all solid waste haulers that the St. Croix Transfer Station and Anguilla Landfill are closed and will not accept municipal solid waste until further notice.
Temporary closure is required to ensure safety and continued vigorous fire suppression activities.
VIWMA recommended residents with respiratory conditions shelter in place to minimize exposure to smoke, as wind directions change. The authority said it will update information regarding changes that may affect public health, the environment and haulers utilizing the landfill.
On Tuesday, June 25, the authority announced that the longest blaze in the landfill's history had been extinguished. That fire was first reported June 17. It was just the most recent in a string of fires that had been reported at the landfill in recent years.