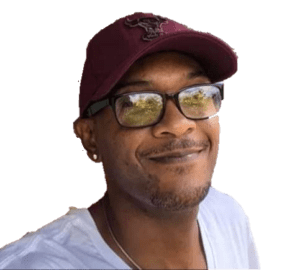 O'Ken Brent Lezama of Mt. Pleasant, Christiansted, died on Tuesday, June 11. He was 39 years old.
He is survived by his mother, Donna Lezama; father, Learie Lezama; sons: Jordan Lezama and Jayden Lezama; ex-wife: Tamarah Gilbert-Lezama; stepdaughters: Amara Lopez and Amiah Shearn; sister, Pauline Lezama; nephew, Keanu Stanley; aunts: Selina Lezama, Denise Powers, Jacqueline Ringham and Suzette James; uncles: Carl Lezama, Phil Lezama, Frank Lezama, Neal Lezama, Mark McDavid, Tony McDavid, Donald Ringham, Dimitri Ringham and Don Ringham; godmother, Selina Lezama; godchildren: Steven, Jadah, Jeremiah and Justice Kodran, Quishylah, and Qui'Nyah Navarro; and god-sisters: Dara King and Chante Roberts.
He is also survived by special friends: Cameron Mosey, Joel Kodran, Lindel Wittshire, Avery Edwards, Akiel Ringham, Andre Smith, Thaddeus Hendricks, Sherma Henry, Gleston McIntosh Jr., O'kohye Morris and Neil Stanley; cousins and other relatives: Cameron, Gari, Carla, Shannon and Robert Lezama, Melissa, Miranda, Michael, Manasseha, Anderson, Jenelle, Jelani, Anduela, Jabari and Shemarki McDavid, Krystal McDavid-Hopson, Rachael Jenine Chapman, Helen Davis, Hubert Finley, Jenee and Jenelle James, the King family (T&T), the James family (T&T) and the Henry family.
The viewing will take place at 9 a.m. followed by the funeral service at 10 a.m., Wednesday, June 26, at St. Ann's Catholic Church. Private cremation will follow.
In leu of flowers, donations can be made to the St. Croix Foundation: O'Ken Brent Lezama Fund.
The family requests that those in attendance wear festive colors.