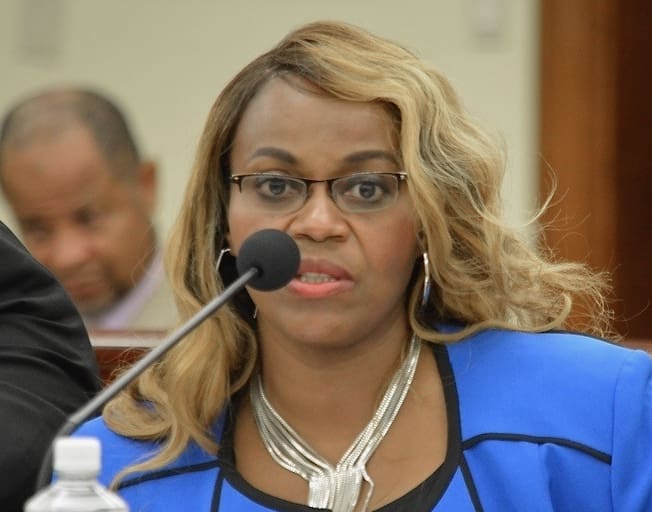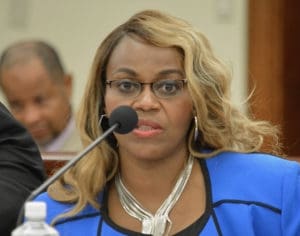 A quarter century after four prisoners housed at the St. Thomas jail and the American Civil Liberties Union sued the Virgin Islands Government, improvements spelled out in a settlement agreement still linger unresolved. Now, a federal judge says there may be two ways of pushing the case of Lawrence Carty, et. al. vs. Farrelly past the finish line.
That declaration came at the end of a quarterly compliance hearing held Friday in District Court. At those hearings, officials of the Bureau of Corrections report what compliance steps they have completed since they were set out at the previous hearing.
At Friday's hearing, District Court Judge Curtis Gomez told lawyers representing both sides to submit brief as to whether the court should place CJC under receivership. If the court decides to do so, the V.I. government surrenders the jail to federal managers and covers the cost of their work until a court decides to return the jail to local control.
After hearing the latest progress report, Gomez said he was "heartened" but mindful that seven administrations and seven correctional chiefs have come and gone since the CJC consent decree was reached.
"How much more time does the court have to give the BOC, given that the court has already given 25 years?" the judge said.
At the end of the four-and-a-half hours proceeding, the judge asked for new submissions; this time as to whether the court should hold Gov. Albert Bryan and the BOC in contempt and declare them in violation of the consent decree.
Consent decrees are court orders that allow opponents in a legal case come to terms and avoid the expense of going to trial and the burden of paying penalties. Those who fail to follow through can be cited for contempt of court.
The new round of legal briefs are scheduled for submission by 3 p.m. June 7.
If the court opts for receivership, it will not be the first time. The V.I. Housing Authority was placed under receivership by the court in the mid-2000s. VIHA was then controlled by the U.S. Department of Housing and Urban Development for seven years.
If the court chooses to declare civil contempt against Gov. Albert Bryan and the BOC, Gomez said an action might follow similar to one taken in a case involving V.I. property taxes. In that case, known as Berne Corp. vs. V.I. Government, the court ordered a payment of fines each day until the problem was solved.
One of the sore points has been the treatment of mentally ill prisoners held at St. Thomas Criminal Justice Complex. The issue drew particular attention on Friday, after investigators into a recent murder in Savan showed the accused was one of CJC's mentally ill inmates.
A BOC official testifying at the hearing told Gomez that inmate, identified in press reports as 22-year-old Renique Francis, was transferred to a private facility in South Carolina, along with nine other mentally ill inmates.
Other strides were highlighted at the Friday hearing. Attorney Shari D'Andrade displayed photos of a refurbished jail unit. The direct supervision unit will allow jail guards to keep close watch on disruptive inmates. And BOC Director Wynnie Testamark spoke of first steps being taken to convert an unused building at the Golden Grove Adult Correctional Facility on St. Croix into a special unit for those judged not guilty by reason of insanity.
One of those shipped out to a Correct Care, LLC., residential treatment facility was an inmate identified as L.C., who had been held at CJC for nine years. Three more, tried and judged not guilty for reasons of insanity were also sent away.
The St. Thomas jail, like other U.S. jails, are meant to be temporary detention centers where prisoners awaiting trial stay until their cases are resolved.
Testamark said since taking charge of the BOC, the bureau is reaching out to correctional associations and other organizations. In recent days jail and prison guards, and mental health specialists underwent training for managing the mentally ill.
Attempts to hire medical personnel and recruitment to beef up staffing levels have begun anew, the director said. Tougher policies on screening visitors resulted in the arrest of a man trying to smuggle drugs into the jail.
Still, attorney Eric Baliban of the ACLU National Prison Project said it's not enough. BOC staffing levels have dropped, drugs and contraband continue to flow in and management of mentally ill prisoners remains inadequate.
And even if the BOC says it has developed a plan to care for its mentally ill population, that plan has not yet been presented to ACLU-NPP.
Gomez also questioned the status of the generator providing power to the jail during electrical outages and one incident where an inmate was apparently assaulted during a power outage.
Baliban said 25 years is too long to wait for reform, and the BOC cannot be allowed to fall back on the fragile financial condition of the V.I. government.
"This is a constitutional case affecting matters of life and death and requires the court to come up with an effectual solutions, no matter what the cost. It is black letter law," Baliban said.