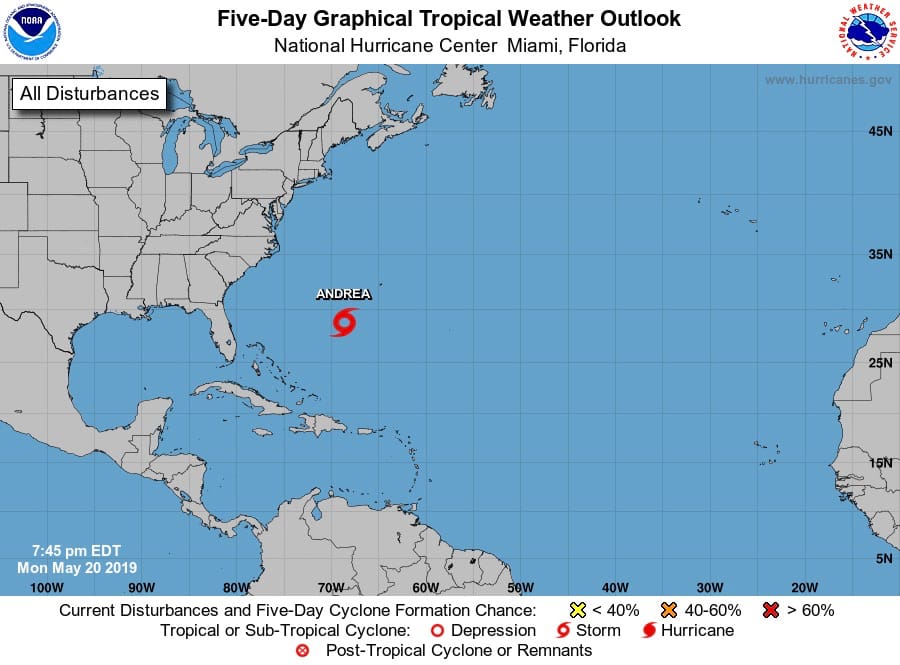 With the official opening of the hurricane season still more than a week away, the National Hurricane Center issued an advisory Monday evening on Subtropical Storm Andrea, which is located several hundred miles southwest of Bermuda.
With maximum sustained winds of 35 knots as of the 6:30 p.m. Monday, Andrea appears to pose no threat to the U.S. Virgin Islands, but is a timely reminder to finish hurricane preparations before the official beginning of the hurricane season on June 1.
The meteorologists at the National Hurricane Center said there are no coastal watches or warnings in effect, though it suggested interests in Bermuda should monitor the system's progress as it passes to the north.
The storm is not expected to form a cyclone during the next five days, the NHC said.
The National Hurricane Center said it will resume its Tropical Weather Outlook feature June 1, the official first day of the season. In the meantime, information on planning for hurricanes and how to prepare a hurricane kit are available online at the website of  the Virgin Islands Territorial Emergency Management Agency.