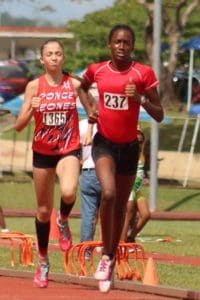 The St. Croix Track Club (STXTC) Mustangs are excited about the performances of Akyra Joseph and Michelle Smith at the AAJI (ASOCIACIÓN DE ATLETISMO JUVENIL E INFANTIL) league finals on Saturday, May 4, in Bayamon, Puerto Rico.
Joseph was 7th overall in the long jump with a distance of 4.10 m; Smith won silver in the 1000m in a time of 3 min. 14.04 sec. and gold in the 60 m hurdles in a record time of 9.81 sec.
Smith's 60m hurdles time is an AAJI and Virgin Islands National youth record. The previous record was 10.09 sec. set in 2016.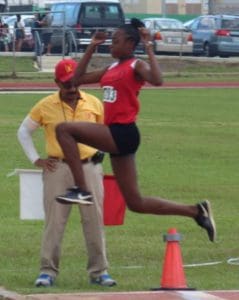 The Mustangs are very proud of all its athletes as they continue to work hard in their classes and in track & field.
For questions, please contact Keith Smith at 277-1123. Full results can be found at website: www.finallaptiming.com/AAJI/