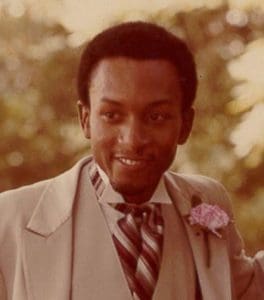 It is with profound sadness that we announce the death of Mr. Christopher Combie, affectionately known as Chris. (June 4, 1960 – May 29, 2018)
Chris is survived by his wife, Dr. Valerie Combie and their son, Dr. Christopher Combie. Other survivors are his mother, Mrs. Lucia Combie; his sisters: Merlin (Larry) Brown, Marie (Kevin) Holmes and Jen Combie; his brothers: Michael (Marcella), Simon, Saturminus (Joyce), Robert (Liz) and Oswald Combie.
Chris is also survived by one uncle, several aunts, other sisters-in-law and brothers-in-law, and a host of nieces, nephews, cousins and friends.
The celebration of his life will be on Sunday, June 24, at Central Seventh-day Adventist Church in Grove Place, with visitation at 9 a.m. and service at 10 a.m. The body will then be cremated.
In lieu of flowers, donations may be made to the Tampa First SDA Church "Steinway Renovation Fund." Checks may be sent to the church at 822 W. Linebaugh Ave., Tampa, FL, 33612 with "piano" in the memo line or online at www.adventistgiving.org, selecting "Tampa First SDA Church" and entering the amount in the "Steinway Renovation" field.
Professional services will be rendered by James Memorial Funeral Home Inc.