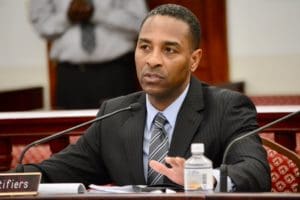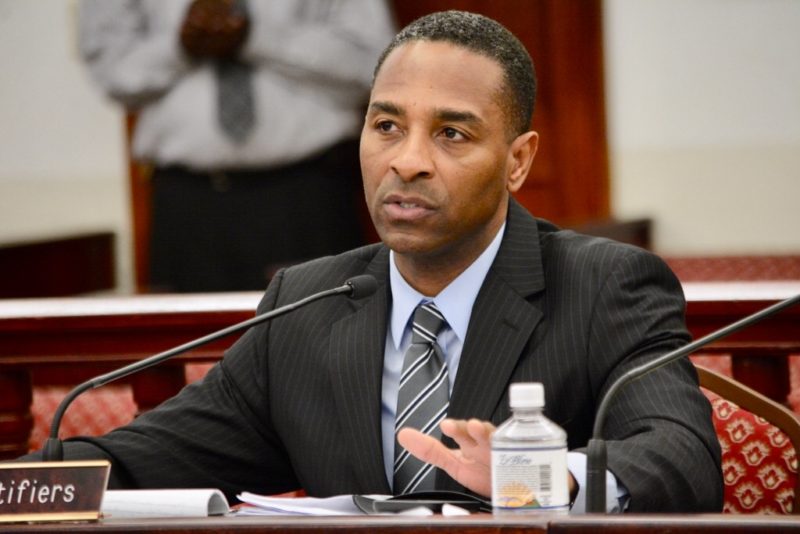 The V.I. Board of Elections will have to revisit every decision it has made since Aug. 1 – more than nine months worth of motions, votes and decisions – according to a legal opinion issued Monday by Attorney General Claude Earl Walker.
Walker issued the binding legal opinion (Walker opinion on Board of Elections) at the request of Board of Elections minority leader Jevon O.A. Williams, according to the statement from the Department of Justice.
Walker's opinion clarified that the new, territory-wide Board of Elections must "revisit all decisions" in response to the Supreme Court's ruling that actions taken by the now-defunct district and joint elections boards after August 1, 2017, are "null and void."
"The newly-formed single Board of Elections must revisit each item that was decided upon by the district boards subsequent to Aug. 1, 2017," Walker wrote in his legal opinion. "The board may vote against past actions, it may ratify past actions, but it must affirmatively revisit each and every decision that was made."
"I am grateful for Attorney General Walker's legal opinion, as it affirms the need for all members of the Board of Elections to come together, roll up their sleeves and get to work on the people's business," said Williams, R-St. Croix. "Members must elect board officers, decide all previous business handled by the defunct boards, and work to regain the public trust that is essential when you are charged with overseeing and protecting the citizenry's most important right — the right to vote."
Walker's legal opinion is binding and carries the weight of law, according to the statement.
The minority caucus consists of Williams, Board of Elections member Robert Max Schanfarber, R-St. Thomas, and Board of Elections member Harriet Mercer, R-St. Thomas.
The Board of Elections met Tuesday but was unable to come to agreement on anything, including election of officers, which Walker's opinion said was required. The meeting came to an end amid squabbles between its members.