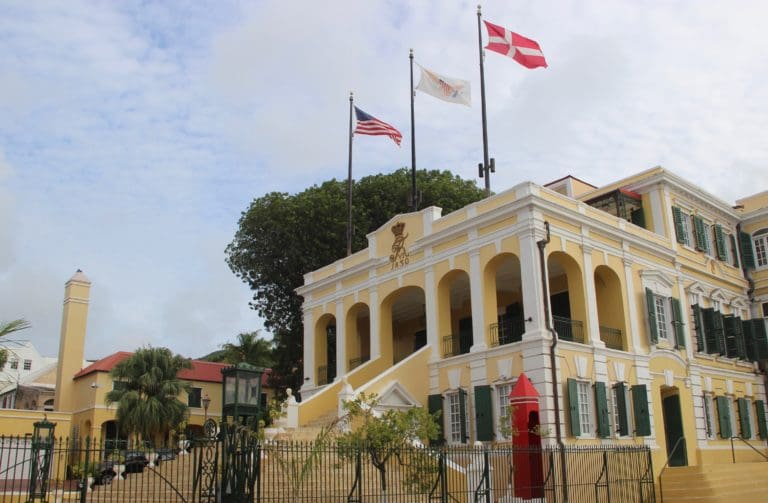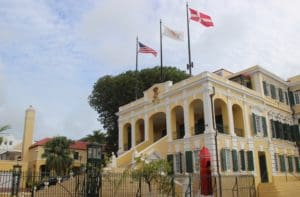 In an order issued Thursday, Gov. Kenneth E. Mapp lifted the freeze on non-essential hiring in the Executive Branch of Government.
According to a news release issued Friday by Government House, the order was executed in conjunction with the on-schedule submission of the FY 2019 Budget. (See Related Links, below.) The proposed budget called for the use of increased revenues from the billions of dollars in federal disaster and mitigation aid to improve employee salaries throughout the Government of the Virgin Islands.
The order allows the chief labor negotiator of the Office of Collective Bargaining to enter into wage negotiations on behalf of the Executive Branch Departments and agencies, but not to exceed three percent per annum without the governor's written consent.
All non-essential hiring was frozen and wage negotiations suspended by Executive Order No. 481-2017 in February 2017 to manage the use of the territory's funds. It did not cover positions in departments and agencies that were fully funded by and paid through federal grants and non-general fund monies, emergency and public safety positions, teaching positions within the Departments of Education and Human Services and jobs mandated by federal court consent decrees.
"Our work to rebuild our islands must continue seamlessly and yesterday's executive order is an expression of gratitude and faith in the people of the Virgin Islands who have worked tirelessly to rebuild their homes and communities," Mapp said in the Government House statement. "Our work ahead is not a sprint. Instead we must prepare for a lengthy marathon to build back and, build back better, as we safeguard the future of our children and our children's children."
Mapp also extended the State of Emergency for the U.S. Virgin Islands to July 2. The State of Emergency was first declared on September 5, 2017 in preparation for the impact of Hurricane Irma. It continues to be extended, given the extent of damages to the territory's homes, businesses and infrastructure.