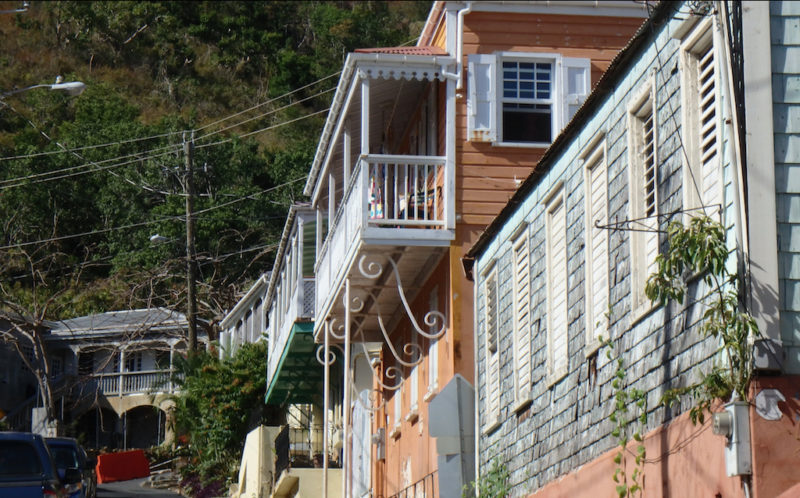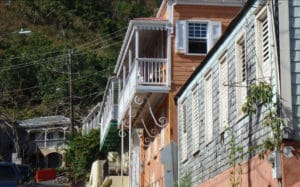 The St. Thomas Historical Trust hosted a walking tour Sunday through one of the oldest neighborhoods on St. Thomas. About 30 members of the Historical Trust gathered at Emancipation Garden and were led up Garden Street by Felipe Ayala, Jr., a volunteer on the Board of Trustees, and member of the Education Committee.
The St. Thomas Historical Trust is sponsoring a series of educational meetings promoting the preservation of the island's architectural heritage, assessing recent storm damage, and preparing for the upcoming hurricane season. Ayala said volunteers and professionals are working together 'to protect historic buildings, documents, furniture and art."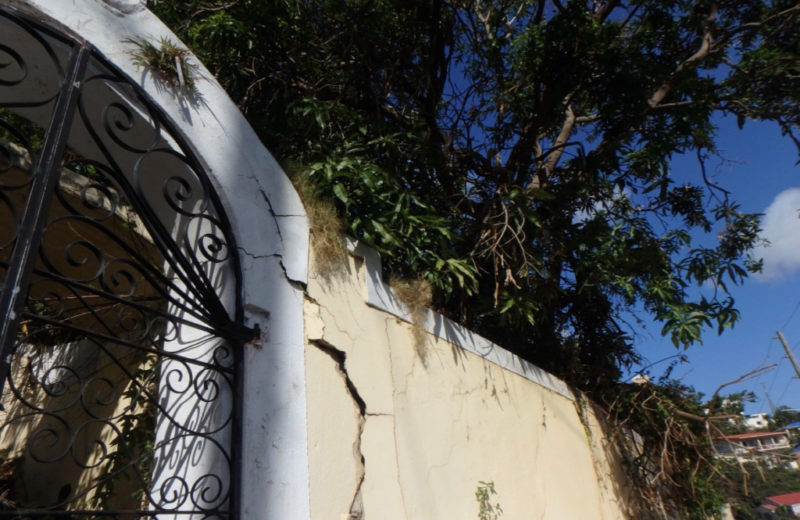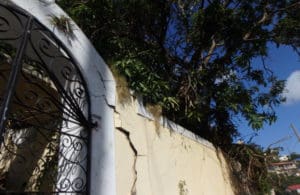 The valley between Government Hill and Synagogue Hill is filled with roads, homes, and drainage gutters built by the Danes in the early 1800's. City planners stepped the houses up the hills to maximize the trade winds and views. A section of the valley is known as Over Vandet, Danish for "Over the Water," with some houses and roads built across the drainage canals. The neighborhood was designed to let the heaviest tropical rains flow naturally down the step valley. Some modern construction, as well as a lack of maintenance, blocked the drainage built by Danish engineers and increased the impact of recent hurricanes.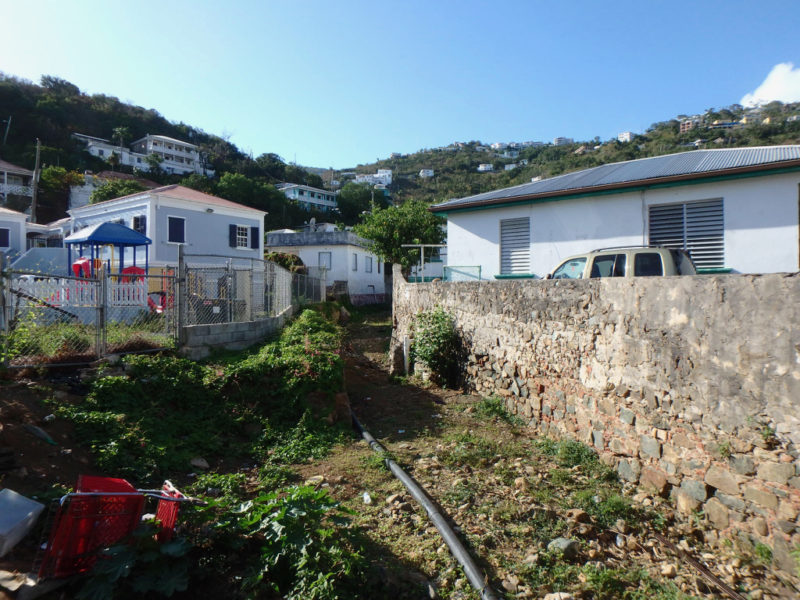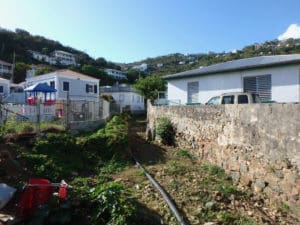 A majority of the homes in the valley were built before 1857. Some are lovingly cared for, with fresh paint and blooming gardens. They harken back to the origin of the neighborhood's iconic street name, where families completed terraces filled with orchids, colorful vines, and flowering lignum vitae trees. Other buildings have been ruined by a lack of care and are overrun by foliage. The ficus tree is a major culprit, with airborne seeds that can send roots down drainage pipes from a roof and eventually topple walls.
Another culprit is complicated ownership dynamics, where properties have been handed down over generations, and the multiple family members can't decide whether to invest in restoring the property or finding a buyer.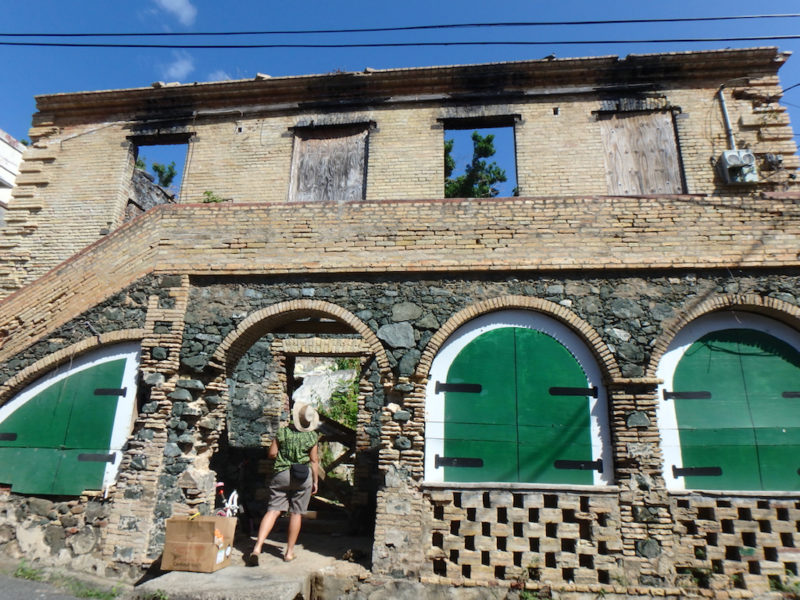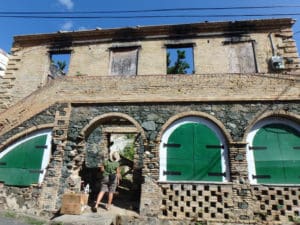 The good news is that many of the old structures have amazingly strong foundations and walls, built with the famous Virgin Island composite masonry, with crushed shells, local volcanic rock, and European ballast stones in the mix. The composite was then covered with a white plaster that was made with lime cooked with crushed shell.
The largest structure on Garden Street is the All Saints Cathedral. Construction was begun with slave labor before 1847, the year of emancipation, and then competed by free people.
The tour ended back at Emancipation Garden. Ayala highlighted the 47 "Step Streets," the most of any Caribbean Island, which crisscross Charlotte Amalie. The walking group had experienced the benefits of wise 19th Century city planning. It has withstood the test of time, if not entirely the tests of modern inaction. A testament to the strength of the original construction is that many of the neglected buildings stand at all after the recent hurricanes. Ayala lamented that once the buildings are ruined by neglect, "the problem is that the cost to restore is now a fortune."