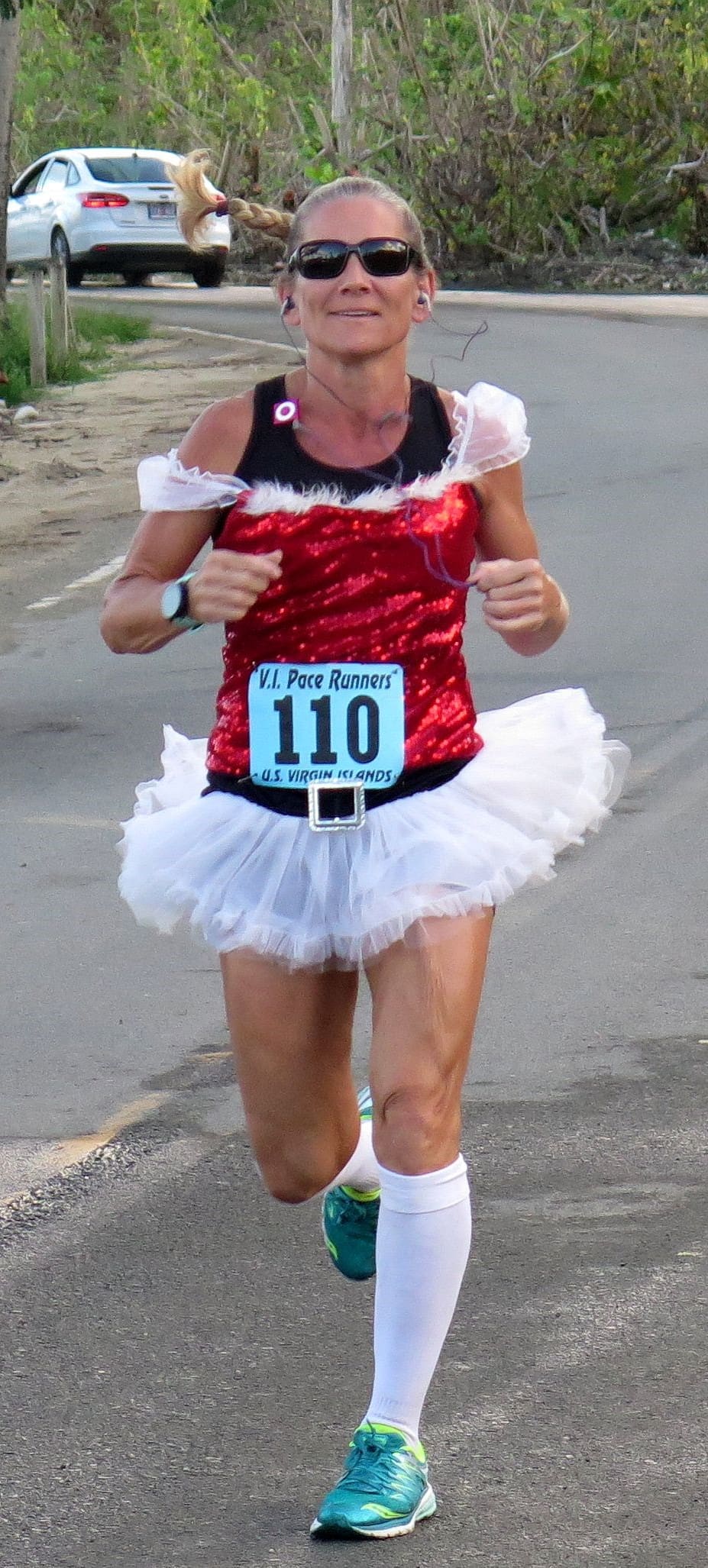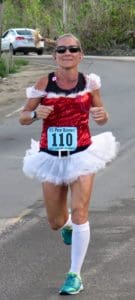 The North Shore Road on St. Croix is one of the most scenic locales on the island. It is the setting of at least two feature films … "The Island of Dr. Moreau," based on the H.G. Wells novel, and "Trading Places," the Eddie Murphy and Dan Akroyd comedy. In addition, it is the route to "The Beast," which is the named coined by America's Paradise Triathlon founder, St. Croix-native Renny Roker for the challenging hill in the bike leg of the triathlon. His race theme was "The Beauty and the Beast."
Visits by two Category 5 hurricanes, Irma and Maria, impacted areas along the course for the annual Cane Bay 5-Mile Jingle Bell Run, but its beauty survives. A few runners showed up Saturday morning to test the flat five-miler; some were dressed in costume for the Christmas spirit.
A high school triathlete headed for the Youth Olympic Games in 2018, Dominic Pugliese of Good Hope Country Day School (GHCDS), who is temporarily training in Miami, took a big, early lead after going east toward the Lavallee turn around and west to the Carambola Resort. He was pursued by Billy Bohlke, who had just won the St. Croix Interna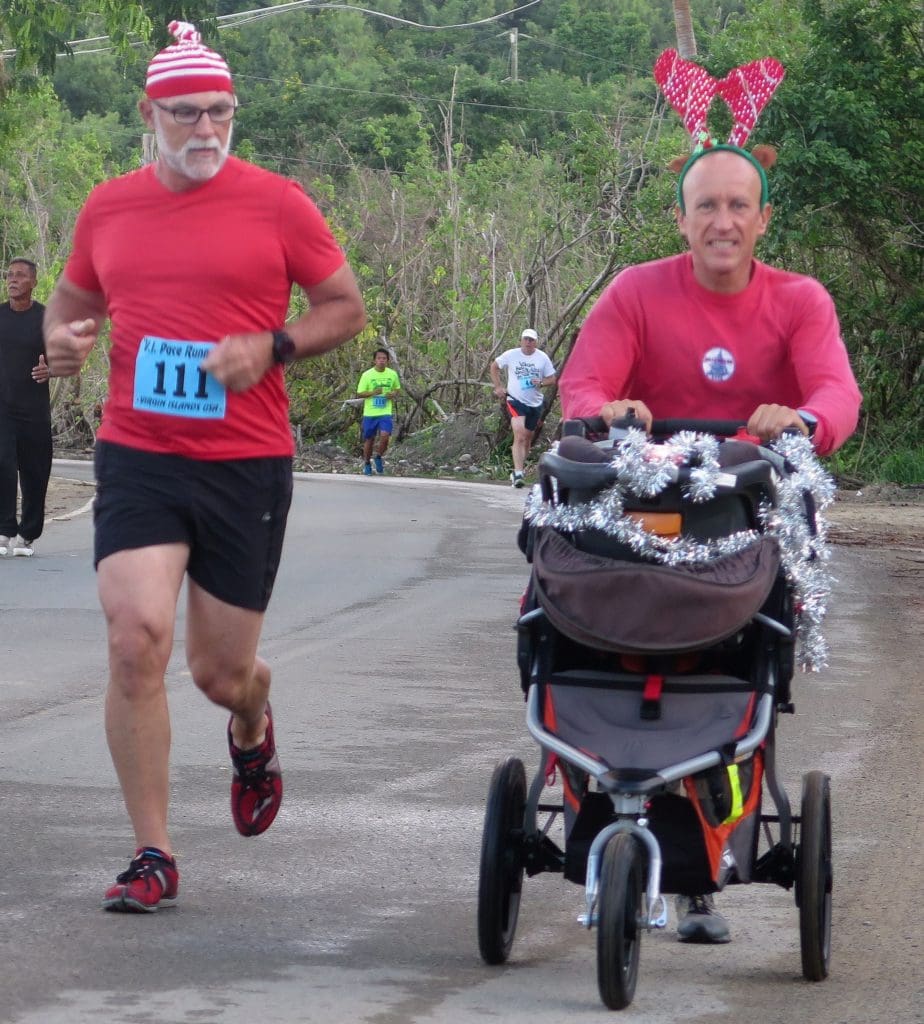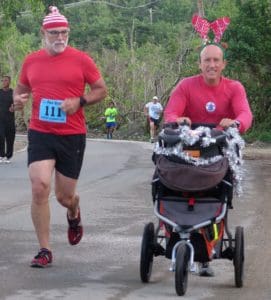 tional Marathon less than a week ago, and by Nyan Bansal, Pugliese's teammate at GHCDS. Bohlke has won this race many times, including when he was the top middle- distance runner at Louisiana State University. He crossed the finish line first in 32:19; Pugliese sprinted away from Bansal with a few meters to the finish to take second in 33:34; Bansal was third in 33:40; Mike Klein (pushing son Michael in at three-wheeler) was fourth in 51:14; Troy Holloway was fifth in 51:20; Florendo Astapabio was sixth in 51:53; David Conhoff was seventh in 52:24; Ron Bardach was seventh in 63:48
Bridget Klein, who is working her way back to the level she was at before giving birth to son Michael this year, easily took first place for females and fourth overall in 34:41; Megan Lambert was second in 36:47; Julie Sommer was third in 36:49; Anita Flores was fourth in 36:55; Kate Brownsdon was fifth in 37:19; Rachel Conhoff was sixth in43:13; Nathalie Bardach was seventh in 43:19; Savanha Logan was eighth 45:54; Patty Patton was ninth 51:20.