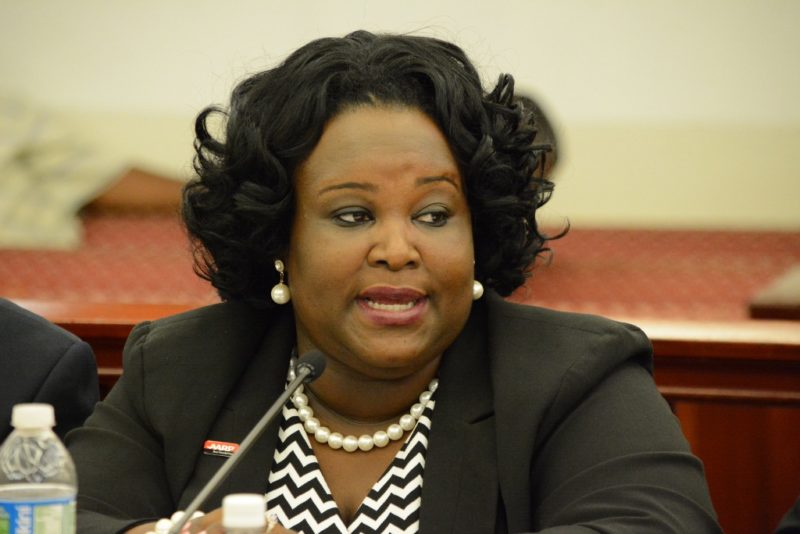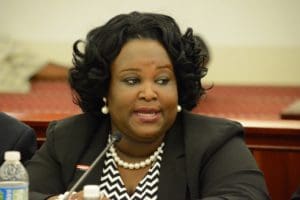 According to the volunteer group of current and retired government employees that negotiates the government's health insurance plan, Cigna Health Insurance agreed to reduce premium increases on condition that the government did not increase employees' share of the premiums.
The Senate Committee of the Whole took testimony Friday from the Government Employee Service Commission. The renewal was delayed by the recent hurricanes.
GESC Chair Beverly Joseph told senators that premiums will increase by 4.4 percent overall, including dental insurance and insurance for retirees, for Fiscal Year 2018.
She said Cigna had wanted a 15.8 percent increase in the main insurance plan for active government employees but GESC had persuaded them to reduce that to 9 percent and then to reduce it more.
"Our consultant further negotiated with Cigna to reduce the increase even further to plus 5 percent if the government agreed not to change the existing contribution structure and maintain the current 65 paid by the government and 35 percent paid by the employees and retirees. The only condition on this offer is that the government leave on deposit with Cigna any funds currently in the premium stabilization reserve," Joseph said.
The V.I. government's internal allocation of the cost does not change either the total that Cigna receives or the amount it pays in premiums. The reduction to the premium reduces Cigna's revenues. It was not clear from the testimony or responses to senators' questions why Cigna would be concerned less about their total payment than about the percentage of the total that V.I. government employees pay.
But increasing the proportion that government employees pay is very unpopular among government employees. The GESC currently has five members, four of whom represent active and retired government employees.
In August, Gov. Kenneth Mapp sent a bill to the Senate changing the formula for premiums for active government employees to a 60-40 split and for retirees who are not yet eligible for Medicare to a 50-50 split. It would also have government retirees who get Medicare pay for their own supplemental insurance.
The changes would save about $21 million every year, according to the administration.
Mapp's FY 2018 budget has $15.7 million for retiree health insurance premiums. His FY 2017 budget had $37.4 million. The number has been rising steadily while government revenues have been decreasing, both due to rising premiums and an ever increasing number of government retirees eligible for government-funded supplemental health insurance above what Medicare covers. In 2010, premiums for retirees were $19.6 million, rising to $23.9 million in 2012, then exploding to $39.6 million a year later. Changes to the insurance plan reduced premiums slightly after that.
In August, Mapp said the change is necessary if the Government Employees Retirement System is to reduce its unfunded liability and if the government's perpetual general fund deficit is to be reduced and eventually eliminated.
Since then, hurricanes Irma and Maria have ballooned the V.I. government's deficit to as much as $325 million, according to estimates.
When Mapp introduced his FY 2018 budget in July, it included the change, so if the Senate does not enact Mapp's proposal, senators will add $21 million to that deficit.
Mapp is not the first governor to attempt this change. Although Mapp's proposal goes further, Gov. John deJongh made a similar proposal in 2012, for similar reasons. DeJongh proposed a 60-40 split for both retirees and active employees. Senators declined to make the unpopular change at that time.
No votes were held Friday. Thirteen of the 15 senators were present. Sens. Nereida "Nellie" Rivera-O'Reilly and Janette Millin Young were absent.