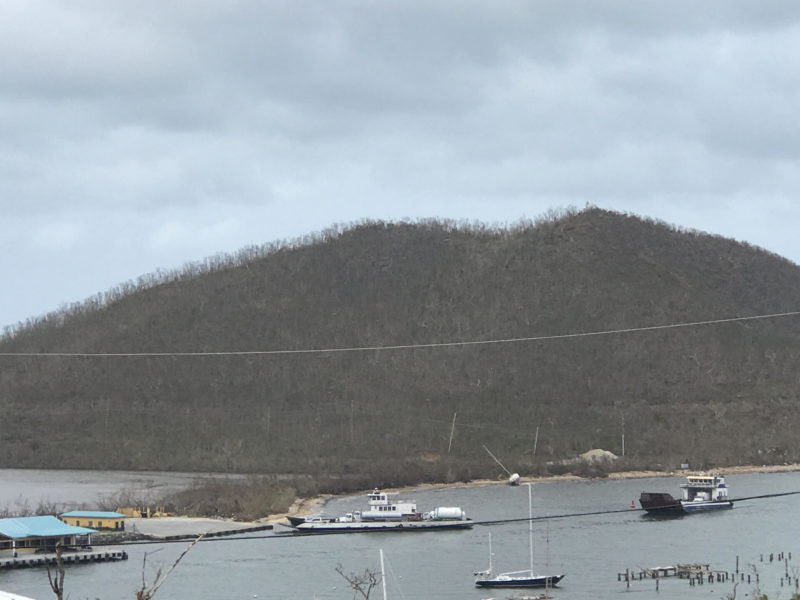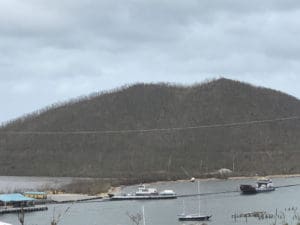 Now that the winds and rain have died down across the territory and curfew lifted for a few hours, search and rescue crews are arriving, crews are beginning to clear some of the debris on battered St. Croix, and Virgin Islanders are taking the first baby steps on the long road to recovery.
Air and seaports remain closed to all commercial traffic. The V.I. Port Authority reported Friday that the Cyril E. King Airport on St. Thomas and the Henry E. Rohlsen Airport on St. Croix were damaged during Hurricane Maria and are closed to commercial flights until further notice.
The condition of the island's Henry E. Rohlsen Airport is still being assessed, but the runway has been cleared, according to Government House. National Guard troops documented the loss of roofing and severe damage at Bohlke Airways and several other facilities adjacent to the main airport. There is damage to the airport passenger terminal roof where customers check in too. Several airport fuel and other trucks were flipped over in the high winds too. The flight control tower appears unharmed.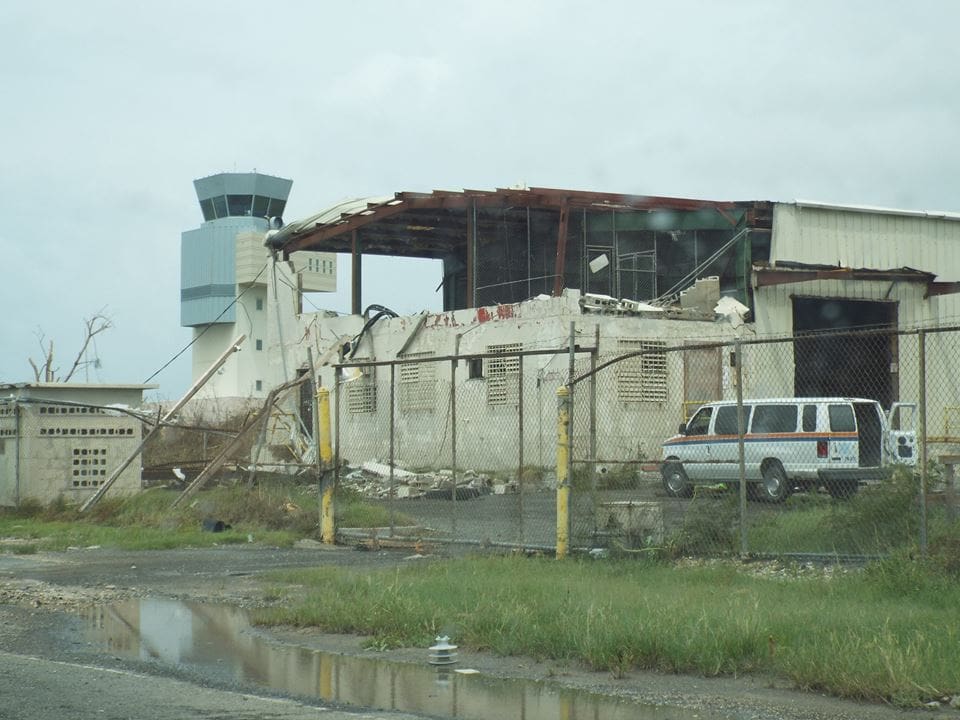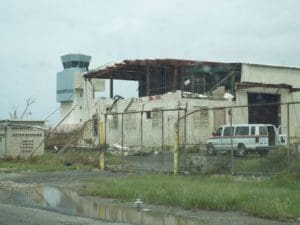 VIPA employees have been directed to report to work to complete damage assessments and cleanup of air and seaports.
VIPA also reports that the East Gregerie and West Gregerie Channels on St. Thomas are open during daylight hours only and accepting cargo ships. All other seaports are closed. VIPA says there is no ferry or barge service. The Captain Vic and General II were both spotted running the St.Thomas-St. John route, loaded up with large trucks Friday however.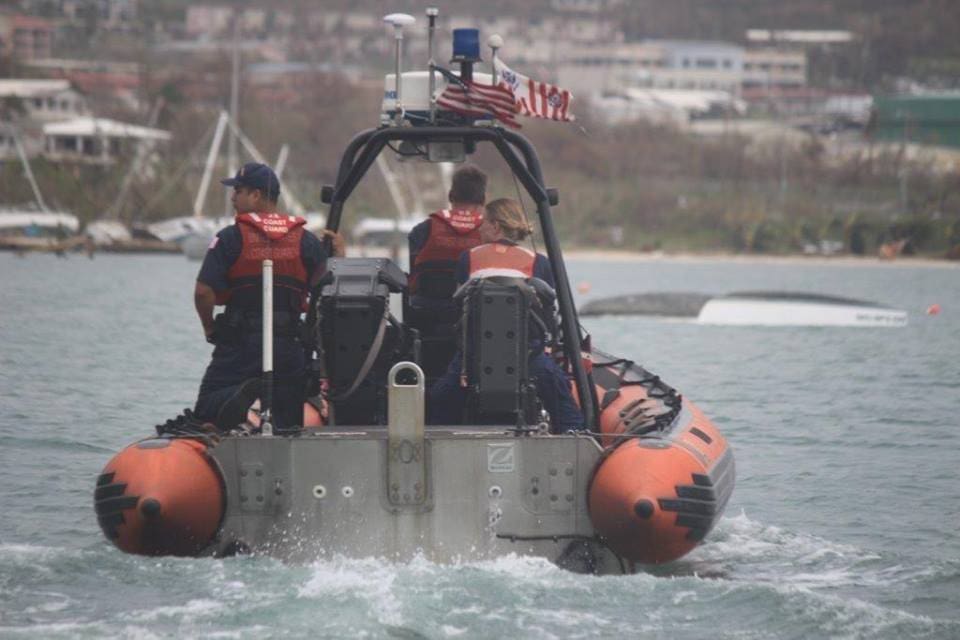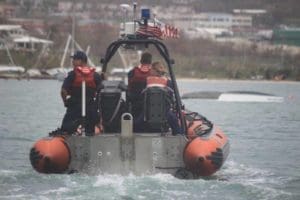 The U.S. Coast Guard crews continued assessing ports and waterways in Puerto Rico and the U.S. Virgin Islands, Friday. Crews looked at the Ann E. Abramson Marine Facility pier in Frederiksted and Christiansted Harbor among other spots.
Gov. Kenneth Mapp reported VIPA ported that the Virgin Islands Port Authority believes the Frederiksted pier, which is St. Croix's deep water, cruise ship facility, withstood the barrage of wind and storm surge.
At least some of the sailboat docks off the Christiansted Boardwalk were blown apart by waves and wind. Overturned and sunken sailboats dot the harbor. The boardwalk itself shows some damage but is mostly intact.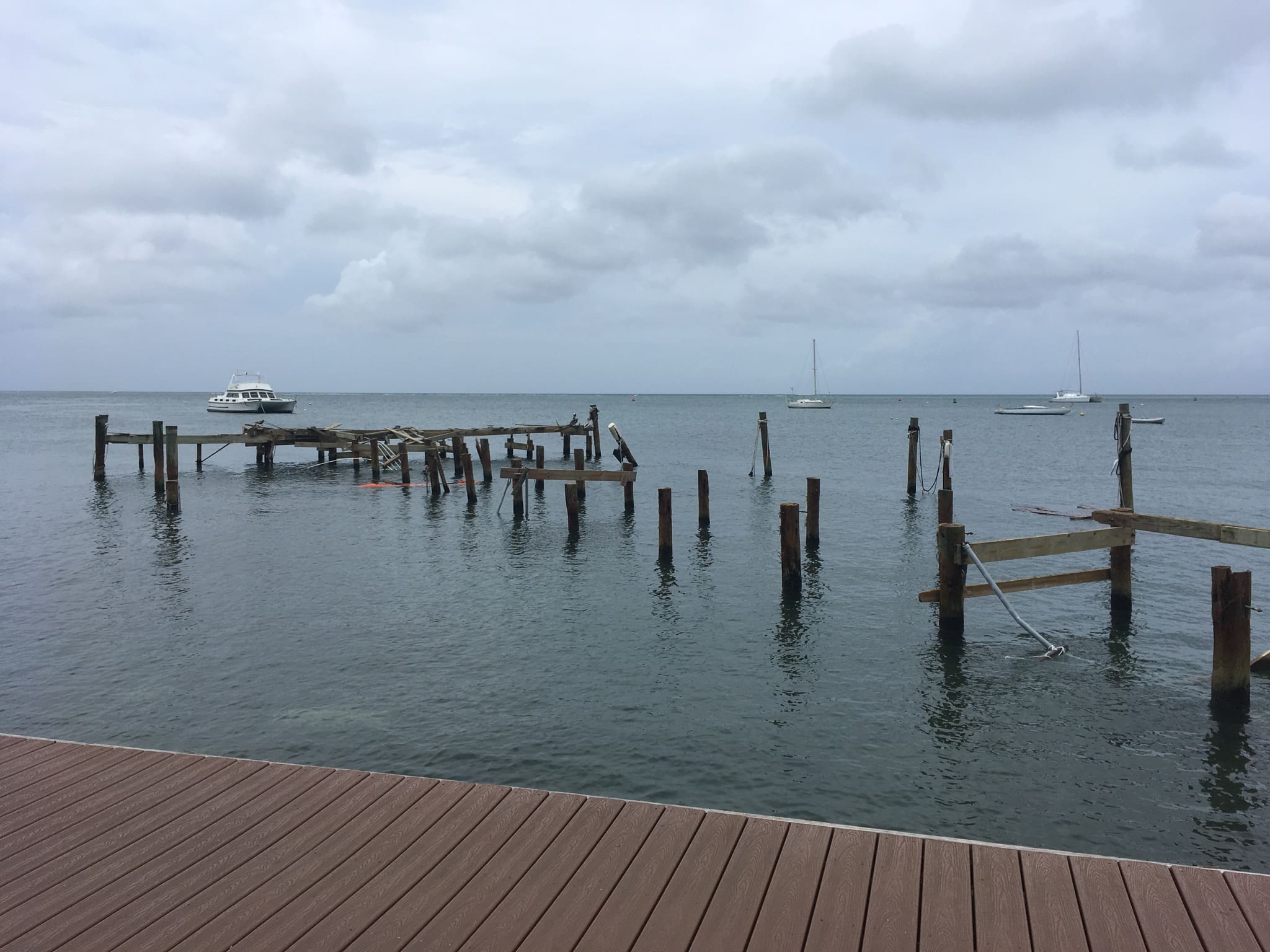 There is at least one reported death during the storm, but details are unclear as of yet. The report was made by a family member on social media. There do not appear as yet to have been many casualties.
On St. Croix, power was off Friday but the curfew was lifted for four hours, giving many their first real chance to take stock of the aftermath, to check on friends and family and on the shape of shops and businesses.
"The distribution centers had nothing today," Christiansted resident Steve Waters said. "They were supposed to give out a case of meals and three liters of water at the distribution centers but they either ran out in 20 minutes or had none at all," he said.
A handful of stores were open. Pueblo grocery store was open, as was the Tide Village gas station east of Gallows Bay.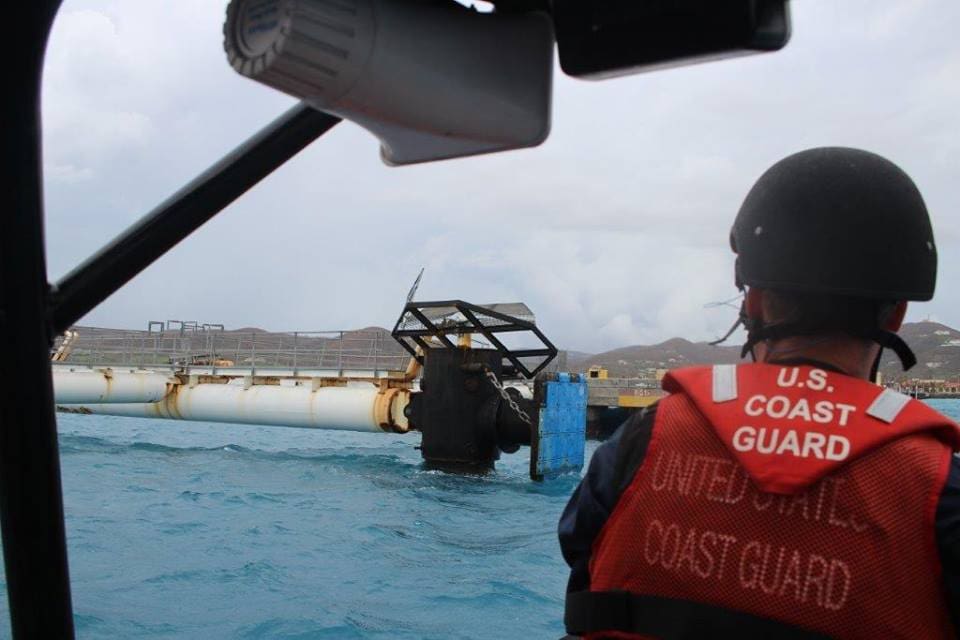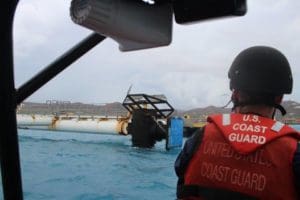 "You had to stand in line and they let 20 people in at a time" to Pueblo, Waters said. "People were surprisingly civil. There was no ice though," he said.
Reports of looting on the Christiansted boardwalk appear to be exaggerated, with one restaurant owner reporting his place on the water is intact. Some places were broken into, however.
St. Thomas residents got a longer break from curfew. Some grocery stores, including Pueblo and Fruit Bowl, were open. Many took the opportunity to go to the store and restock, leading to very long – but reportedly courteous – lines to get into the stores.
Life is returning, but the territory and especially St. Croix are still in the earliest stages of assessing the magnitude of the damage.