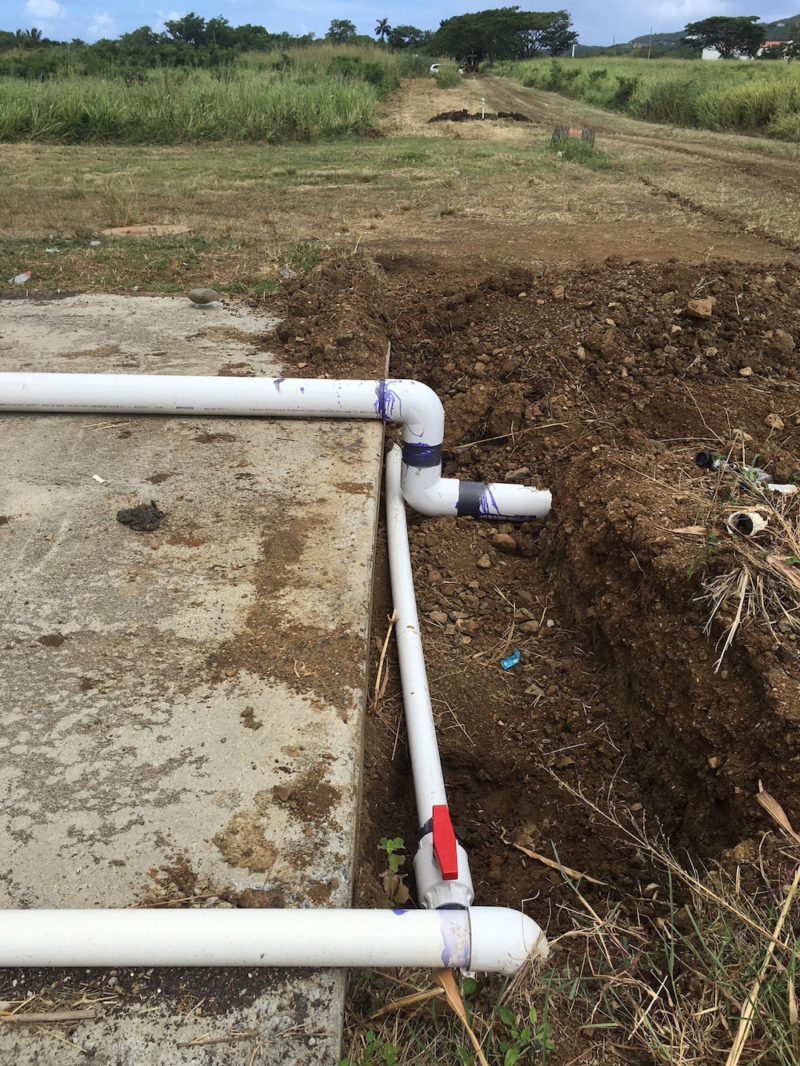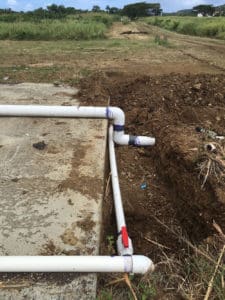 Approximately 5,000 feet of irrigation pipe has been installed at the Department of Agriculture's Community Gardens to provide dependable water distribution for 35 farmers leasing land on the Lower Love property on St. Croix.
"We always need to expand irrigation," said Carlos Robles, VIDOA commissioner. "The project will provide a constant flow of water to farms in the Community Gardens on St. Croix, which will allow approximately 30 farmers to irrigate more efficiently; hence, improve productivity."
The installation of PVC irrigation lines, funded by a $43,000 grant from the U.S. Agriculture Department's Natural Resources Conservation Service, began the first week of June with help from the VIDOA staff and the V.I. Agriculture Advisory Group. Mario Rodriguez, state agronomist for the USDOA, also assisted with the project.
The completed system will deliver 160,000 gallons of water, with continuous pressure and flow, utilizing two water tanks and one 24 horsepower diesel pump.
Rudy G. O'Reilly, NRCS district conservationist, engineered much of the design and over the years has assisted Community Gardens farmers with individual conservation plans. The NRCS Environment Quality Incentive Program – known as EQUIP – has been functioning in the territory since 1994, O'Reilly said, and assists farmers with soil, water and other conservation issues as well as funding.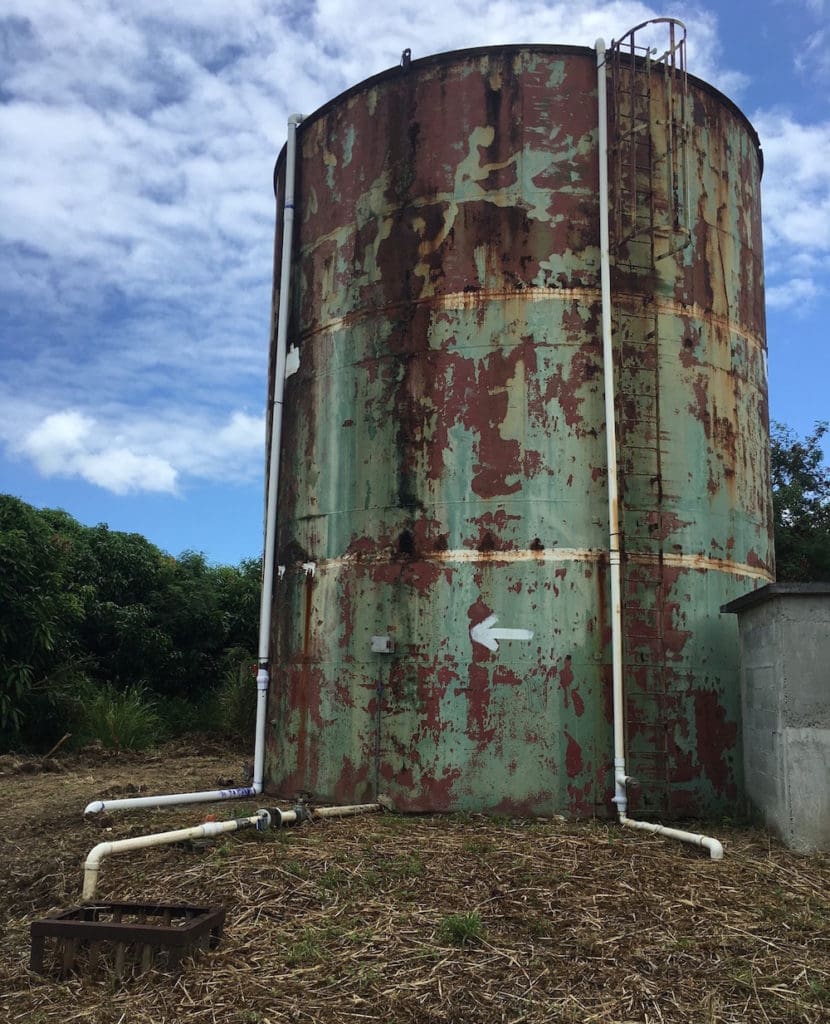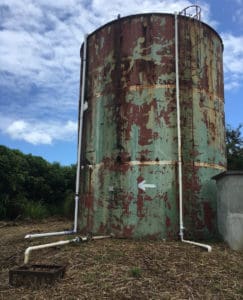 Dale Browne of Sejah Farms, president of the V.I. Agriculture Advisory Group, said he has worked with and recommends the EQUIP program for grants and assistance with conservation. Individual conservation plans include engineering for irrigation systems and storage structures and runoff management. Information is available at www.nrcs.usda.gov.
"It allows farmers to develop infrastructure for his farm – to have available water. It's up to the farmer to apply," Browne said.
The VIAAG is a non-profit organization under the Agriculture Department whose purpose is to support growth of the territory's agriculture businesses. The commissioner appoints the nine members who advocate for education, training, production, marketing and development of the industry.
Robles said the irrigation program also will be implemented on St. John and later on St. Thomas.