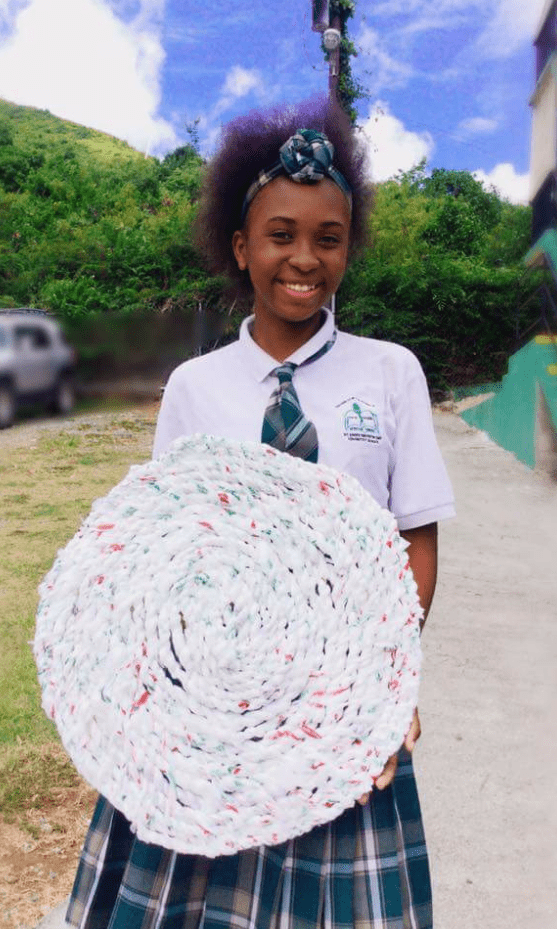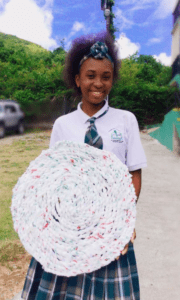 Students on St. Croix have been taking the opportunity to implement the "Plastic Bag Ban" by creating recyclable products as one of the main products for their student operated company Island Glory Craft. The company wants to place one of these mats into the Office of the Governor to show support for the Mapp administration's efforts to rid the island of plastic bags. This a Junior Achievement company being run by a group of students from the St. Croix Seventh-day Adventist School. Tara Serrant is the chief executive officer.
Island Glory Craft has taken on the challenge to embrace the governor's call and the Virgin Islands law requiring the ban of using plastic bags in stores and shops to carry purchased items. Gov. Kenneth Mapp signed his proposal, which is designed to reduce litter and protect marine life, into law on Friday, Oct. 7, 2016. The law has restricted the use of plastic shopping bags in the territory beginning earlier this year, 2017. The law requires businesses and organizations to use reusable bags or recyclable paper bags with the goal of eliminating plastic bags at point of sale checkouts. However, there are still some stores that had a large shipment of plastic bags and have been permitted to use them until they are finished.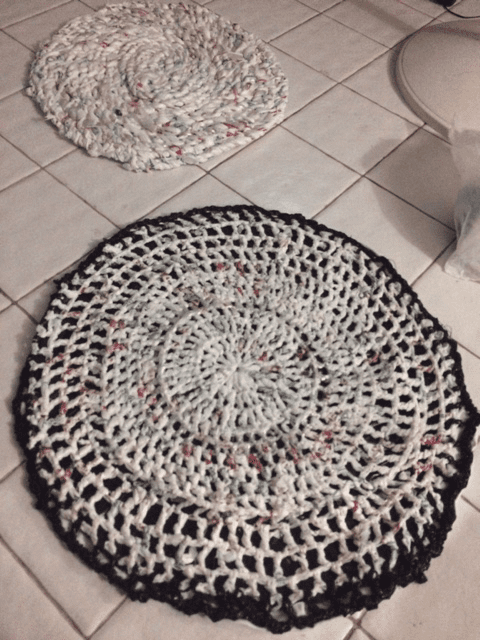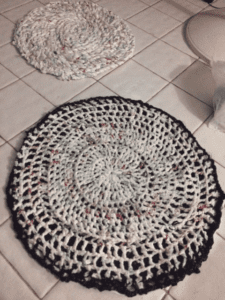 Island Glory Crafts turns the plastic bags into doormats by spinning the bags into rope and then crocheting them together to create the doormats. As doormats, the plastic bags are kept out of the landfill for a longer period and provides consumers with a product that can be used more than once. The student company is collecting the unwanted plastic bags from individuals and businesses.
On the Facebook page for Island Glory Crafts, students appeal to all shop owners with plastic bags to donate them to the student operated business so they can begin to comply with regulations.
For more information about Island Glory Craft, call R. Dorsey of IAM LLC at 227-4045 or e-mail: islandanalytics.vi@gmail.com.