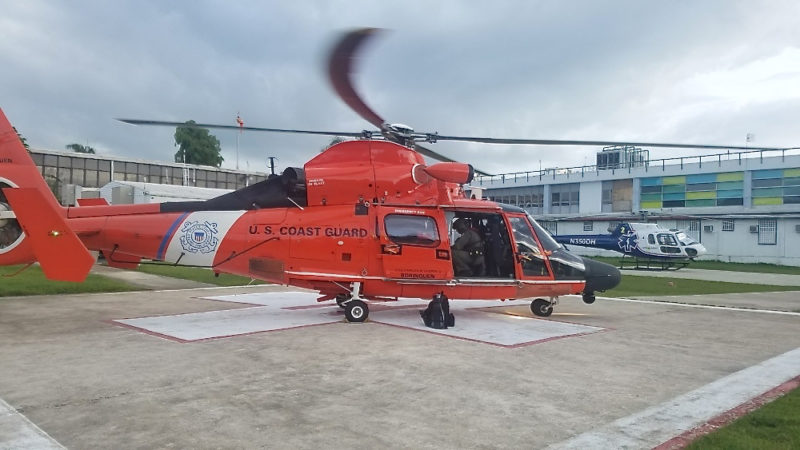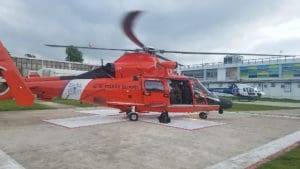 The U.S. Coast Guard provided an emergency airlift Thursday morning to a 47-year-old man, a passenger on the cruise ship Celebrity Reflection, to a hospital in San Juan Puerto Rico.
According to the Coast Guard 7th District, watchstanders with the Sector San Juan Command Center were contacted by the crew of the cruise ship, which was about 35 miles north of Puerto Rico, en route from St. Kitts to Miami. The ship requested Coast Guard assistance in transporting a passenger in medical distress to a local hospital.
Watchstanders directed the launch of a Coast Guard Air Station Borinquen MH-65 Dolphin helicopter to medevac the patient from the cruise ship.
Upon arriving on scene with Celebrity Reflection, the Coast Guard helicopter crew hoisted the patient and cruise ship nurse onboard the aircraft and transported them to the Centro Medico Hospital in San Juan, where the patient was received by awaiting emergency medical personnel.
"We were happy to help the patient reach a higher level of care," said Lt. Matt Hardgrove. MH-65 Dolphin helicopter aircraft commander. "The assistance of the cruise ship was appreciated and we are hoping the patient makes a full recovery."