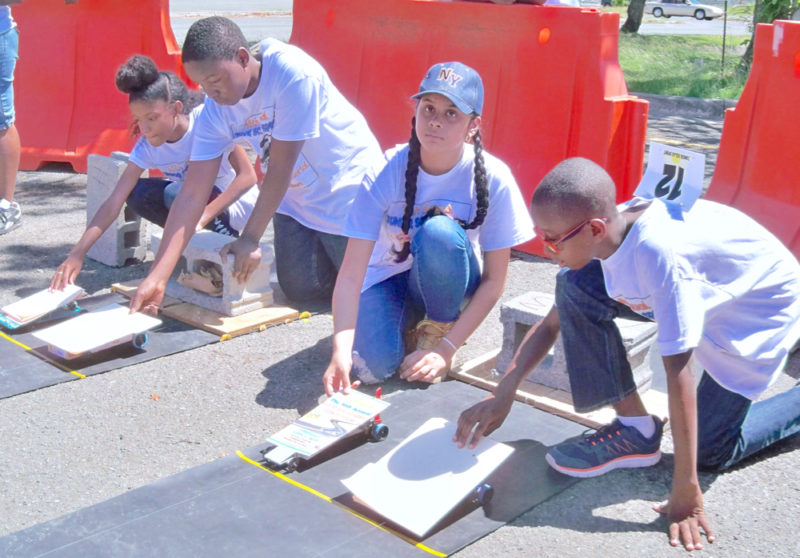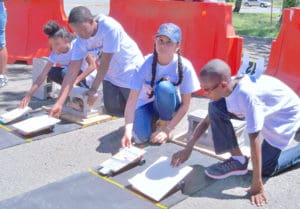 After a half-a-dozen-years hiatus, the Virgin Islands Energy Office sponsored a Junior Solar Sprint competition Thursday at the Sunshine Mall, a race featuring solar cars built by middle schools students.
Seven St. Thomas schools sent teams over to compete; but it was one of the five St. Croix Schools competing that came out on top – Elena Christian Junior High. Addelita Cancryn Junior High was second and the St. Croix Free Will Baptist was third.
Other schools taking part were Arthur Richards Junior High, John Woodson Junior High, All Saints Cathedral, Antilles School, Wesleyan Academy, Seventh Day Adventist, St. Peter & Paul Catholic School, Good Hope Country Day School and Bertha C. Boschulte Middle School.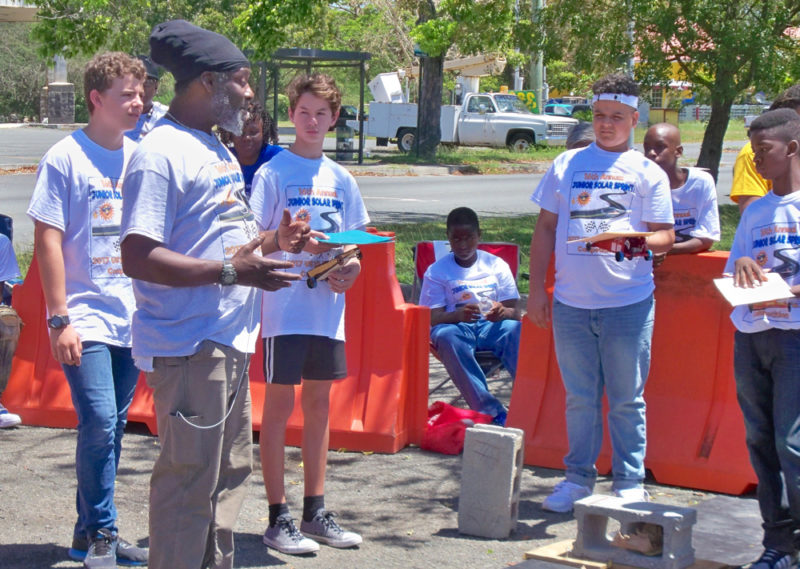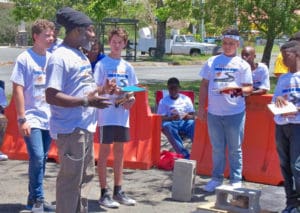 This is the 16th time the race has been held in the Virgin Islands, but it was not as big as previous years. In the mid-1990s when the race was organized schools could field more than one two-person team. This year schools were limited to one, two-person team and a mentor.
Adam Quandt, a veteran mentor from Antilles Schools, was just glad that it was back even if it was smaller.
"It is important that youth of the Virgin Islands are exposed to different sources of energy and this hands-on way is a great way to get exposed," he said.
Elmo Roebuck, Jr., the director of the Energy Office, said his staff was pleased to be offering "the opportunity to middle school students in both districts to participate in a renewable energy education event by building solar cars and then competing for trophies and bragging rights."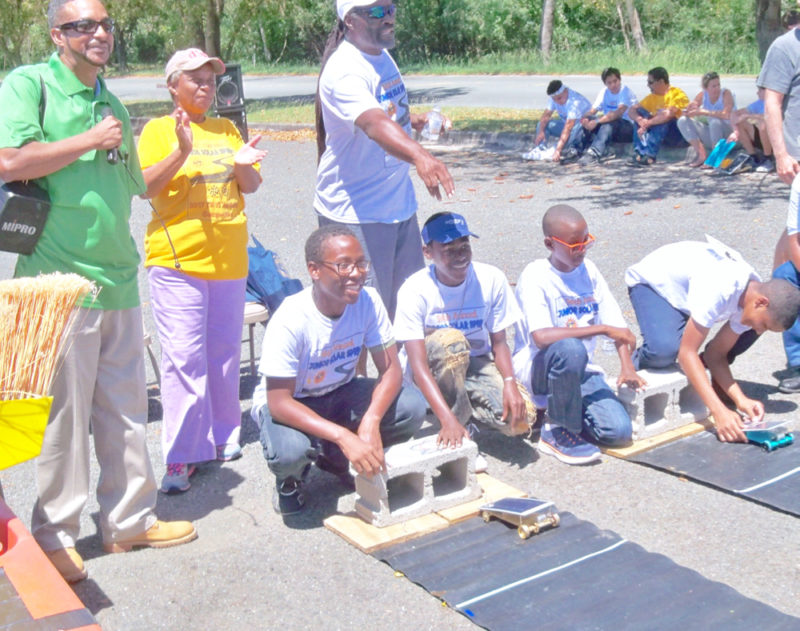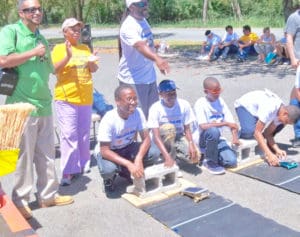 The race originally had been scheduled for March 24 but had to be rescheduled because of rain.
For the last four years, the Energy Office also has sponsored a KidWind Challenge. In this event students are challenged to build the most efficient wind turbine. The event took place last month at All Saints Cathedral School. Seven teams participated. From St. Croix were the St. Croix Central High School and the Freewill Baptist School. Hailing from St. Thomas were Charlotte Amalie High School, Eudora Kean High School, St. Peter & Paul School, St, Thomas–St. John Seven Day Adventist School, and All Saints Cathedral School.
The judges awarded the title of 2017 KidWind Champs to St. Thomas-St. John Seven Day Adventist. The champs are planning to compete at the end of May in California.