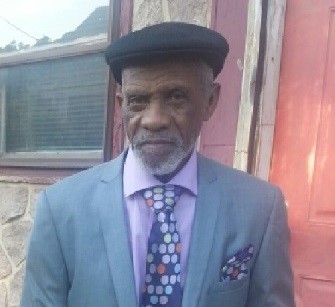 Winston S. Maynard died on Jan. 18. He was 79 years old.
He is survived by his spouse, Meryl Maynard; daughters: Yvette Maynard and Alma Maynard; sons: Winston Maynard Jr., Charles Maynard and Michael Maynard; stepdaughters: Joann Williams Nicole and Debbie Ross; stepson, Ronald Ross; grandchildren: Cha-Niesha Rhymer (MP U.S. Army), Akeem Thomas, D'andre Maynard, Michael Zion Maynard, Mia Monet Maynard and Maigastie Maynard; and sisters: Hyacinth Saunder and Rosemary Maynard.
He is also survived by stepsisters: Anastasia Doward, Dapheney Davis and Eglantine Weeks; brother, Donley Saunders; stepbrothers: Gerard Doward and Bobby Doward; son-in-law, Brian Williams; brother-in-law, Anthony Ashton; sisters-in-law: Merlyn Ashton, Faith Harris and Denies Ashton; godchildren: Diomar Rivera, Tiffany Christopher, Simone Harris, Freddy Wright, Shakiema Williams and Jeremiah Durand; and nieces: Claudine Saunders and Claudatt Saunders.
Other survivors include special friends: Ruby and Francis David, the Wilson family, Miss Samuel, Mary George, Alvin Milligan, Agneta Bailey, the Mitchell family, the Christopher family, Gertrude Williams, Joan Alexis, Robert Soto, Joan Reece, Martina Rodney, Vivian Nielsen, Mr. Oliver, Clifford Christian, the Williams family, Terrance Harris, the Kmart West family, Margaret Durand and Cassandra Simmonds; cousins and other relatives: Michael Matthew, James Nesbitte, Margarita Bramble and Evyette Maynard; other relatives and friends too numerous to mention.
A viewing will take place at 9 a.m. followed by a funeral service at 10 a.m. on Thursday, Feb. 9, at St. Joseph Catholic Church. Interment will be at Kingshill Cemetery.