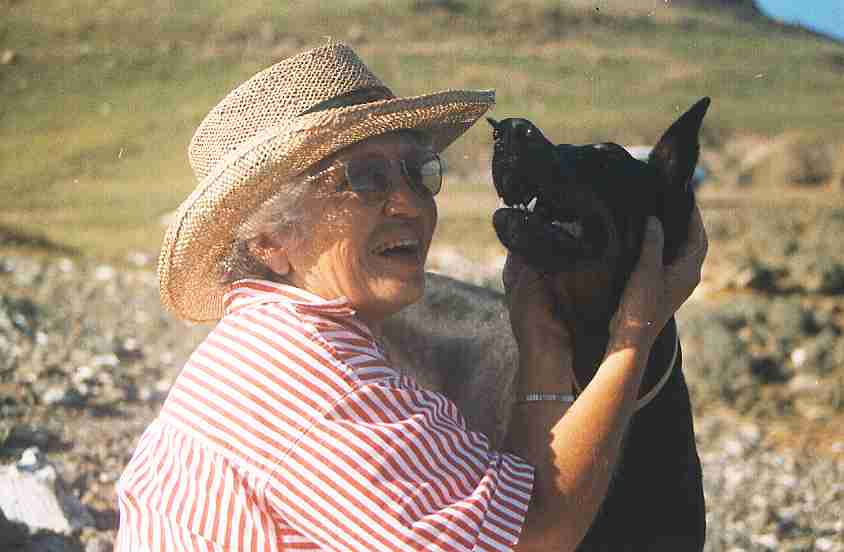 On Jan. 16, at the home of her son Brian with her grandsons Jared and Josiah present, Janice Ruth Brown Sanburn passed into her sweet, eternal reward as a follower of Jesus Christ, having accepted His free gift of eternal salvation and having confessed Him as her Lord and Savior in 1969.
Born in Albany, New York, on Aug. 4, 1930, Janice was the middle child of three children (two daughters and one son) born to Mr. and Mrs. Theodore Brown. She grew up in East Greenbush, New York, and later attended Atlantic Union College in South Lancaster, Massachusetts, having graduated in 1952 with a Bachelor of Arts Degree.
Following graduation, Janice became a wife (Wesley Sanburn, May 1953 in Berlin, Mass.), a piano teacher, a homemaker and a mother. She and Wesley lived in the Washington, D.C., area throughout his employment with the United States Government, relocating to the Caribbean upon his retirement.
She was preceded in death by her son, Greg (1957); father, Theodore Brown (1976); mother, Ruth Brown (nee Blakeney) (1982); husband, Wesley Sanburn (1993); brother, Elbert Brown (1995); sister, Jean Rand (2009); daughter-in-law, Janella Sanburn (2013).
She is survived by family and many, many friends, not the least of whom are Jim and Nita Tarter and the rest of the Wednesday Bible Study Group of Grace Covenant Church in Roanoke, Virginia, of which Janice was a member for many years.
Memorials may be expressed by way of donations in the name of Janice Sanburn to The Gerson Institute, "a non-profit organization located in San Diego, California, dedicated to providing education and training in the Gerson Therapy, an alternative, non-toxic treatment for cancer and other chronic degenerative diseases."
Private burial in New York will take place at a later date.
Expressions of sympathy may be sent to the family at www.grubbfuneralhome.com. Grubb Funeral Home is in charge of the arrangements.