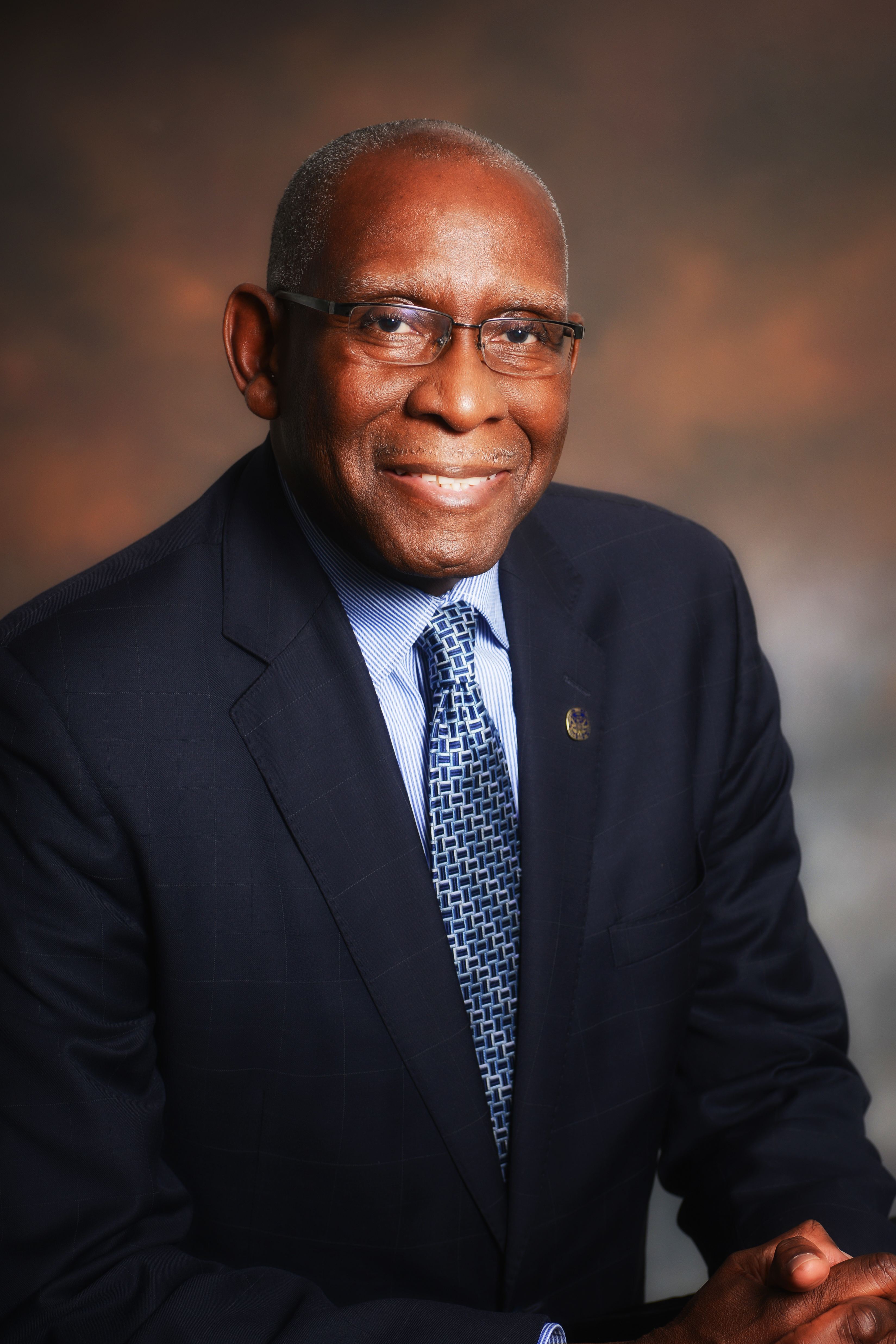 University of the Virgin Islands President David Hall has been selected to speak on the Higher Education Panel at the Landon Lecture Series on Sept. 26. Kansas State University (KSU) is home to the Landon Lecture Series, one of the nation's most prestigious and well-known lectures.
The lecture series has hosted nine Nobel laureates, eight Pulitzer Prize winners, CEOs of Fortune 500 companies, Supreme Court justices, and seven former United States presidents, including Presidents Jimmy Carter, Ronald Reagan, George H. W. Bush, George W. Bush and Bill Clinton.
Joining President Hall on the panel will be Lt. Gen. Robert L. Caslen Jr., superintendent of the U.S. Military Academy at West Point and Bud Peterson, president of the Georgia Institute of Technology.
"We're excited to bring these distinguished K-Staters to campus for a look at higher education from individuals who are so deeply involved with its challenges every day," said Jackie Hartman, the KSU chief of staff, director of community relations and chair of the Landon Lecture Series.
"This is a very distinguished and humbling honor, and I look forward to sharing the stage with Lt. Gen. Robert Caslen Jr. and Dr. Bud Peterson," said Dr. Hall. "Higher Education is in the midst of challenge and transition, and the work we are engaged in at the University of the Virgin Islands can contribute to this national dialogue and exploration."
Dr. Hall, born in Savannah, Ga., earned a bachelor's degree in political science from Kansas State University in 1972. He was awarded a full athletic scholarship to KSU, where he was named an "All American" for his athletic and scholarly accomplishments. Hall earned his doctor of jurisprudence from the University of Oklahoma, where he also earned a Master's Degree in Human Relations. He holds both a Master of Laws degree and a doctorate of juridical science from Harvard Law School.
Caslen, a 1989 KSU master's degree graduate in industrial engineering, has served as the 59th superintendent of West Point since July 17, 2013. Peterson earned a bachelor's degree in mechanical engineering at KSU in 1975, a bachelor's degree in mathematics in 1977 and a master's degree in engineering in 1980, all from KSU. He earned his doctorate in mechanical engineering from Texas A&M. He is the 11th president of the Georgia Institute of Technology.
The lecture series is a tribute to the late Alfred M. Landon, who served as the 1936 Republican nominee for president and governor of Kansas from 1933-1937. Inaugurated in 1966 by former KSU president James A. McCain, the series was established to bring in speakers to discuss issues facing business, politics and international relations. On Dec. 13, 1966, Gov. Landon delivered the series' first lecture, "New Challenges in International Relations." Up to five of the world's leading public figures appear on the Landon Lecture platform each academic year.