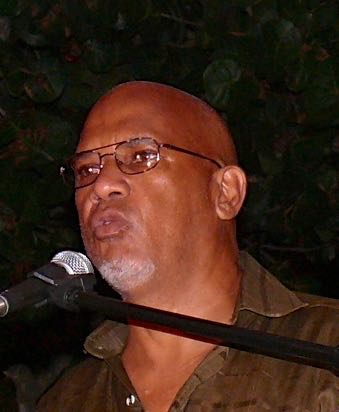 Gov. Kenneth Mapp has nominated Dr. Olaf "Bronco" Hendricks to serve on Gov. Juan F. Luis Hospital's governing board.
Hendricks has a long association with Luis Hospital, having served as president of medical staff on two occasions and as chief medical officer from 2007 to 2009. From 2007 to 2013, he served as the psychiatrist at The Village Rehabilitation Center on St. Croix, providing clinical services to the mentally ill and substance abuse patients and working with the MISAH program for the homeless.
Apart from his medical practice, Hendricks is a cofounder of the Crucian Cultural Institute, the Hillsiders Assoc. and the Crucian-Rican All-Ah We Org. He was an original member of the board of governors of the Virgin Islands Cultural Heritage Institute, where he served for more than eight years.
Hendricks has played saxophone with the Ten Sleepless Knights quelbe band and has hosted the radio program "Common Cause," which featured discussion of beliefs, attitudes and values of Virgin Islanders and other Caribbean people.
The hospital board currently has four vacancies and a bare quorum of five members. If Hendricks is confirmed, it will have six members and three vacancies.
Members serve three-year terms and can serve until replaced. The current members are Philip Arcidi, Troy deChabert Schuster, Vera Falu, Aracelis Bermudez-Walcott and Theresa Frorup-Alie.