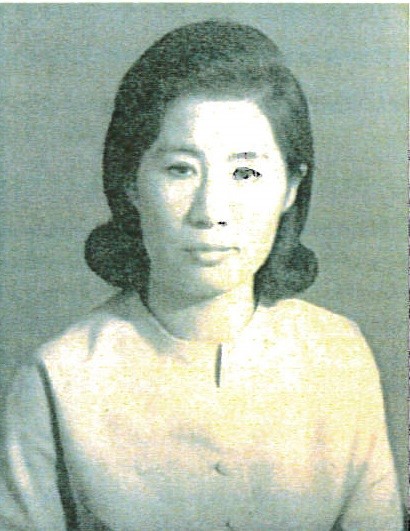 Yon-Suk Balfour of Hannah's Rest, Frederiksted, died on Feb. 29 at Coral Springs Medical Center in Ft. Lauderdale, Fla. She was 84 years old.
She is survived by her daughter, Karen H. Balfour-Tutein, son, Louis Balfour, granddaughter: Kimiko Veronique Tutein, grandsons: Toshiro Benjamin Balfour and Benjamin K. Balfour; nieces and nephews: Bernadette Hansen, Alphonso "Ray" Hansen, Dorothy, Estelle and May McIntosh, Mercedes M. Moorehead, Daphne Rodriguez, Lorna Thomas Baltimore, Debra Thomas Andrews, Oliva Delgado-Newton, Samuel and Dorinda Gittens, Nathaniel Thomas, Annette, Audrey, Alicia, Paul and Benjamin Henry, and Gwendolyn, Emile, Leonard, Rufus, Dennis and Bertram James; brothers-in-law: Ivan Stanley McIntosh and Carl Thomas Sr.; and sisters-in-law: Golda Petersen-Thomas and Ernestine Delgado-Gittens.
She is also survived by great nieces and great nephews: Yale, Gale, Dale and Cale Hansen, Jennifer Brady, Brandon Newton, Racquel and Ricky Davis, D'Laurie Short, Itayna Gulix, Horasetta Suber, D'Niele Meade, Laurel Suarez, Lorenzo Hedrington, Cristel and Cristeen Rodriguez, Yusef Coopeman, Karswell George, Maylecia Samuel, Ebonie Farrell, Yvonne St. Luce and Louise Arnold-Clark; family and friends: the McIntosh family, the Maranda family, the Gittens family, the Doward family, the Carter family, the Petrus family, Maureen Williams and Alphonso L. James; as well as other relatives and friends too numerous to mention.
A Special Mass will be held at 8 a.m., Tuesday, June 21, at St. Patrick's Catholic Church.
All arrangements are by James Memorial Funeral Home Inc.