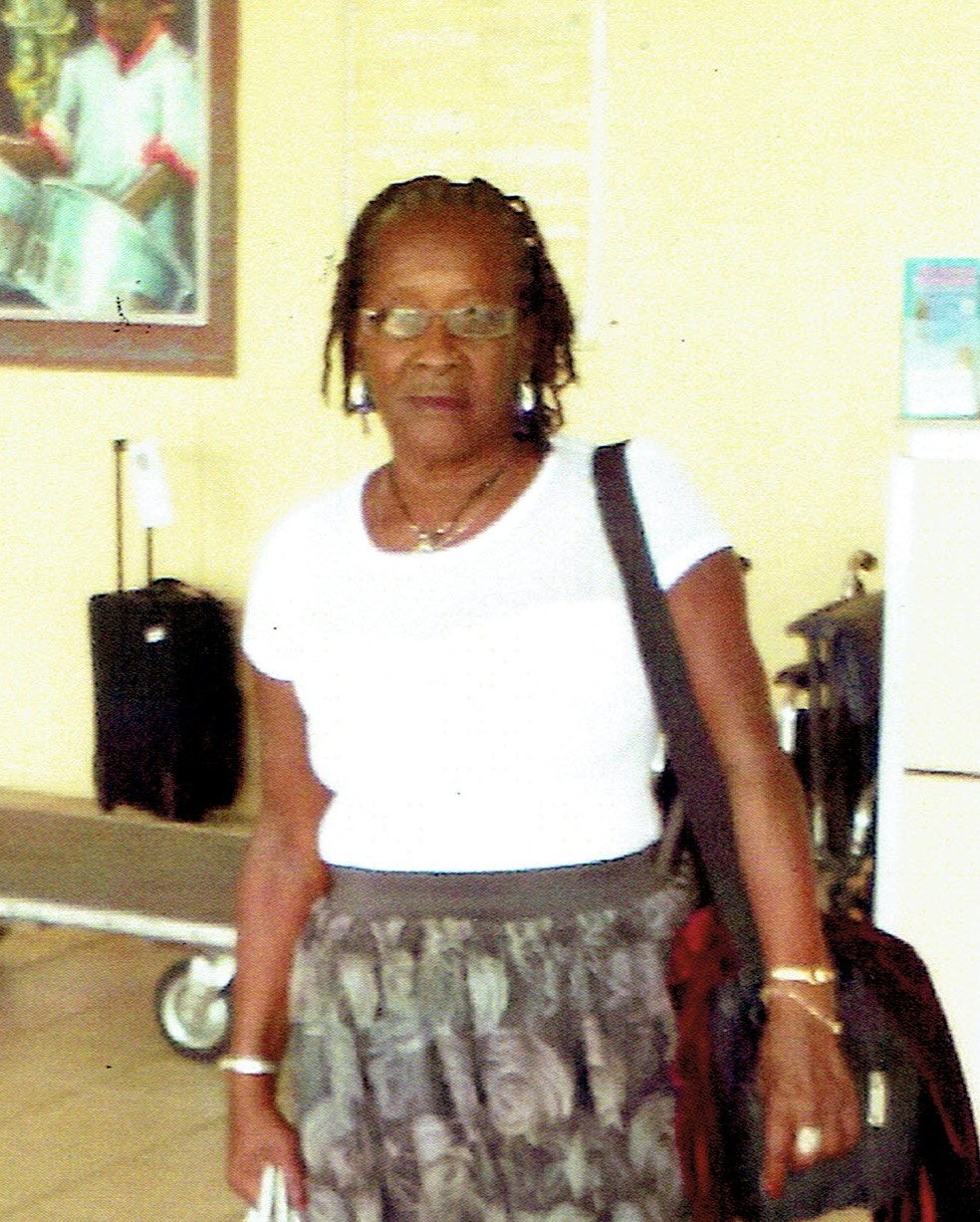 Eleanor Hodge died on April 18.
She was preceded in death by her mother, Adella Johnson; father, Albert Adams; son, Alva Hodge Jr.; brothers: Albert Adams Jr. and Reefo Johnson; and grandson, Shakeel Graham;
She is survived by her daughters: Laurisa Davis, Marva and Elizabeth Hodge, Shemona Cascen and Tahema Towers; son, Pernell Towers Jr.; daughter-in-law, Makema Danielson; and grandchildren: Mark Perinon Jr., Debango, Laurisa, Latifah, Blakeshan, Jahkeshan, Lakeshan, Alva Hodge Jr., Ahjari Phillips, Menelik Augustine, Tenkarra Veira, Tintawee and T'noi Christian, Makajah, Malajah, Mahajah and Pernell Towers III, Makeda and Kimyra McIntosh.
She is also survived by great-grandchildren: Jayden Perinon, Demoy and Demoya Graham; sisters: Rose Deantignac and Linda Adams; brothers: Robert Adams and Hasey Johnson; aunts: Olivia Henley and Iris Acoy Canton; uncles: Charles Rawlins, Hubert Acoy and Laurice Acoy; nieces: Oryce Christian-Clark and Shekinah Johnson-Delancy; and nephews: Albert and Joshua Adams and Bertram Johnson.
Other survivors include cousins: the Acoy family, the Adams family, the Burke family, Alfred Jacobs, Myrtle Knight and family, Alicia Hansen and family and Thelma Baird; special friends: Lisa Miller, Joe Estick, Anita Liburd, Jon Williams, Lillian Jacobs, Anise Henry, Leova Harris, Janice O'Reilly and family, Marilyn Hodge, Terra Thompson, Aunty June, Joan Acosta, Delroy Graham, Terry Skepple, Anna Hall, Olivine and Aubrey, and Ms. Milagros; as well as other relatives and friends too numerous to mention.
There will be a viewing held at 10 a.m. and a funeral service at 11 a.m. on Tuesday, May 10, at Speak the Word Ministries, Peter's Rest. Interment follows at Kingshill Cemetery.
Arrangements are entrusted to Divine Funeral Services and Crematory. We own and operate our own crematory. Let us offer you, a Dignified Funeral affordable by all. Tel: 773-0003/fax: 773-3003.