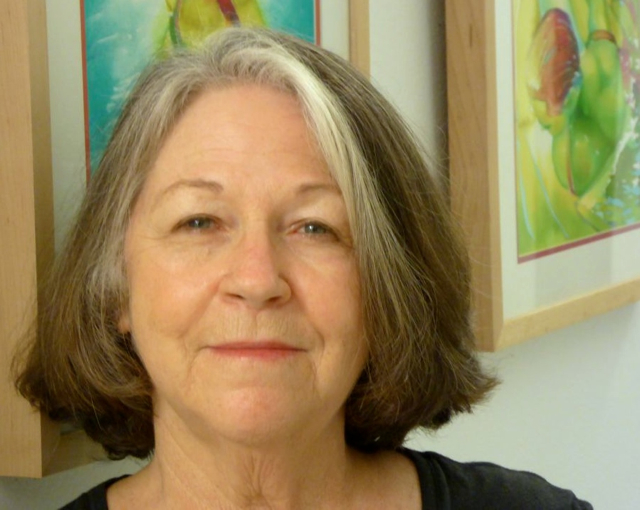 I ran into an acquaintance at Cost U Less the other day. Being crazy, I couldn't stop myself from critically reviewing and eventually commenting on what was in his cart. Sugar-laden, juice-like substances looking suspiciously purple in gallon containers joined at the neck by plastic cuffs. A two-foot tall round plastic container of mixed "somethings." Tiny pretzels, cheezy squares, things that might have been nuts at one time and other chunks of completely unidentifiable matter.
There's more, but you get the idea. Because I really like this man and rarely run into him, I stopped to chat, trying to turn my brain to something other than his cart contents. But I failed.
I had a six-pack of chickpeas in mine. I had gone into what I have dubbed my "zen" place – the wide, cool, dim aisles of our big box store – in search of Martinelli's apple juice. Here's why: "Martinelli's 100 percent Apple Juice contains no concentrates, preservatives, sweeteners or additives of any kind," says Martinelli's website. Concentrated juices are much more sugar dense than nonconcentrated.
I don't drink a lot of juice – best to get fruit from fruit, which comes with all its parts including what my dear grandmother called roughage, known in modern times as fiber – but when I do, it's either some types of Lakewood, Ceres or Martinelli's. All of them are either 100 percent nonconcentrated juice with no sugar, no corn syrup and no complicatedly disguised added sugars – or at worst they are sweetened with concentrated juice, usually grape juice.
I am not saying this as a veiled pitch for these brands; I am not being sponsored by them – I realized in my conversation with my acquaintance that many folks don't know what to do to try and change their lifestyles and they are afraid, confused and addicted to processed foods. They look at crazy people like me and think, "I could never do that."
So let me first say, wherever I am right now, it was a very long, potholed road to get here. And full disclosure, on my way to Cost U Less that day, I stopped at Fruit Bowl for onions and a jalapeno pepper. I was hungry and had left the house early that day for a 9 a.m. appointment without fruit or nuts or dried crackers to tide me over for the long morning ahead.
So when I saw the "gluten-free" Tate's cookies going up on the shelf, and noted the Ginger Zingers, well, I had a moment of pure insanity. "Gluten free," my evil twin said. "Exactly," I answered, grabbing the bag and placing it with great care in my cart.
Tate's are thin, fragile almost, which is what makes them seem so benign. But no matter how free of gluten, or thin and crispy they are, what they are NOT is sugar-free. And whether it's brown, cane or grown organically in the wilds of far off Borneo, for me it's still sugar and it still makes me crazy.
So on my way to Cost U Less, I ate half the bag of them. After each one, I told myself, that's enough. But no matter what I told myself, by the time I made it up Raphune Hill and down the slope to the traffic light by the entrance to Market Place mall, all those lovely light brown ginger zests were gone from the first of the two cellophane wrapped cookie packets. (By 1 p.m. I was on my bed passed out and sick to my stomach).
Tate's cookies are not the problem, however. I am.
But back to Cost U Less. After providing a few verbal paragraphs of what my acquaintance could substitute for what was in his cart, and after he described the gradual path to change he was on, he implored me to write down some of the ideas I had thrown out to him.
So here are some things I have done that are not as "hard core" as he suggested my program is and that can help make the changes many would like to in order to move toward optimum health.
I love carbonated drinks. In the old days, I bought Coke by the case. Now I only drink bottled Coke in Africa that is still made with cane sugar. And one usually does it. But something about Coke on the savannah is quite exhilarating – probably the caffeine and sugar. But I am not on the savannah that often.
Here at home in America, I mix Pellegrino, which is what I now purchase by the case, with a splash or two of Ceres passion fruit juice.
I eat nuts for my treats. In the book "Blue Zones," about the places on the planet where people live well into their 100s in good health, a doctor from Loma Linda, Calif., one of those zones, says eat nuts, any kind of nuts. Even processed nuts have value. By the way, peanuts are not nuts, they are legumes.
On my energetic days I eat chili nuts that I make from a recipe in "The Grain Brain" cookbook that uses walnuts, pistachios, cashews and pecans, roasted and then tossed with butter, chili power, garlic salt and a little cayenne pepper, and roasted again for a few minutes. I use organic raw nuts that I order from Jaffe Brothers, purveyor of raw, organic nuts, seeds, dried fruits and more founded in the 40s by Sid Jaffe, a raw foodist.
Planter's Pistachio Lover's mix (which is very expensive) is my favorite processed mix. But as the man said, any kind of nuts will do.
The one other idea I will throw out is iced tea made from loose black tea that I keep in the frig most of the time with a splash or more of Martinelli's apple juice. It's delicious and everyone I have served it too has accepted or even asked for seconds.
I also throw an apple or orange along with the nuts into my "go" bag for the car. It keeps me from stopping somewhere for a bag of potato chips or gluten free cookies.
Two more things, one that I learned from one of my editors and another from a friend years ago in Fruit Bowl:
– watermelon makes a great dessert;
– frozen black seedless grapes are a perfect cure for an ice cream craving.
These are not complicated processes. They do not require special equipment. They require a desire to feel better and a willingness to care enough about ourselves to make those gradual changes toward better health and a better life.
This one's for you, F.!