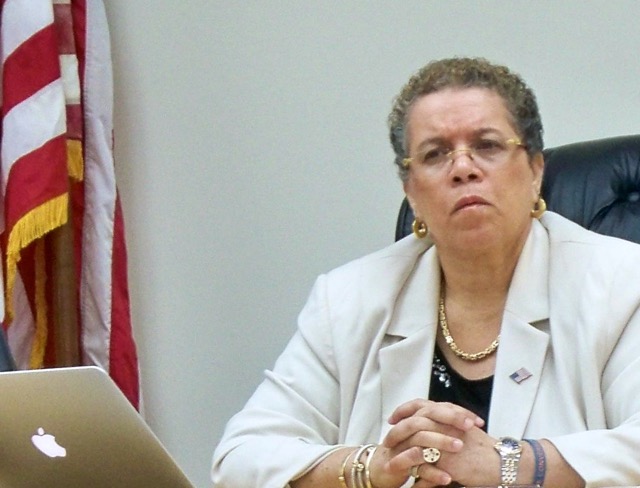 The Virgin Islands Casino Control Commission Tuesday adopted a recommendation from independent hearing office attorney Jada Finch-Sheen to ban former Sen. Carol Burke from Divi Carina Bay Casino for five years.
The recommendation came after the consideration of three cases – one by the Division of Gaming Enforcement against Burke and two by Burke against Divi alleging sexual harassment and discrimination.
The hearing officer said that Burke did not prove her case of harassment or discrimination against Divi, but Divi was not completely clean either. She said, "Through its employees it allowed an atmosphere of vulgarity and profanity" and Divi should be required to show cause why it should not face sanctions. She said, "You can't come to equity with dirty hands."
The hearing on the cases included 1,000 pages of transcripts, 24 exhibits and 30 witnesses. According to the hearing officer, Divi employees were stressed with the idea of coming to work at Divi and being faced with a "barrage of profanity" from Burke.
A permanent ban from the casino had been requested. The five-year ban recommended and accepted included the potential for a waiver of the ban. The waiver could be activated if Burke showed proof of either attending anger management or problem gambling classes.
In other business at its regular meeting, the commission approved petitions for the temporary employee licenses or renewals, the application for Certificate of Registration by the Virgin Islands Workers Union, and application of renewals and new nongaming, related casino servicing entities.