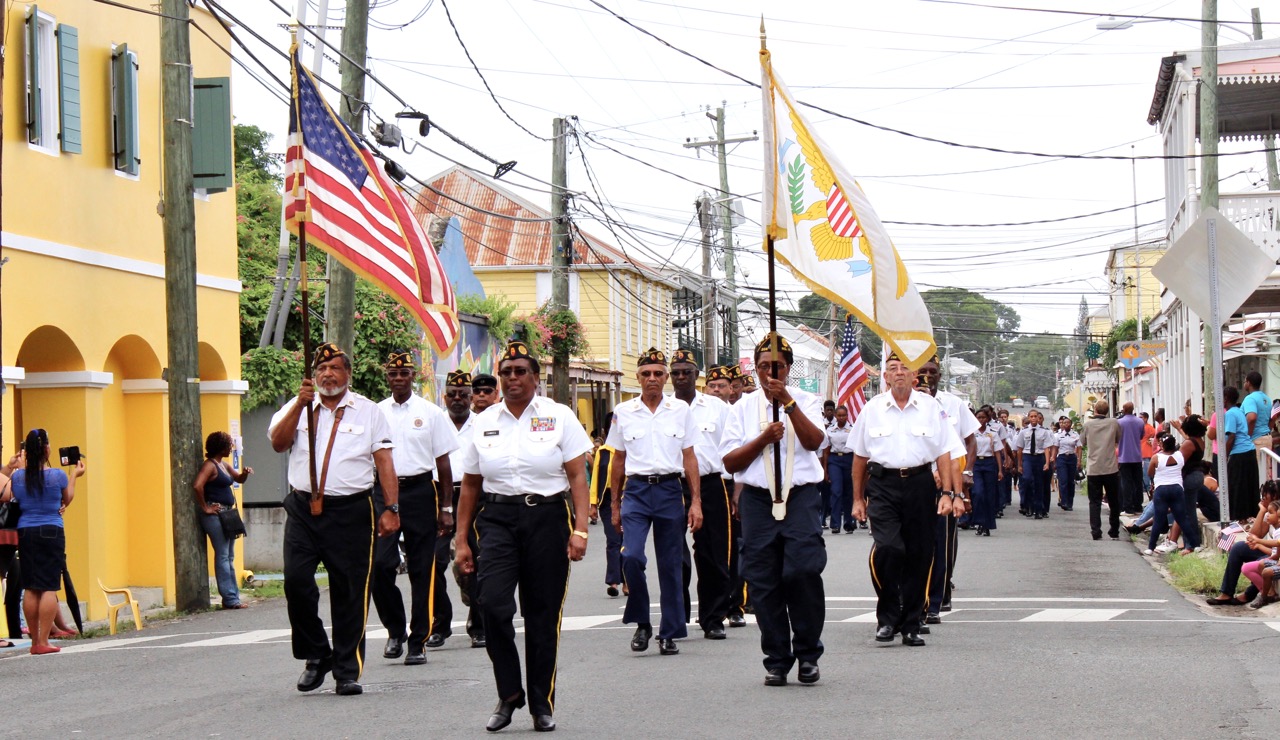 Community was the word dominating the streets and the park as St. Croix residents marked Veterans Day with a parade through Frederiksted and ceremonial speeches at Budhoe Park on Wednesday.
"Veterans make our community better," said David Charles, district commander of the American Legion.
The parade route from the post office to Budhoe Park was lined by residents of all ages. The paraders, too, were of all ages, including youngsters from the St. Croix Baton Society to high schoolers in the school bands to Otto Tranberg, a 97-year-old veteran.
Following the parade, Gov. Kenneth Mapp, Delegate Stacey Plaskett and Neville Sen. James, president of the Virgin Islands Legislature, all made remarks praising the contributions of veterans to the community.
"I am heartened by the participation today," Mapp said. "The participants did a wonderful job of saluting the veterans."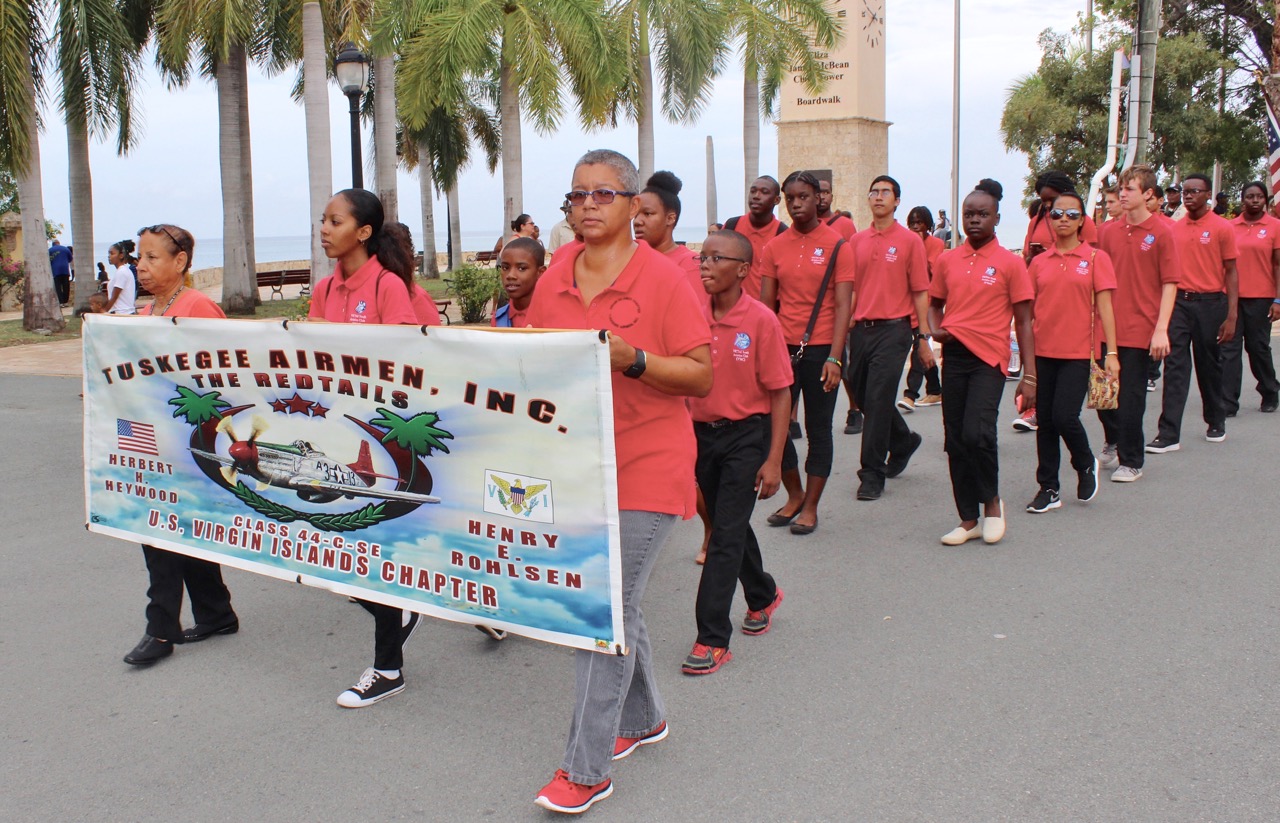 Plaskett said, "We are gathered here to recognize an extraordinary group of Virgin Islanders."
The keynote speaker was Col. Deborah Howell, the new adjutant general of the Virgin Islands National Guard and the first female adjutant general. She commended all veterans and those serving, but said her words that day would be focused on achieving needed benefits for disabled veterans.
Howell said, "Not all those who left, came back as they left."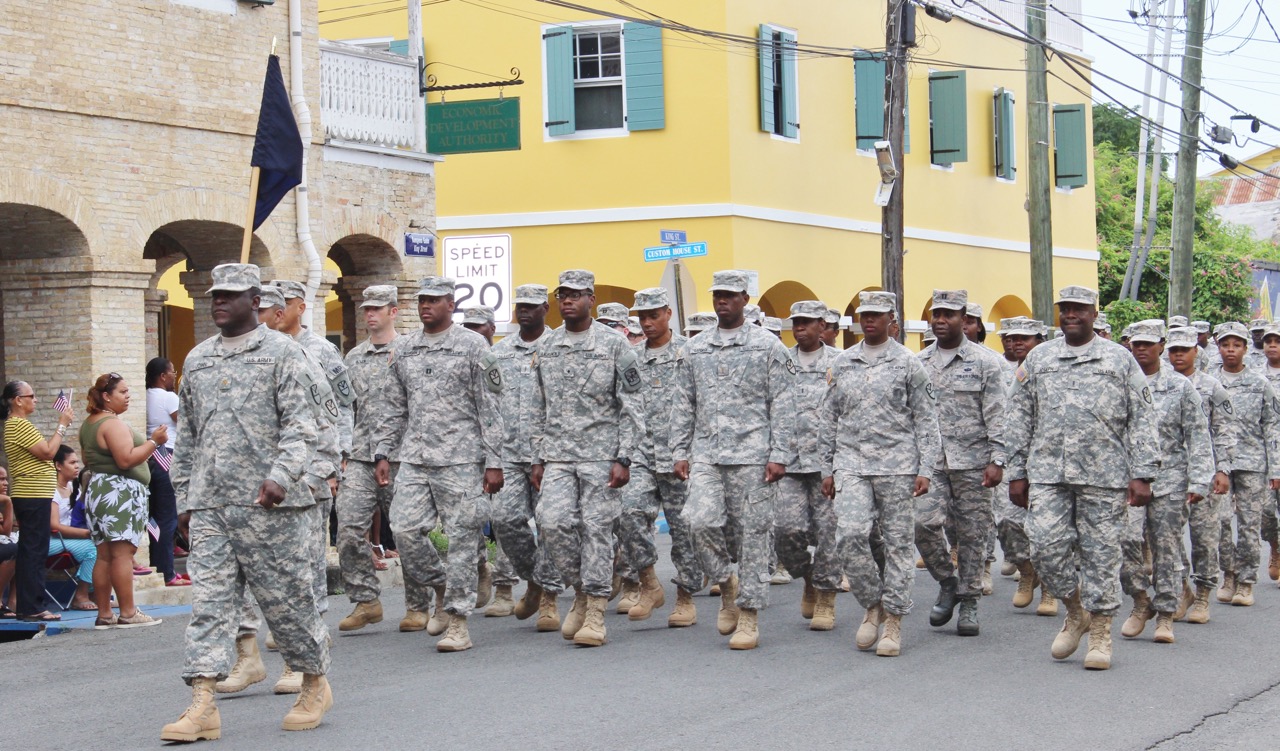 She added near the end of her talk, "Disabled does not mean unable."
Her efforts in the future, she said, would be to bring a veterans wing at a Virgin Islands hospital.
David Charles, district commander of the American Legion, said that citizens have to do more for veterans than raising brightly colored banners; they had to have compassion.
James pointed out that seven times the number that were killed in recent conflicts were wounded. "The numbers are clear. Per capita, we have served more than any other jurisdiction," James added.
The problems of veterans that need to be addressed, according to the speakers, included homelessness, unemployment, and post-traumatic stress disorder.