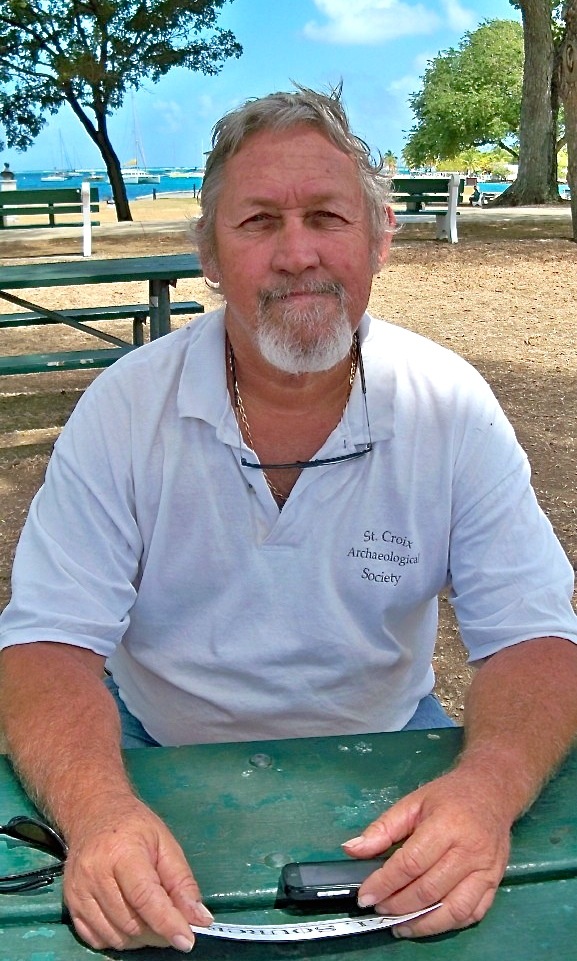 John Farchette III said he "can't ask for a better life," and he credits the good stuff to family life on an island. The island environment is where he celebrates his passions – fishing and archaeological study – and in 2007 he landed the perfect job at St. Croix East End Marine Park as an interpretive park ranger.
Farchette's appreciation for the islands and the marine environment comes from his father, who he said "had a huge influence" on his life.
"He taught me how to fish and how to hunt birds," he said. "We grew up eating what we caught."
This love for the island environment has taken Farchette down some different trails, the last trail led to what he calls his "dream job."
The St. Croix East End Marine Park falls under the management of the Department of Planning and Natural Resources' Coastal Zone Management and comprises reefs, mangrove forests, sea grass beds and nesting sites for turtles.
Farchette said he mostly does education outreach at the park, environmental events and eco fairs across the island.
"Teaching youth is our only hope," he said, "because adults are incorrigible." Farchette said it's rewarding making youth aware of the island's cultural and natural resources.
"I tell children that not just what is seen is important," Farchette said. "What we can't see makes everything we do see possible."
Farchette said the most challenging thing in his line of work is trying to understand the apathy of many residents concerning the environment on St. Croix.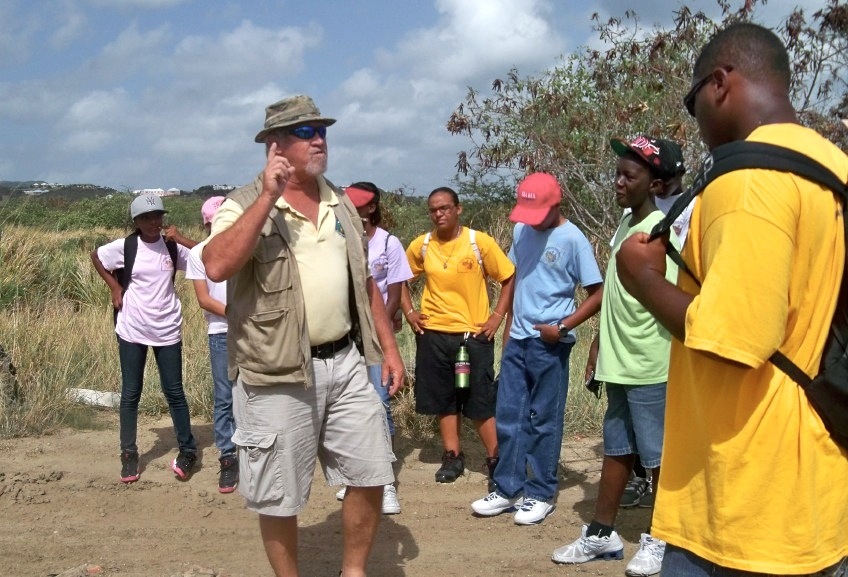 He explained he has seen a big effort in the schools by some dedicated teachers to educate youth about how fragile and limited the resources are.
Farchette said he believes the environment on St. Croix is at a tipping point. The island is being impacted by many things, including poor land use on near-shore developments impacting the watersheds, he said.
Farchette is a treasure trove of information about nature on St. Croix. He's a friendly outgoing guy, quick to laugh, and make jokes and puns.
He is a cofounder of the St. Croix Archaeological Society and a certified interpreter guide. Farchette found two petroglyphs of faces on St. Croix and presented a published paper to the Congress of the International Association of Caribbean Archaeologists in 2003. He said the society is always looking for new members. Information for the Society can be found at its webpage at http://stcroixarchaeology.org/.
Farchette was born at Charles Harwood Hospital on April 2, 1955, to Ana and John Farchette II. He went to St. Mary's Elementary School and is a 1972 graduate of St. Joseph's High School. He studied pre-veterinary medicine at Carroll College in Waukesha, Wis.
He even worked in construction at HOVIC for 18 months. He said in 1977 there was a large fire at the refinery that he had to help fight for 16 hours. "That was enough for me," Farchette said. "I'm not cut out for that kind of work."
He went to Orlando and ended up working for Bechtel Corp in space launch systems at NASA dealing with launch towers, a hands length away from the shuttle. "That was an incredible job," Farchette said.
He then moved to the Department of Defense and worked in the Titan IV missile launch system.
Farchette said he always knew he would eventually end up back on St. Croix.
He moved back to the big island after he lost his job in budget cuts of 1993 and at which time his father was dealing with cancer. He worked in the Department of Human Services as a property supervisor for 10 years before transferring to DPNR in 2007.
Farchette and his wife Elizabeth have been married 25 years. He has seven children and 10 grandchildren. Farchette said he will continue to work until health reasons prevent him from doing so.
On his days off Farchette says he enjoys nothing more than fishing from the shores of his beloved St. Croix.