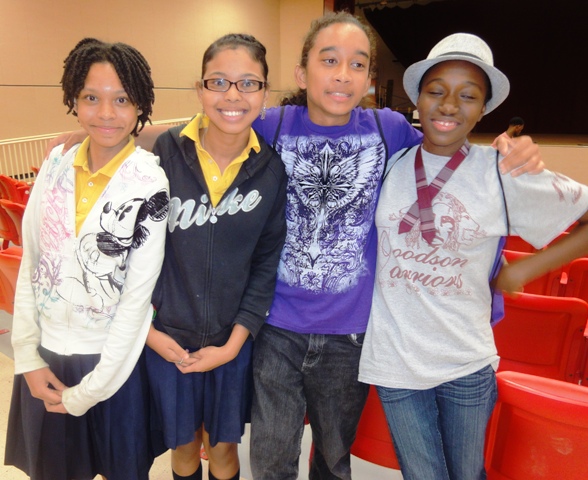 Four junior high school students, whose scores on the Johns Hopkins University Center for Talented Youth (CTY)talent search test were exceptional, have finalized preparations to take college courses on the U.S. mainland.
Elena Christian Junior High School 7th grader Habeeba O'Neill and 8th grader Maryam O'Neill, along with 8th grader Alyssa Grouby and 7th grader Ryan Hodge of John H. Woodson Junior High School will leave St. Croix Sunday, July 15 for the John Hopkins University campus in Baltimore, Maryland.
The V.I. CTY scholar's high scores, comparable to that of high school students, earned them full participation in CTY's summer program, which offers a close up look at the college environment and the opportunity to enroll in challenging and inspiring courses. The V.I. students are among hundreds of middle school students from the nation and other countries who will be taking college courses this summer courtesy of John Hopkins CTY program.
Locally, the four gifted students were awarded iPADsfor their high scholastic aptitude. Johns Hopkins CTY'sTalent Search program was introduced into the Virgin Islands' public school system this year by Education Commissioner Dr. La Verne Terry and funded by an anonymous donor. Advance Placement/Gifted and Talented Program Manager Yolande Greene coordinated the first CTY'sTalent Search for the Virgin Islands Department of Education.
For more information, contact Yolande Greene at 773-1095, ext. 7087.