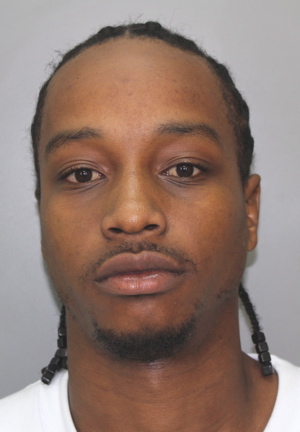 A routine traffic stop on St. Thomas resulted in the seizure of two firearms and the arrest of two local men.
At about 1:40 p.m. Wednesday V.I. Police officers assigned to the Special Operations Bureau stopped a green Ford Explorer in the area of the Holy Family Church in Anna's Retreat, due to a traffic infraction.
The officers realized the vehicle had what appeared to be bullet holes and asked the operator for permission to search the vehicle.
There were four occupants in the vehicle at the time, three men and one woman.
The operator gave consent to the search, which resulted in the discovery of two handguns, a .357 Smith & Wesson revolver and a semi-automatic Hi Point Smith & Wesson .40 caliber.
Questioning revealed that the occupants were coming from the funeral services for Samuel Cornelius at the Eastern Cemetery, Smith Bay.
Two of the vehicle's occupants—22-year-old Cariem Charles of St. Thomas, the driver of the Explorer; and 21-year-old Kareem Liburd, also of St. Thomas—admitted to being the owners of the recovered firearms.
They were arrested and charged with one count each of possession of an unlicensed firearm. Bail was set in the amount of $35,000 each.
District Police Chief Rodney F. Querrard Sr. and Assistant Police Commissioner Raymond Hyndman praised the efforts of the officers involved in these arrests.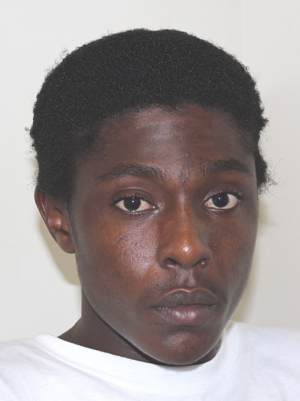 "The officers who initiated this stop for a traffic infraction possibly saved numerous lives by the confiscation of the two firearms in the occupant's possession," Querrard said. "These individuals had just left a funeral of a friend, a victim of murder. Yet, they were in possession of firearms, possibly with vengeance on their minds. Officers were assigned to the funeral services as a deterrent of further violence. It is sad that this is what has to be done, but we believe, safety first."
"The officers involved deserved to be commended. It is always a good day when firearms are removed from our streets," Hyndman added.