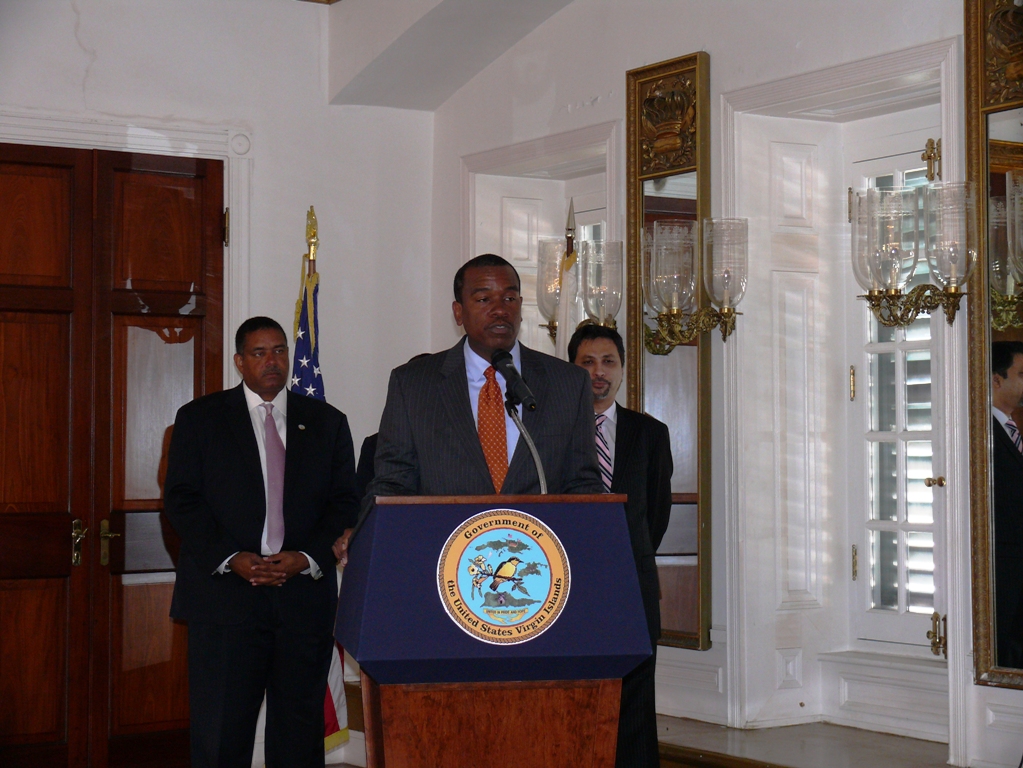 Youthnet, a web-based resource for young men and women to access government services and training programs—and for government and private agencies dealing with youth to share information in real time—was unveiled Monday at Government House on St. Croix.
"The goal is to connect all of our programs for keeping our youth in school, safe, out of trouble and away from any pestilence, all in one location," said Labor Commissioner Albert Bryan Jr. during the unveiling Monday.
An initiative of the V.I. Department of Labor, Youthnet was developed with input from an array of government agencies and nonprofit organizations aimed at keeping struggling students in school and finding opportunities for their futures, said Bryan, who called the resource a "one-stop shopping" site for government services.
The program will start with 400 high school students territory-wide, with a physical presence at Charlotte Amalie High School on St. Thomas and the Career and Technical School on St. Croix. The Youthnet site will also serve as an alternative access point for students to apply for summer employment and for employers to post available summer jobs. But Bryan noted that the site is much more than a clearinghouse of information on programs.
While information on a particular student's home, work and school situation is currently kept in multiple offices under varying formats, Youthnet will give counselors, teachers, case workers, Justice Department officials and others a single forum in which to communicate.
If a child is on probation and misses a meeting, the officer can flag the file and immediately, teachers, principals and case workers will know something is up.
Gov. John deJongh Jr. symbolically cut a digital ribbon, using a computer mouse to move an image of scissors on a projection screen. He said the program would help government agencies and private organizations work together better to help prevent students from dropping out and to provide opportunities to keep them involved and moving forward, with training and guidance.
"This project sets us on the right path," deJongh said.
Bryan "has focused on Labor not just as a static agency for posting jobs but as a talent development agency," he said.
Labor officials Arah Lockhart and Lauretta Petersen spearheaded the project two and a half years ago, Bryan said. "It took two years because we did this with no new money," he said.
BizVI, the technology firm behind the successful job posting site www.career.vi, put the system together with input from Lockhart, Petersen and an array of 16 agencies and organizations that collectively form the V.I. Youth Council. The total cost to date has been roughly $300,000, Bryan said.
While it will start by managing the cases of 400 students, Bryan hopes to expand Youthnet, as additional resources are located and as the program proves itself. What the 400 selected students get is hands-on, 24/7 case management and oversight. They will be actively monitored and their progress evaluated.
Meanwhile, any student can sign up at the Youthnet website: www.youthnetvi.org, and take advantage of the job postings, listed training programs and other information clearinghouse services.