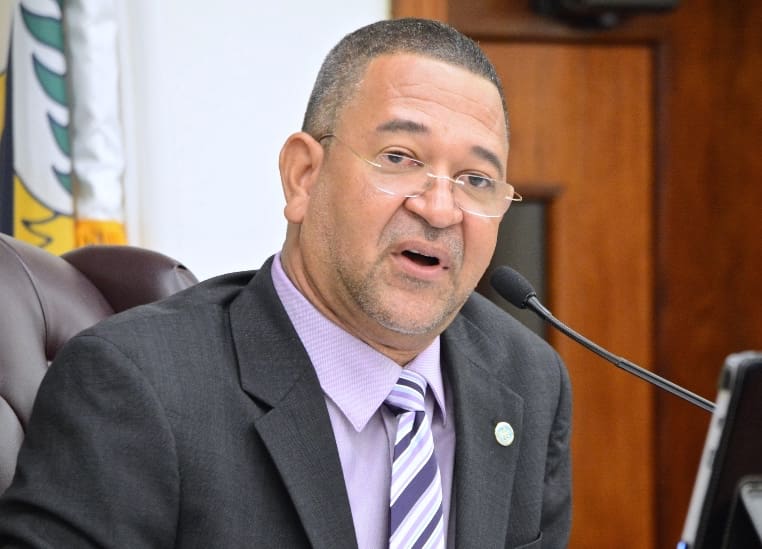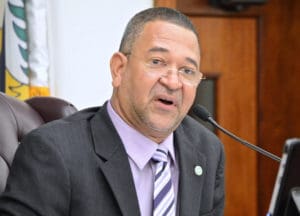 Sen. Jean Forde (D-STT) introduced a bill Monday to allow any Real-ID compliant identification to take the place of special senior IDs issued by the government.
V.I. senior citizens get several breaks, big and small, from the V.I. government, but under current local law they need a special senior citizen identification issued by the Department of Human Services to get them.
The Real ID Act of 2005 changed standards for state-issued drivers licenses and identification cards to be accepted as official identification by the federal government.
Forde introduced his bill to the Health, Hospitals and Human Services Committee on Monday, saying it will make it possible for seniors with a drivers license or other official V.I. government ID that is Real ID compliant to get those benefits without a separate senior-specific identification from Human Services.
"A resident raised the issue, asking me why he did not get benefits with a drivers license, as it mentions he is a senior citizen. … To my mind that doesn't make sense. Either we mean to provide the benefits to senior citizens or we do not," Forde said.
That person was told V.I. law required the Human Services ID card when he tried to get a discount on his drivers license, Forde said.
Forde said seniors currently get four benefits from the V.I. government: free transportation on VITRAN buses; free tuition at the University of the Virgin Islands; a 50 percent discount on drivers licenses and vehicle registration fees; and a 25 percent discount on any public transportation, including the St. John-St. Thomas ferry.
Bureau of Motor Vehicles Director Lawrence Olive said the BMV is getting an extension on compliance with Real ID but that they will be able to comply with the "intent" of the bill by June.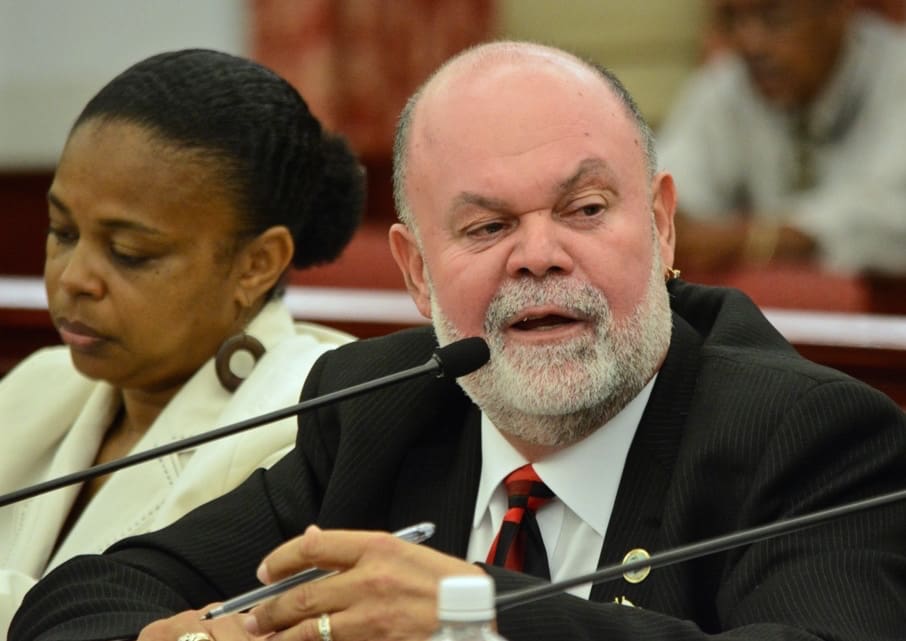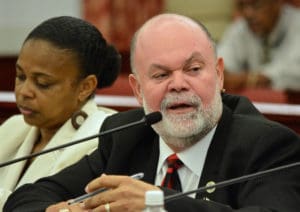 "As you all know, we are in the process of implementing the Real ID, and after having further discussion with our software developers, Omni Systems, a slight modification can be done to the software which will allow us to do exactly what this bill intent would be," Olive said.
Several senators pointed out that the territory had already received several extensions on Real ID. Olive responded that many other states also had extensions and that the BMV was ready to go but was waiting for the U.S. Department of Homeland Security to approve its plan.
Passed by Congress and signed into law by President George W. Bush in 2005, the Real ID Act sets up standards for the issuance of drivers licenses and identification cards to safeguard against fraud and identity theft.
The final rules were put in place in 2008, with a 2009 initial deadline. The Virgin Islands and most states missed the deadline and there have been several extensions since then.
The territory has received $2.3 million in federal grants to implement the plan but had a conflict with BIZVI, the company initially contracted for the work. In April of 2016, Olive told senators the system would be in place by the end of 2016.
At present, the federal deadline for compliance with the new requirements is January, 2018.
The committee voted without opposition to send the bill out of committee to be considered in the Rules and Judiciary Committee. Voting to send the bill out were Sens. Marvin Blyden (D-STT), Dwayne DeGraff (D-STT), Novelle Francis (D-STX), Nereida "Nellie" Rivera-O'Reilly (D-STX) Sammuel Sanes (D-STX), Kurt Vialet (D-STX) and Janette Millin-Young (D-STT). Forde and Sen. Brian Smith (D-At Large) also attended the hearing.