Religion — St. Croix
Brief: Crucian Buddhists Rock Philadelphia Festival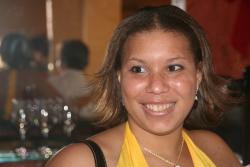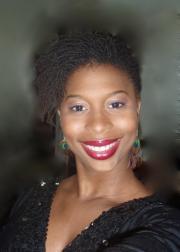 Two young Buddhists from St. Croix danced for peace in Philadelphia recently.
In July, Nesha Christian Hendrickson and Megan Grant, both practitioners of Nichiren Buddhism, traveled to Pennsylvania to participate in the East Territory "Rock the Era" festival held by the Nichiren lay organization Soka Gakkai International. The Philadelphia festival was one of three Nichiren "Rock the Era" youth culture festivals, along with gatherings in Long Beach, Calif., and Chicago.
The Nichiren Buddhist sect, an offshoot of Mahayana Buddhism, seeks peace and enlightenment through ritual chanting of the Lotus Sutra prayer in Japanese. Both the sect and the SGI lay organization are devoted to promoting individual happiness and world peace.
Both young women have been chanting since childhood, and have practiced Nichiren Buddhism's emphasis on "kosen-rufu" or world peace, according to Grant's mother, Rita Dudley-Grant. They danced for an audience of over 11,400 fellow young Buddhists in what Dudley-Grant described as "a joyful expression of their faith and determination."
Their experience was reported in the SGI-USA's weekly newspaper the World Tribune. In the World Tribune interview, Hendrickson described her "stand alone" spirit and her determination through music to help introduce other youth in the U.S. Virgin Islands and the Caribbean to the benefits of practicing Nichiren Buddhsim.