Op-ed — St. Croix
Source Manager's Journal: Prisons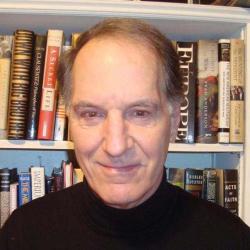 The Virgin Islands Senate recently held a committee hearing on the 2013 budget for the territory's prison budget. As reported, senators "grilled" the Corrections Department's director on a range of topics. If there is a more thankless job than running a prison system in our society, it would be hard to name it. It is one of the few professions in which nothing good is ever expected. And we rarely give gold stars for preventing bad things from happening.
The United States now incarcerates proportionally more people than any other country on earth. One of every 100 Americans is now incarcerated or under some form of penal control. We have engaged in a 40-year experiment in mass incarceration, and the consequences of that experiment are just now becoming clear.
The greatest impact has been on African American men, their families and their communities. This impact is vividly described in The New Jim Crow: Mass Incarceration in the Age of Colorblindness by Michelle Alexander. It is a catalog of cruelty, institutionalized bigotry and social destruction, all now delivered by a self-perpetuating machine. Dostoevsky once said that "a degree of civilization in a society can be judged by entering its prisons." By this measure, we are doing very badly as a civilized society.
As in other areas, the Virgin Islands has been both a part of this big picture, but also very different from it. Of 218 countries, the U.S. Virgin Islands has the third highest rate of incarceration in the world, behind the United States, the world leader, and St. Kitts, which, strangely, is in second place. The Caribbean as a region has a very high rate of incarceration. By contrast, places like the Solomon Islands and Guam have incarceration rates that are one-half those of the Virgin Islands.
There is something else quite striking about the Virgin Islands profile. United States prisons and jails are full of a lot of drug offenders. This is not true in the territory. A large percentage of those in Virgin Islands prisons (or held on the mainland) have committed very serious and violent crimes. Some 55 percent of the prison population consists of convicted murderers or rapists. The belief that you could safely reduce the prison population and save lots of money by releasing low-level offenders does not apply in the Virgin Islands.
The other thing that distinguishes the Virgin Islands prison system, especially Golden Grove on St. Croix, is what a mess it is from almost any perspective. Any notion that there is a quick fix for these problems or a bargain basement solution that will provide austerity-driven budget relief is delusional. Unless, of course, there is a willingness to further reduce our "degree of civilization," a bargain that too many Americans have been willing to make in recent decades.
The senators touched on a number of topics, and it is worth commenting on what was said, but, even more important, what was left unsaid. A senator called for a "serious crackdown," and the director described an increased use of "lockdowns" for detained prisoners. These approaches have been used increasingly in recent decades and have been demonstrated to make the situation worse, in addition to dehumanizing a population of people who, at some point, are going to return to society. Control and effective security are not a function of crackdowns and lockdowns. They are a result of systems and basic processes run by well-trained people that work with very difficult groups of individuals.
Director Wilson also made note of the distinction between sentenced prisoners and detainees, one that the Senate committee seemed to dismiss. It is a critical distinction. As the director said, most problems with disruption and violence occur with detained prisoners, many of whom have been recently arrested and are in a state of turmoil. Knowing the danger that they represent, including to themselves, and the needs that they have, especially for mental health or medical services, is critical at the front end of their incarceration. It isn't easy. If there is a priority, almost anywhere, it is gaining control of an effective detainee screening and placement system.
Then there is the question of sending prisoners to mainland institutions. In New York State, prisoners from New York City, mostly black and Hispanic, are often sent to institutions near the Canadian border, far from home. They are isolated from families and friends and overseen by prison staffs that are almost all white. Whatever rehabilitation means, this is not the path to getting there. The Virgin Islands transfers were made under dire circumstances, and were seen as necessary to restore order and security to these institutions. But that does not make it good policy.
Again, if prisoners are some day to be released to society, doing further damage to them as human beings is both immoral and will make matters worse – and more costly – when that release takes place. A senator was rightly concerned about the costs of incarceration. But the prisons holding these individuals are the wrong place to look to save money. Prevention and greatly reducing re-incarceration are the paths to real savings.
Prevention is represented by initiatives such as My Brothers Workshop on St. Thomas and others, as well as systematic efforts to successfully manage the transition from prison back to community life. A senator talked about "rehabilitation," a word that is not taken very seriously by most people these days. Maybe a better word is "preparation," preparing the person for a productive, crime free and peaceful life. It is not cheap and success isn't guaranteed, but it is a lot cheaper than the alternatives, especially sending people back to prison.
What we have learned, especially in recent years, is that behavioral health services may be the most important part of that preparation, more important than job training or anything else that a man or woman can receive while behind bars.
Focusing on behavioral health issues leads directly to "the power of why." Why do we want to spend public money on these services? Which ones? Why have these men and women committed often terrible and violent crimes? When do we know that it is safe to release them to society? The senator who noted that 65 percent of Virgin Islands inmates face long sentences of 25 years or more was "a catastrophe" was quite right. Why were these long sentences imposed? What was the purpose that the sentencing authority was trying to achieve? What happens to those who get released, because even a sentence of 25 years does come to an end at some point? Why is there so much violence within these institutions? Do crackdowns and lockdowns as a strategy produce further violence?
Crime and violence are blights on any community. They are a particular danger in a place like the Virgin Islands because, not only do they tear at the fabric of community life, they also threaten a fragile tourism-based economy. And they impose big dollar costs, both direct and indirect, on society. Trying to save money in rigid public systems is often like squeezing a water balloon. Take it from one place, and it just costs you more someplace else.
What we do know is that the best place to invest money is the front-end, in prevention programs and supports for families. At the "back end," as good as they may be, "re-entry" initiatives for those being released from prison are inevitably dealing with long years of pain and damage, inflicted on themselves, their families and others.
The decisions about how and why scarce dollars get spent take us right back to Dostoevsky's quote. In the end, it is not just what these imprisoned people have done to others. It is about what we have done – and are doing – to them. And to society in general.
It is difficult to deal with these questions when you are facing hard times and budget crunches, but in the long-term, building healthy communities will require dealing with "why" questions that lead straight to basic moral and ethical considerations that often get lost in the current environment. That discussion goes well beyond a Senate committee's purview, but it is certainly worth having.