Showcase — St. Croix
The Bookworm Says: "Hello Goodbye Hello"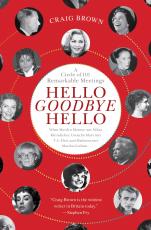 "Hello Goodbye Hello" by Craig Brown
c. 2012, Simon & Schuster $26.95 384 pages
So what would it be like to meet someone famous – or someone on the fast-track to infamy? In the new book "Hello Goodbye Hello" by Craig Brown, you'll read about some of history's most unusual and interesting tete-à-tetes.
Nineteen-year-old John Scott-Ellis had just gotten his first car. It was August 1931, a beautiful day for a drive around Munich. He was enjoying a leisurely drive and wasn't speeding, which was fortunate for the man who stepped in front of Scott-Ellis' car. The man was Adolph Hitler.
Rudyard Kipling longed to meet Mark Twain and when he finally did, Kipling was pleased that Twain was generous with his time. Later, when Kipling became famous for his own books, he was not so gracious.
Although Helen Keller knew many notables, she was eager to meet Martha Graham. Keller had always longed to dance like "other girls" and Graham was happy to let Keller feel the music.
But by the time Graham met Madonna, Graham's reputation had turned darker. Madonna sought out the semi-reclusive "Grande Dame" of dance and when they finally connected, Madonna was awestruck. It was a meeting that, years later, turned out to be beneficial to both.
Michael Jackson saw no benefit in a "date" with Madonna, however, but his agent insisted. Jackson was mortified, embarrassed and felt "queasiness" at the meeting, yet still agreed to accompany Madonna to the Academy Awards in 1991.
They say you're never more than six connections away from any person on earth. "Hello Goodbye Hello" is fascinating proof of that.
Author Craig Brown takes readers on a circuitous connection through history, art and entertainment.
I got a kick out of the real-time feel of these stories (even though some of them happened decades ago), and I liked that Brown gleefully gives readers the good and the bad, as well as plenty of side notes and further information that gives double meaning to many meetings. Indeed, this book carries a lot of surprises.
Though some of the personalities may be unfamiliar, this is an easy-to-read, quick and quirky book that's hard to put down. If that sounds like it might meet your interests, "Hello Goodbye Hello" is one to get acquainted with.
___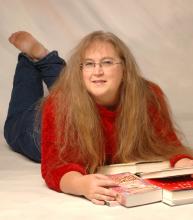 The Bookworm is Terri Schlichenmeyer. Terri has been reading since she was 3 years old and never goes anywhere without a book. She lives on a hill in Wisconsin with two dogs and 12,000 books. Her self-syndicated book reviews appear in more than 260 newspapers.