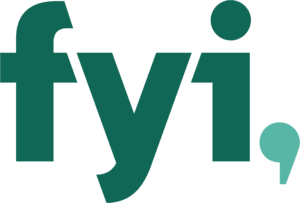 Compiled by Source Staff
Viya Releases an Updated List as of December 8, 2017 of All Current Free Hotspots across the Territory:
St. Thomas
Tutu Park Mall (Vitamin world, Viya Kiosk and Champs)- Tutu Park
Tap & Still – Red Hook
Cyril E. King Airport – Airport Rd, Charlotte Amalie West
GERS Building – 3438 Kronprindsens Gade
Viya Charam Building – Kronprindsens Gade, Behind GERS building
Crown Bay Marina – Crown Bay
Crown Bay Center ( Facing Dock & Facing Church)- Crown Bay
Yacht Haven Grande – Long Bay Rd, Charlotte Amalie
Havensight – Buccaneer Mall
Havensight – Port of Sale
Viya Customer Experience Center (Corner of Building, Front door and Hallway inside.)- Across from Tutu Park Mall
Red Hook – Moe's Supermarket – Facing Ferry Dock& Facing Parking Lot
Red Hook – AYH – Molly Malones & Caribbean Saloon Center
Nisky Center
St. John
St. Croix
Sunny Isle, Christiansted- Business Office CEC
Verne I. Richards Veteran Memorial Park
King Street, Frederiksted- Front of Congresswoman
Henry E. Rohlsen Airport – Christiansted
Plaza Extra East – Queen Mary Highway, Christiansted
Plaza Extra West – 14 Plessen, Fredriksted (by front door)
Roof Top Hotel
Govt House- King Street Security Gate
Police Department at Bassin Triangle
Laundry Time –Laundry mat (Downstairs)
Cost u Less
Canegata Ballpark- Red cross Centre
Vitema- 2nd Floor
This information is also available and regularly updated online at www.Viya.vi/wifi.
FEMA Disaster Recovery Centers:
All the FEMA centers are open from 8 a.m. to 5 p.m. daily until further notice.
On St. Croix the Federal Emergency Management recovery centers are at:
— St. Peter's Episcopal Church, 38-44 Castle Coakley, Christiansted
— Rotary Club West, 40 KA-KD Estate LaGrange, Frederiksted
— The Old Post Office Building at Church and Company streets, Christiansted
— Fire Captain Rencelliar I. Gibbs Fire Station at Parcel #1, Estate Cotton Valley, East End, Christiansted.
Disaster Recovery Centers offer one-on-one support to homeowners, renters and small-business owners as a result of the major disaster declarations stemming from the hurricanes.
Recovery specialists from the Federal Emergency Management Agency (FEMA) and the U.S. Small Business Administration (SBA) are available to help survivors register for assistance, provide information on the federal aid that is available, and answer questions.
The other three recovery centers in St. Croix have logged more than 4,700 visits since the first one opened on October 8. They are open 8 a.m. to 5 p.m. daily, although the Rotary Club West location will be closed Sundays on October 29, November 5 and November 19.
On St. Thomas the recovery centers are at:
New Hotel Company Omar Brown Fire Station, Conference Room 108, 100A Ross Taarenberg, Charlotte Amalie
Bordeaux Farmers Market, 109 East Bordeaux, Estate Bordeaux.
St. John:
U.S. Virgin Islands Legislature, St. John Annex, 1D Cruz Bay
Recovery specialists from FEMA and the U.S. Small Business Administration are available at all four recovery centers to provide information on the types of help available, to assist with filling out applications and to answer questions. The centers offer one-on-one support to homeowners, renters and small-business owners after the major disaster declarations stemming from the hurricanes.
FEMA will soon announce the opening of recovery centers on St. John, as well as additional centers on St. Croix and St. Thomas.
Survivors with connectivity may register with FEMA for assistance at www.DisasterAssistance.gov or by calling 800-621-3362. Individuals who have a speech disability or hearing loss and use TTY should call 800-462-7585 directly. Those who use 711 or Video Relay Service (VRS) may call 800-621-3362.
These toll-free telephone numbers operate from 7 a.m. to 11 p.m. seven days a week. Operators are standing by to assist survivors in multiple languages.