Police prevented two would-be burglars from escaping with their pilfered good Saturday morning after receiving a report of a burglary in Estate La Grande...
District Court Judge Curtis V. Gomez on Monday sentenced 34-year-old Crucian Aracelis N. Ayala to 11 years in prison and five years of supervised release for Hobbs Act robbery and related gun offenses.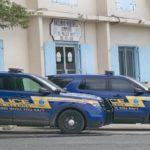 As summer approaches, The V.I. Police Department is ramping up its enforcement efforts as part of a national crackdown on drunken driving.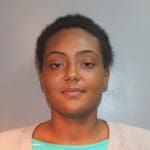 The V.I. Police Department on Friday arrested 20-year-old Hadiyah Shabazz and charged her with stabbing a three-month old child.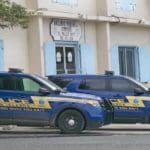 A man was seriously injured Thursday when he was shot in the face at a bar in Grove Place, according to the V.I. Police Department.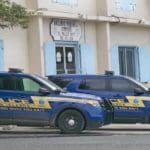 Officers of the V.I. Police Department on Thursday morning captured a suspect in an armed bank robbery less than 10 minutes after the crime...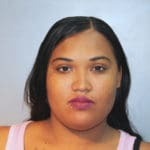 Miaela Melendez was arrested Saturday and charged after an incident that took place in May in which she allegedly slashed the face of another woman at a local nightclub.
A 43 year old St. Thomas man wanted on murder charges has been arrested in the state of Texas. Currup Williams was taken into custody on Wednesday morning based on outstanding warrants from the Virgin Islands charging him with first degree murder, first and third degree assaults, unauthorized firearm possession and reckless endangerment.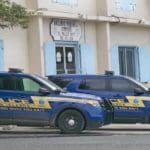 The McDonalds in Golden Rock Shopping Center near Christiansted was burglarized sometime Sunday after closing, according to the V.I. Police Department.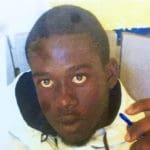 Link Baltimore, Jr., 18, pleaded 'not guilty' during an arraignment Friday charges related to his participation in the May 6 carjacking and rape of a minor. A third suspect was identified by the VIPD as Hubert Lee. He is the subject of a manhunt on the mainland.