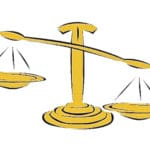 Jimmy Davis, a 41-year-old St. Croix man, was found guilty by a jury in the St. Croix District Court of one count of possession of cocaine and one count of aggravated assault and battery, U.S. Attorney Gretchen C.F. Shappert announced Monday in a news release.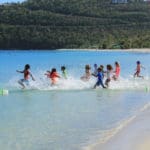 Hoots, hollers and hugs were the order of the day on Saturday at Magens Bay as 97 young people swam, biked and ran in the ninth Annual Rotary Sunrise Kids Triathlon.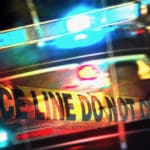 A black male, age and identity unknown as of 6 p.m. Monday, was shot in the head while riding his bicycle early Sunday and died of his injury shortly after noon on Monday, the V.I. Police Department reported.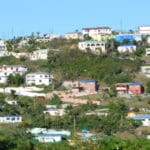 While the door closed Monday on the Federal Emergency Management Agency's Sheltering and Temporary Essential Power Program, the V.I. Housing Finance Authority is opening a window with a new home repair program.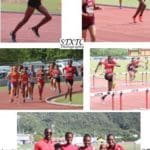 The St. Croix Track Club (STXTC) congratulates its athletes, who competed in the finals qualifying performances that were recently held in Penuelas, Puerto Rico.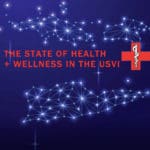 The territory's health system is facing challenges on many fronts. Before September 2017, there were concerns about the lack of medical providers in some specialties, a large part of the population was without health insurance, there were insufficient facilities and programs for people suffering mental illness, and chronic staffing shortages.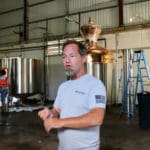 Sion Farm Distillery has found its new St. Croix home in an iconic location, the old Island Dairies facility in Estate Sion Farm. The distillery is the new home of Mutiny Island Vodka, a product made from breadfruit and created in what the owner calls a "green" environment.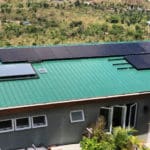 Solarize St. John has launched an initiative to offer discounts for all St. John residents and help as many as one hundred families purchase solar energy systems through crowdfunding. The St. John Community Foundation launched a separate initiative with a similar goal.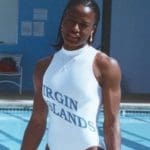 Of all the colleges/universities at which Virgin Islands National Track and Field Team members have made their presence known, a close look should be given at the Southeastern Conference of the NCAA, which, over the years, appears to have been a perfect fit for these athletes.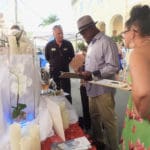 After a lukewarm event last November, A Taste of St. Croix reclaimed its place Thursday as a premier event when hundreds of residents and visitors turned out in their finery to sample some of the best food and drinks from the island.