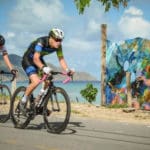 The race is dedicated to Bill Gladfelter, and his widow, Betsy Gladfelter, was present to cheer on the riders and to pose for the finish photos.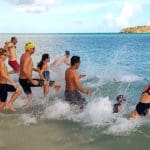 This is the only event in the Junior Tri VI series that includes a parent/child category. For this category, the times of the parents and their kids in their respective age groups are added together to make one total time.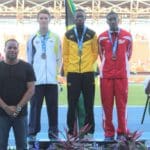 The Virgin Islands Track and Field Federation (VITFF) congratulates Evan Jones on winning the silver medal in the 1500 meters at the Caribbean Free Trade Association (CARIFTA) Junior Track and Field Championships this past weekend in Nashua, Bahamas.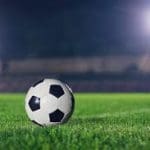 The public is invited to come out to the Soccer Association field on St. Croix to see the St. Thomas clubs compete against the St. Croix clubs in a pre-season 7 vs 7 tournament.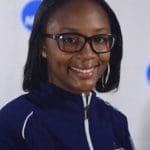 This week's award is her second ECAC Outdoor Track and Field honor in the past three weeks.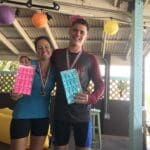 On Sunday, the Annual Wall-2-Wall Sprint and the Try-a-Tri brought out some of the top local triathletes as well as a handful of newbies. ...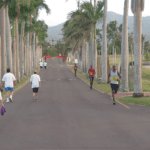 The staging of the first UVI Charter Day Mile event was hosted by the University of the Virgin Islands and organized by the VIPace Runners. The Charter Day Mile marks the end of the 16 annual races of the UVI/Queen Mary 5K Run/Walk.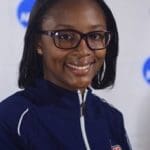 Krystahl Gordon, a Lincoln University women's track and field athlete, who hails from the V.I., has been named the Eastern College Athletic Conference Outdoor Track & Field Athlete of the Week.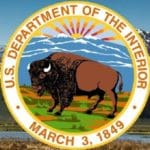 The U.S. Department of the Interior announced $2,501,621 in funding to the U.S. Virgin Islands to support critical state conservation and outdoor recreation projects.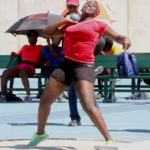 The St. Croix Track Club Mustangs are thankful for the efforts of the coaches and athletes who traveled to Roadtown, Tortola, on March 10...