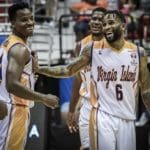 The U.S. Virgin Islands men's basketball team clinched their spot in the second round of qualifying games for the 2019 FIBA World Cup with a 84-74 victory over the Bahamas on Thursday in San Juan, Puerto Rico.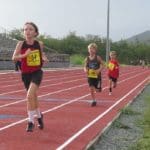 Angel Morales, president of the Virgin Islands Olympic Committee, extended his annual invitation to the V.I. community to support the Olympic movement by participating in the annual Olympic Day runs on St. Croix and St. Thomas.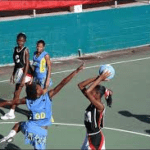 The Association will expand the program to the St. Thomas-St John District at an event scheduled for 1-3:30 p.m., Sunday, July 3, at Emile Griffith Park. It launched its 'Netball and Beyond 2018 Summer Edition' on June 23, at Renaissance Park, St. Croix.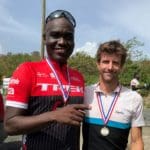 Compared to the May 20th version finish times were slower Sunday morning (June 24) because most cyclists rode with caution on the slick surface.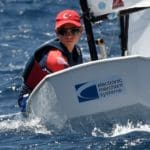 Speed and tactics proved the winning combination that led 13-year-old Peter Foley to place first overall at the 26th International Optimist Regatta (IOR), presented by Electronic Merchant Systems (EMS) Virgin Islands and hosted by the St. Thomas Yacht Club (STYC), June 15 to 17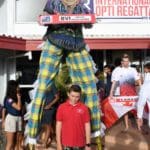 The TOTE Maritime Team Racing Championships are one of a trio of events sailed this week that were prefaced by the three-day TOTE Maritime Clinic and will be followed by the 26th International Optimist Regatta on June 15-17.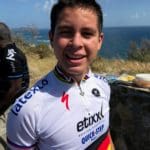 The Virgin Islands Cycling Federation (VICF) held the Ride to The Rings Road Race on Sunday in celebration of Olympic Month. With a new mountain-top finish, this annual event proved to be very challenging.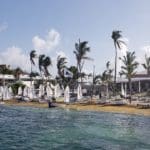 A near-record 110 sailors, ages 8 to 15, from five countries, will race 8-foot long, single-sail Optimist dinghies in the TOTE Maritime Clinic, June 11-13, the TOTE Maritime Team Race, June 14, and the International Optimist Regatta (IOR). presented by Electronic Merchant System from June 15-17.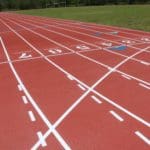 Athletes will be competing in: 3000m, 800m, 100m, 400m, 1 mile, 200m, 1 mile walk and shot put. This competition is free of charge.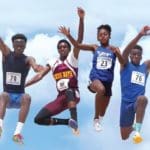 The Virgin Islands Department of Education's Division of Sports and Athletics invites the community to the "Test and Tune" Track and Field Invitational that is set for 9 a.m., Saturday, June 2, at the St. Croix Educational Complex Track Field.