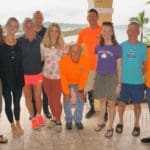 Athletes competed in one of three categories: 50-mile individual, 50-mile relay or the 50-kilometer individual race. The long course went from Christiansted to Frederiksted and back, with both courses ending on the beach at The Buccaneer.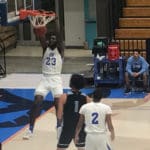 The University of the Virgin Islands Men's Basketball team hosted and split a pair of games against Grace Christian University this weekend at the UVI Sports and Fitness Center.

Island Vibes Summer Camp is a private, non-profit organization that was created to bring a unique summer experience to the U.S. Virgin Islands so that young athletes may have the opportunity to improve their skills and explore new cultures with paradise as the backdrop.
When a holiday weekend's worth of basketball took to the court at Ivanna Eudora Kean High School, 13 teams came out to play. By the time the IAA/McDonald's Martin Luther King Memorial Invitational Boys and Girls Basketball Tournament wound down to the finals, only two schools were left standing.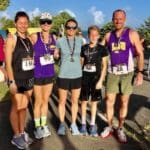 Fifty-five runners and walkers turned up at Cramer's Park on Jan 12, to climb up to Point Udall for a glimpse of Sunday morning's sunrise.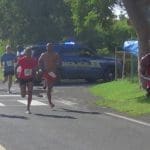 Malique Smith, a recent graduate of the University of Arkansas Pine Bluff, had a goal in mind Saturday for the 38th Annual 3Kings Mile Road Race.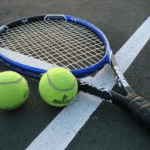 The International Tennis Federation will feature The Caribbean Cup Tennis Series in six different countries this year, including a new stop in Vancouver, Canada.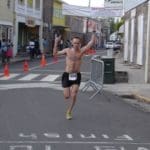 On Saturday, Billy Bohlke won the Chosen Half-Marathon in the San Antonio, Texas, area over a field of nearly 1,000 runners in the 10th anniversary of the race billed as "the most beautiful race in Texas."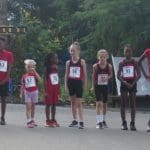 Michelle Smith won the race with a personal best of 2 minutes and 19 seconds for the 800 meters on the parade route on King Street and led the 13-and- under girl finishers.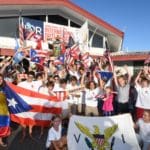 Registration is open for the International Optimist Regatta (IOR), presented by EMS (Electronic Merchant Systems) Virgin Islands, and the TOTE Maritime Clinic and Team Race. The regatta will take place June 15-21.