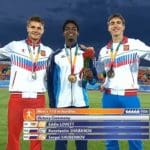 Eddie Lovett achieved top IAAF World Ranking to No. 6 on the list with his first place 13.52 performance in Jacksonville, Fla., this past weekend.
This tournament has been successfully used to showcase the best high school basketball players in the U.S. and British Virgin Islands since its inception.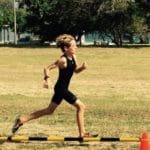 Thirty-two kids toed the line for Sunday's swim/bike/run event, the only junior triathlon of the year on St. Croix.
The 15th Annual Against the Tide in the Virgin Islands: Swim for Breast Cancer was held on Saturday, April 8. The following are the results.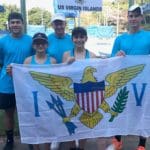 The 2017 Junior Davis Cup and Junior Fed Cup just ended in El Salvador, and once again Virgin Islands boys made a strong showing. This was the first year V.I. girls competed.
There are basically three serviceable tracks in the V.I., and of the three, none are usable for training or competition for the 2017 season.
Members of the Ground Strokes Tennis Club triumphed at the First Bank Junior Tennis Tournament.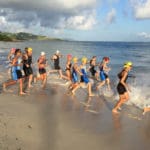 The following are the official results of the Gillette Triple Play Triathlon that was held on April 2.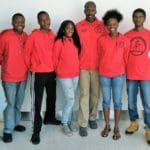 Seven teenage athletes of the St. Croix Track Club (STXTC) Mustangs participated admirably at the AAJI their first Track & Field Championship qualifier.
Several classes were too close to call going into the final day of racing at the 44th St. Thomas International Regatta Sunday. Leads shifted back and forth throughout the three days of racing.