The St. Croix Track Club competed admirably at the Bay Area Track and Field (BayTaF) Classic, which was held at the University of South Florida on May 26, 27 and 28.
The Virgin Islands Girls Under-15 and Under-17 National Team is preparing for the upcoming Caribbean leg of the FIFA World Cup qualifiers to be held in August 2017.
The biggest nautical event in the Caribbean is comprised of three separate events; the Caribbean Triple Crown Poker run series will take place in the most beautiful destinations in the region: the British Virgin Islands (BVI), the U.S. Virgin Islands (USVI) and St. Maarten.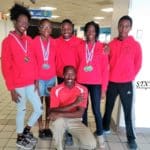 The St. Croix Track Club is enthusiastic about its five athletes who participated in the AAJI (ASOCIACIÓN DE ATLETISMO JUVENIL E INFANTIL) Track and Field...
Three St. Thomas Stingrays set new V.I. Swimming Federation records.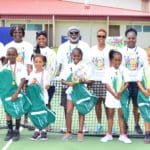 Ground Strokes Tennis Club Inc. has hosted its fifth annual intra-club tournament on St. Croix, Saturday, April 22.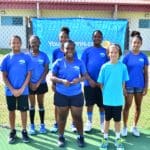 The Warriors and the Ambassadors captured the Junior Team Tennis title to conclude the Virgin Islands Tennis Association Junior Team Tennis League on May 7.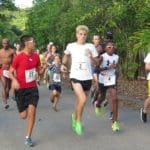 At the 29th running of the Paradise 5K a group of youths from Good Hope Country Day School and the Virgin Islands Triathlon Federation served notice that they will be the next generation of V.I. triathletes.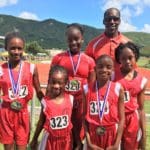 The five mustangs placed in the top nine of the finals achieving one gold and three silver medals.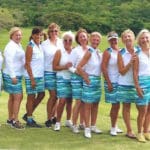 A golf team from St. Croix used participation in an international women's tournament, hosted on the island, as a way to raise funds last month for Queen Louise Home for Children.