V.I. Housing Authority staff told the Senate Finance Committee on Tuesday of plans to replace pipes at all its properties and bring more cisterns online. Magens Bay Authority also presented its budget.
On Wednesday, U.S. District Judge Ruth Miller ordered former Sen. Wayne James released pending trial for public corruption, with a $100,000 bond to assure his appearance.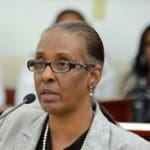 Acting Health Commissioner Anita Roberts apologized Thursday for how moving 10 residents of St. Thomas's Sea View Nursing Home was handled and insisted she did not make the decision on her own.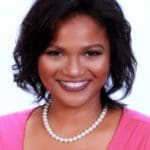 Zenzilé "Zenzi" (Sewer) Hodge currently serves as the director of the University of the Virgin Islands' Institute for Leadership and Organizational Effectiveness.
St. Croix's Wendy's restaurant reopened Friday after paying a $400 fine and being forced to close Tuesday by the V.I. Health Department for a number of violations.
Members of the V.I. Transfer Centennial Commission told attendees of a public forum hosted on St. John that the body is still accepting proposals for events in its ongoing centennial commemoration.
More than 50 stakeholders from throughout the Caribbean gathered to discuss women's rights and to advocate for lesbian, gay, bisexual and transgender equality this week on St. Croix.
This week the V.I. Department of Health confirmed 52 new cases of Zika virus in the territory, bringing the total number of cases to 462.
American Airlines has canceled six flights to and from Miami on Thursday due to Hurricane Matthew, V.I. Port Authority Executive Director Carlton Dowe announced.
The USVI will have a minor new mandate to give burial benefits to V.I. veterans who pass away outside the territory if a bill approved in committee becomes law.