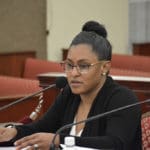 The Senate Finance Committee on Thursday unanimously approved a bill raising a special annual appropriation of federal rum excise tax revenues to GERS from...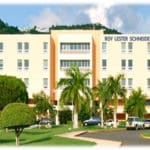 A few days after Gov. Albert Bryan declared a mental healthcare emergency in the U.S. Virgin Islands, a real emergency showed up at the Roy L. Schneider Hospital. But according to a former official familiar with the situation, the person in crisis was simply sent away.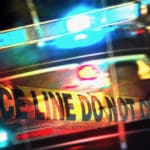 Two men were killed and two people injured Sunday night in a shooting at a St. Thomas dance club, the V.I. Police Department reported.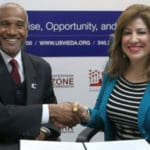 They've been working together for years, and last week they made it official – a partnership that starts off with the development of a strategic plan that promises new opportunities for V.I. small businesses.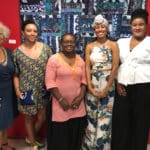 The exhibition "The Fabric of Consciousness Exhibit this Art" will close after this week's "Art Thursday" and members of the Art at the Top Hat Gallery want to make sure people get a chance to see it.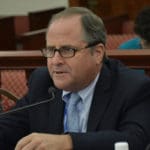 The Virgin Islands Water and Power Authority reported Monday night that it was making progress towards normalizing potable water service to customers on the west end of St. Croix.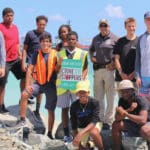 Students from Good Hope Country Day School partnered with Crime Stoppers USVI to install signs notifying residents of the tip services hotline.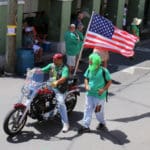 Christiansted turned green Saturday, as St. Croix celebrated its 50th annual St. Patrick's Day Parade – a half centurt of fanciful attire, outlandish floats and revelry in the spirit of the Auld Sod, as the Irish and the Irish at heart might say.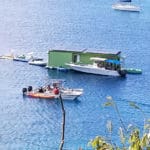 Now a group of young entrepreneurs from St. John is taking the concept one step further by opening up a "food boat" anchored in a bay on St. John's remote East End. The Lime Out – essentially a small houseboat painted lime green – was towed out to its mooring in Round Bay on Tuesday, and staff began serving craft cocktails and gourmet tacos to customers who approached by boat, kayak, or float.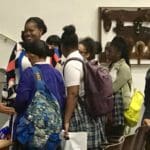 A team from the Kennedy Space Center traveled throughout the Virgin Islands territory last week, speaking at schools and encouraging students 16 years and older to apply for the NASA summer internship.