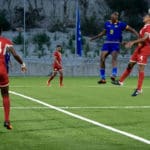 Barbados came out victorious in a physical contest over Cuba, 1-0, on Friday night at the Bethlehem Soccer Complex on St. Croix, opening the door for the U.S. Virgin Islands to advance in the first round of Olympic qualifiers when the home team faces Barbados Sunday afternoon.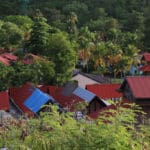 The anticipated sale of Renaissance Carambola Beach Resort & Spa on St. Croix went through on July 5, netting a profit for the retirement system.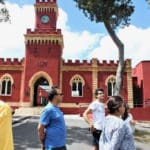 There are many ways to bask in the St. Thomas sunshine but Gerard Sperry is making a living on it by offering walking tours to visitors and locals alike. During the Historic Main Street Tour, guests are taken on a culinary experience laced with the island's history.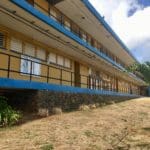 The territory's public school system continues to suffer beneath the weight of chronic challenges ahead of the 2019-2020 school year, with a crumbling infrastructure and a persistent shortage of teachers topping the list, Department of Education Officials told lawmakers on Thursday.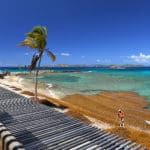 A new study suggests that unwelcome annual visits from sargassum seaweed are likely to continue.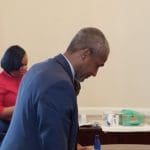 The Economic Development Bank has seen success with giving out what they described as "risky loans" to residents of the territory according to the bank's Chief Financial Officer Ernest Halliday.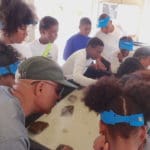 After three successful years on St. Thomas, 16 sea savvy teens are getting the chance this summer to learn more about the ocean and shorelines that surround the V.I. through the St. Croix version of the Youth Ocean Explorers Program.
The Virgin Islands U-23 Men's National Team got an early lead but was unable to hold on against Cuba in the opening game of...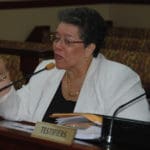 Violet Anne Golden, a former lawmaker and former head of the Casino Control Commission, became the subject of a grand jury indictment alleging embezzlement, conspiracy, wire fraud and obtaining money under false pretenses.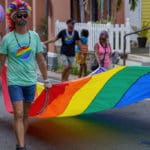 Seven local organizations signed and released a letter publicly condemning the act of violence in which four St. Croix women were arrested and charged with attacking a transgender woman on St. Croix, then were released via telephone.