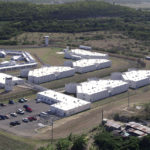 Jail and prison guards working with the Bureau of Correction and allied health professionals are learning the aspects of dealing with mentally ill prisoners at a Correctional Behavioral Health Certification and Training Program that began Monday at the Buccaneer Hotel on St. Croix.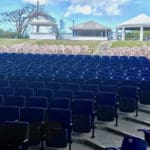 Island Center of St. Croix is experiencing a roof-to-floor restoration through the efforts of the community at large. Donations, barters, and paid skilled workers are responsible for the results, according to Eugene "Doc" Petersen, who is spearheading the repair project.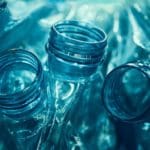 To cut back on plastic waste and give students access to clean drinking water without paying for it, the Department of Planning and Natural Resources and non-profit My Brother's Workshop are putting water filtration systems into four V.I. public schools.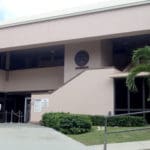 More than a dozen attorneys crowded into Superior Court Judge Robert Molloy's courtroom Friday to share the status of some of the more than 600 remaining asbestos cases against Hess Oil.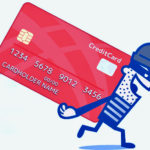 FirstBank customers should keep an eye on their accounts and their emails for suspicious shopping activity because about 50 FirstBank customers in the Virgin Islands have so far been found to have compromised bank cards, with some reporting fraudulent purchases made on their accounts.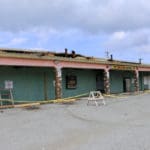 Two big fires in two weeks have badly damaged businesses in Gallows Bay in the past two weeks. Both are under investigation by the territory's Arson Prevention Unit and the federal Bureau of Alcohol, Tobacco and Firearms.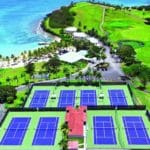 Hundreds of junior tennis players, coaches and tournament officials will begin arriving on St. Croix this weekend for the first-ever USVI Cup, an International Tennis Federation (ITF)-sanctioned tournament. Boys and girls (under-18) will compete in back-to-back tournaments, scheduled for May 13-18 and May 20-25 on St. Croix.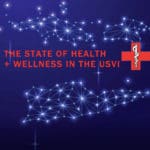 Whether they like it or not, thousands of Virgin Islanders are living without the common protection of a health insurance policy. Each time they – or their child – gets a fever, a rash, a sinus infection, they have a choice to make: Take cash out of the weekly budget or the savings account and head to the doctor, or tough it out.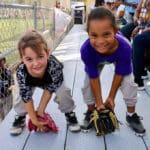 Saturday was a perfect day for baseball and softball, with cool breezes and a bright sun as players and spectators gathered at DC Canegata Ballpark in Christiansted.
The V.I. Police Department began observance of Peace Officers Memorial Day and Police Week Sunday with a Mother's Day peace concert evening on St. John. A slate of events are scheduled for all week long, paying tribute to the local, state, and federal law enforcement officers serving the territory.