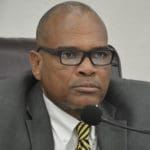 The no-show of Virgin Islands Port Authority Director David Mapp at a Senate committee hearing Thursday led to a contentious exchange between lawmakers and barely-veiled accusations of cowing to the Mapp administration.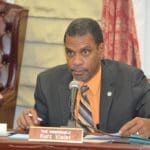 In what has become a periodic budgetary ritual, on Wednesday Senators voted to cut the cap of the Insurance Guaranty Fund from $50 million down to $10 million, to help balance the government's budget for next year.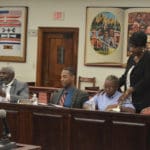 Lawmakers on Thursday held in committee a bill that would expand the scope of convictions eligible for expungement – from misdemeanors to felonies – after Attorney General Claude Walker testified that the bill's language was too "liberally crafted."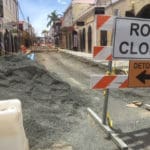 V.I. residents continue to see improvements throughout the territory as part of the government's efforts to address both hurricane recovery issues and additional long standing infrastructure challenges like the Turpentine Run Project and improvements to Main Street on St Thomas.
Friends and clients of St. John businessman Jason Monigold were relieved to hear that charges of sex crimes made against him in February were dismissed following a plea agreement in Benton County, Oregon, on Sept. 11.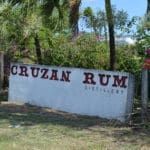 The U.S. Department of the Interior announced Wednesday it will be signing over $251 million dollars to the U.S. Virgin Islands in rum tax cover-over payments for the estimated FY 2019 rum tax collections in the U.S. Virgin Islands. This is the largest amounts since 2013.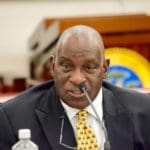 Senators were frustrated that VIPA Executive Director David Mapp did not appear for the Port Authority's budget hearing Tuesday and voted to subpoena him to testify.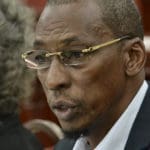 The V.I. Casino Control Commission's revenues slowed a lot after last year's hurricanes and it is behind on its bills, Vice Chair Usie Richards and Executive Director Barbara James-Petersen told senators during budget hearings Tuesday.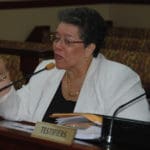 Casino Control Commission Chair Violet Ann Golden and several members of her family were injured when a younger family member apparently suffering from a mental health crisis attacked them with a knife.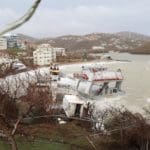 When two Category 5 hurricanes struck the Virgin Islands, 10 days apart, in 2017, they left a wealth of stories to be told. Here are some of those stories