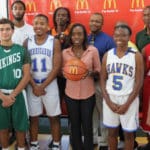 When the annual Martin Luther King Basketball Invitational kicks off Friday, it will be with the biggest men's field the tournament has seen in years, along with a viable women's side, which was reduced to exhibition games last year after only two teams participated.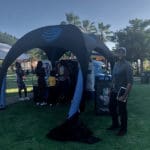 As part of the company's strategy to reach customers where they are, AT&T now has a mobile store to serve St. Thomas and St. John. According to AT&T, the mobile store will be used at community events and in situations such as after hurricanes, when it's difficult for people to get to stores.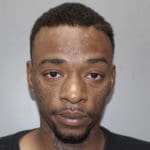 The V.I. Police Department on St. Thomas arrested 28-year-old Elijah Henry Tuesday and charged him with attempted murder in an October 2018 attack that sent a woman to the hospital.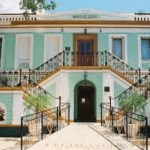 After organizing and approving a bill designating new officers, committees and chairs, members of the 33rd Legislature recessed their first session Monday until Jan. 28 to give the governor more time to prepare his first State of the Territory address.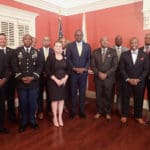 Governor's first cabinet choices include Joseph Boschulte at Tourism, Kirk Callwood at Finance, Nelson Petty at Public Works, Gary Malloy at Labor and Justa Encarnac at Health.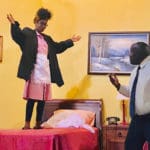 Caribbean Community Theater will open its 34th season Friday with a one-weekend production of "The Mountaintop," a two-person re-imagination of Martin Luther King Jr. on the night before he died. "The Mountaintop" will be performed at 8 p.m. Friday and Saturday and 4 p.m. Sunday..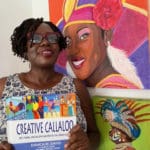 St. Croix artist Danica David has released a new book, "Creative Callaloo," which celebrates Crucian culture in words and art. "I poured my heart and soul into this book" David said. She designed "Creative Callaloo" from cover to cover.
A quick swearing-in ceremony at Emancipation Garden was followed Monday by the official organization of the 33rd Legislature and the passing of the gavel from former Senator Myron Jackson to new Senate President Kenneth Gittens, who said that both sides of the aisle would work together regardless of differences in opinion.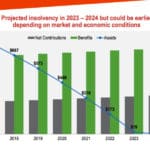 Austin Nibbs, administrator for the Government Employee Retirement System, told the Board of Trustees Monday he is no longer pessimistic about the future of the retirement system, which is predicted to fail as early as 2023.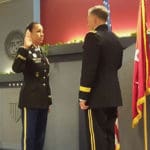 Maricela Grove tells her story as U.S. Army chief warrant officer five with St. Croix as the foundation of her life experiences. At a job interview at the Hess Oil Refinery, she was told she needed life experiences to get hired. So she joined the Army, and got a lifetime of experiences.