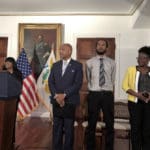 Streets in Frederiksted and Charlotte Amalie have been named or renamed, and within the next year and a half it is possible that street signs will pop up throughout the territory, the director of Lt. Gov. Tregenza Roach's Street Addressing Initiative said.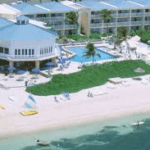 The federal authority charged with overseeing labor relations between employers and their workers is asking a court to declare that the Virgin Islands Casino Control Commission cannot interfere with unionized workers or their collective bargaining rights.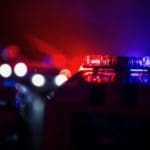 A St. Thomas man was shot and killed early Wednesday, the V.I. Police Department reported. According to police next of kin identified the victim as 25-year-old Mikal Dore.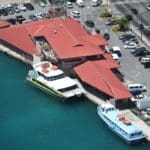 Delays continue at the St. Thomas airport as Port Authority contractors are still fixing an unexplained environmental issue found during construction, according to a news release issued Wednesday.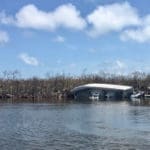 The hurricanes of 2017 put a lot of debris into the territory's shoreline mangroves where it remains to this day and volunteers are needed to help clear it out. On Saturday the third annual "Great Mangrove Cleanup" will be held at Salt River Bay.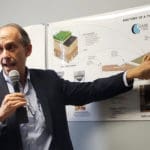 The V.I. Waste Management Authority has hired Oasis Consulting Services to design and help with closing Anguilla Landfill over the next year or so, while identifying and preparing a new St. Croix landfill location.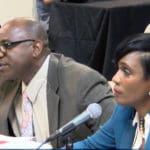 Attorney General Denise George once was part of Justice's White-collar Crime Unit when it was active and, reportedly, effective. However, as head of the Justice Department, her efforts to bring the unit back, have run up against demands from the Senate.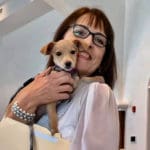 The "Valentine's Brunch and Silent Auction" fundraising event hosted Sunday by the Humane Society of St. Thomas, raised almost $150,000 towards supplies needed to take care of the many animals that depend on the shelter's services.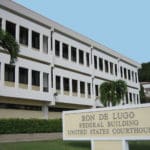 Five people were arraigned last week in District Court on St. Thomas on a 20-count indictment in relation to an alleged drug trafficking conspiracy, U.S. Attorney Gretchen Shappert announced in a news release.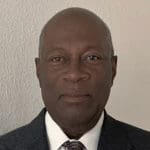 Top officials at the Bureau of Corrections have high hopes for the newly appointed warden of the St. Thomas Criminal Justice Complex. Corrections Director Wynnie Testamark told the Legislature, Warden Ishmael Smittie is a master trainer of personnel.