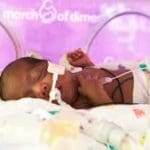 The ladies of Zeta are asking all congregations to help with this educational program of raising awareness of prematurity. The sorority will make a special appearance and presentation to the congregation of the City of Refuge.
The Baha'i community of the Virgin Islands joined five million Baha'is worldwide in an annual period of fasting and celebrating, March 1-20. Baha'is abstain from food and drink during the daylight hours, sunrise to sunset.
Three Virgin Islanders took a trip recently to the Andes Mountains near Santiago, Chile, to attend the dedication of the latest Baha'i House of Worship. They were joined by nearly 5,000 people from 110 different countries.
The Hebrew Congregation of St. Thomas welcomes the entire St. Thomas, St. Croix and St. John community to a special weekend with world famous author Maggie Anton.
Virgin Islands Baha'is will join millions of fellow believers in universally celebrating the births of Bahá'u'lláh, founder of their Faith, and the Báb, his forerunner, Oct. 31 and Nov. 1. For Bahá'ís, these two days are "as one in the sight of God."
The Baha'i Faith of the Virgin Islands will be celebrating the Declaration of the Bab on May 23. The Baha'i Faith is a world religion with followers of every racial, ethnic and socio-economic status in virtually every country on the planet.
Fewer and fewer couples are taking the traditional walk down the aisle, but those willing to make the trip can find a lot of support within the church community.
They are three colorful figures, seen often about the islands at this time of year, especially in the Crucian Christmas Carnival parades. They are the Three Kings.
Like a meteorite hurling towards earth, gaining speed as it comes, science is on a collision course with religion. At least, that's one view. But what Brother Guy Consolmagno sees is more of a merger.