Applications for the USVI Hotel and Tourism Association's (USVIHTA) Lorette Resch Scholarship will open April 3 with a submission deadline of May 5.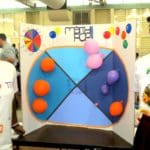 Creative juices flowed and were mixed with delicious baked goods as St. Croix Central High School students showed their ingenuity in using mathematics at first Pi Day Math Expo.
The V.I. Department of Education invites the community to the 44th Annual Territorial Spelling Bee, which will be held March 30.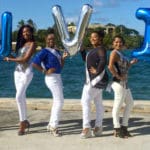 Six contestants are vying for the chance to succeed Che-Raina Warner, who later went on to be crowned Miss National Black College Alumni Hall of Fame.
The administration, faculty and staff at Lew Muckle Elementary School conducted its 2016-17 second marking period Stellar Citizens Awards Ceremony on March 13.
The Division of Special Education is seeking children and adults with intellectual disabilities to participate in the USVI Special Olympics Area Games set for March 25 on St. Croix and May 6 on St. Thomas.
The VIBE Governing Board will convene a regular board meeting at 5:30 p.m., Friday, March 17, on St. Thomas. The board meeting will continue at 9 a.m., Saturday, March 18, on St. John.
The University of the Virgin Islands will celebrate its 55th anniversary, the Emerald Jubilee, during March with multiple events and activities.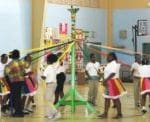 Schools in the St. Croix District are highlighting quelbe and cariso music, among other aspects of local culture during their celebrations of Virgin History Month.
The Caribbean Hotel and Tourism Association Education Foundation (CHTAEF) has announced that its application deadline for its scholarship program is Thursday, March 30.