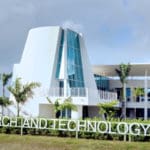 The four partner institutions involved in the execution of the grant are the University of the Virgin Islands, North Carolina A&T State University, Fielding Graduate University and the Association of American Colleges and Universities.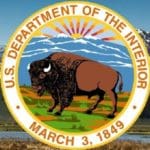 "Infrastructure and maintenance needs at schools in the U.S. territories outweigh the resources available," said Domenech. "While Secretary Zinke and I are happy to provide this assistance, we acknowledge that the need is greater and will advocate for more assistance."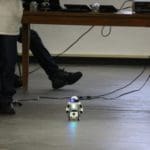 The program held its culminating activity on Thursday, Aug. 1, at the St. Croix Educational Complex High School auditorium, where groups of junior and senior high school students presented the findings of their projects.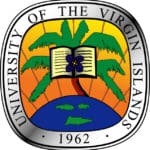 Students learn about different cultures, different geographical locations, explore graduate school and employment options, enroll in courses not presently offered at UVI, expand their world view, and experience personal growth and enrichment.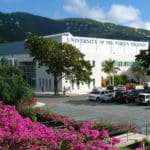 Here is what's happening on both campuses of the University of the Virgin Islands.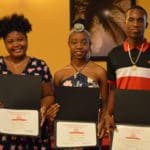 The St. Croix Alumnae Chapter of Delta Sigma Theta Sorority Inc. have announced the recipients of its annual Rita Weber Scholarship and the Thelma Moorhead EMBODI Scholarship (Empowering Males to Build Opportunities for Developing Independence).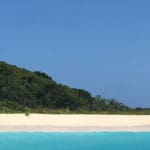 The National Park Service (NPS) began a partnership with the University of the Virgin Islands to conduct seagrass surveys at Buck Island Reef National Monument (NM) on Thursday, Aug. 2.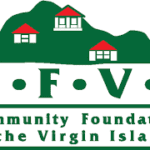 Thanks to CFVI donors, scholarships have been made available to students for more than 20 years. To date, the foundation has awarded nearly $3 million in academic scholarships to approximately 1,000 V.I. students.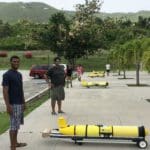 UVI, through an agreement with Ocean and Coastal Observing – Virgin Islands, has lent its support to housing data-collecting underwater drones that will aid in improved hurricane forecasting.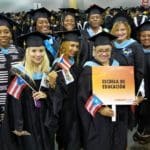 Nine of the 15 teachers attended the June 14th ceremony, held at Centro de Convenciones de Puerto Rico Pedro Rosello in San Juan, where they were lauded by university officials and other graduates.