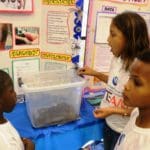 Parents, educators and many others in the community showed their support for students who displayed their top projects at the St. Croix District 2017 Science, Technology, Engineering Art and Mathematics (STEAM) Fair at UVI.
Arthur A. Richards Jr. High School will host a mandatory meeting for incoming 7th graders and their parents,
This is what is happening on both campuses of the University of the Virgin Islands.
The Office of Research and Public Service and the Eastern Caribbean Center hosted the event in April on the St. Thomas Campus and Albert A. Sheen Campus on St. Croix as an open forum for students, faculty and staff to discuss a myriad of topics that affect the community.
The Virgin Islands Board of Education commemorates Teacher Appreciation Week during the first full week in May and Teacher Appreciation Day on May 9.
UVI freshman Shani Isaac took first place in the recently concluded 3rd Annual VI Literary Festival College Student Writers' Competition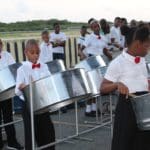 Steel bands from public and parochial schools on St. Croix showcased their musical talents at the annual Steel Pan Exposition held April 22 at the Randall "Doc" James Racetrack.
ICMC's 13th Annual Student Hall of Hope "Celebrate Life" Art Exhibition and Fun Day is scheduled for Wednesday, May 17, at Reichhold Center for the Arts.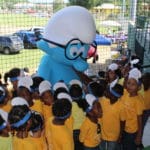 Hundreds of young learners took to the D.C. Canegata Ballpark on Friday, April 21, for the culminating activity of The Week of the Young Child.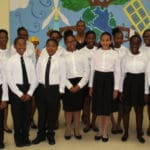 Arthur A. Richards Junior High School inducted 14 of its top scholars into the National Junior Honor Society on Friday, April 21.